10 tattoos with medical alert that could save your life
Do you or another person in your family suffer from any disease or allergy? Then you have to see the following tattoos …
These designs of tattoos with medical indications they could save the life of more than one person if they had a emergency. That's why even some tattoo studios have been giving them for free …
10 tattoos with medical alert that could save your life
A tattoo with medical alert It becomes too useful to have an accident and help medical staff know if you have any medication allergy Like penicillin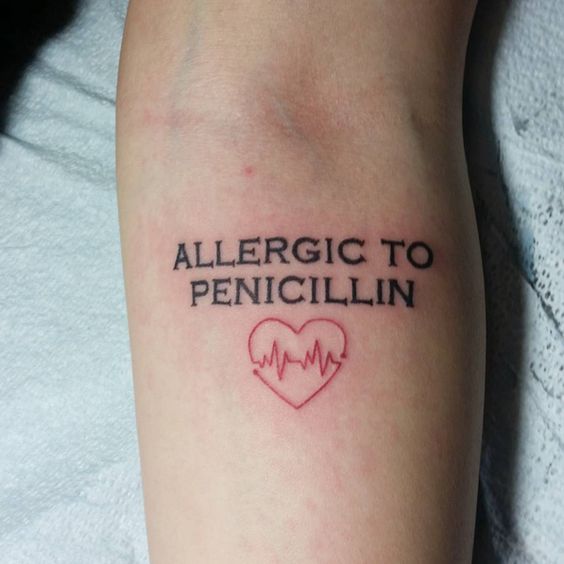 It also serves in the case of administration of antibiotics such as amoxacillin or to which certain people may react negatively.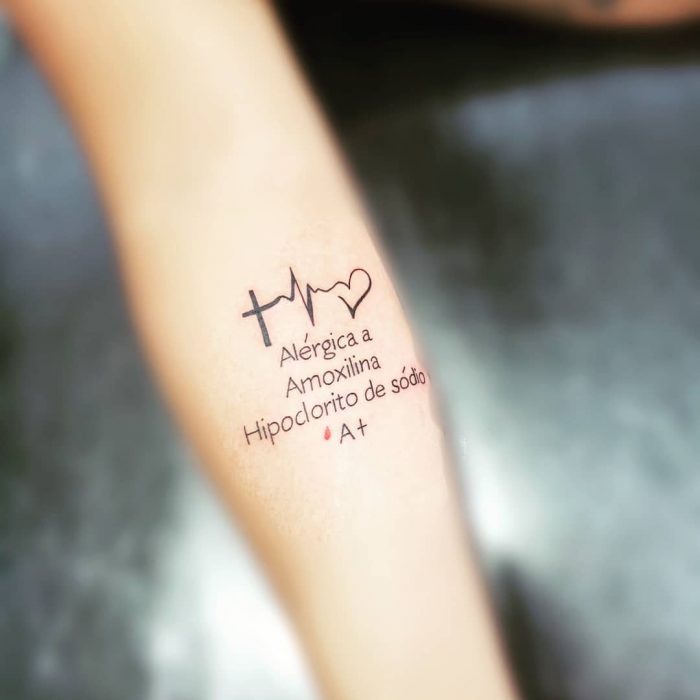 If for an extraordinary reason you get to eat a food that you are allergic to and causes anaphylaxis, it will be faster to be treated correctly if you tell your doctor what you should inject.
This video may interest you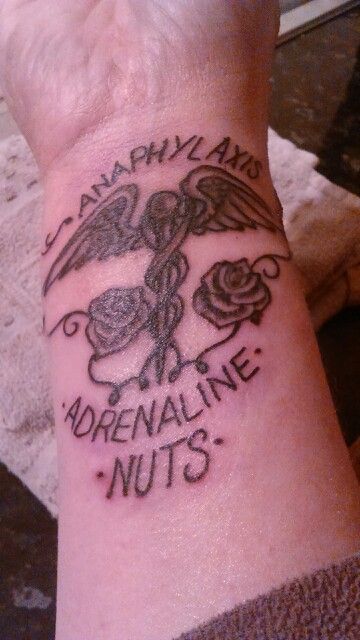 If you know a friend who suffers episodes of epilepsy, this could make one of the people who witness one of them know what to do or take precautions.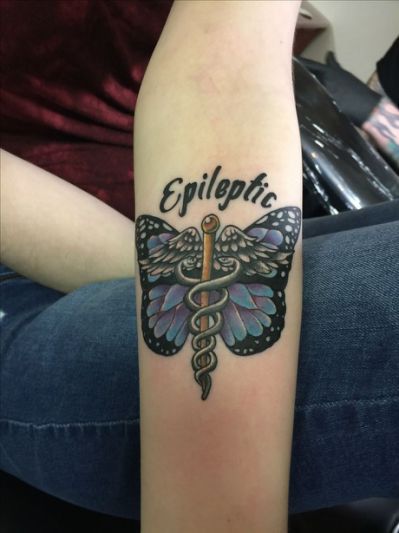 A person who has been in cancer treatment can indicate it with symbols like this, this so that in case of suffering any mishap the doctor knows how to proceed.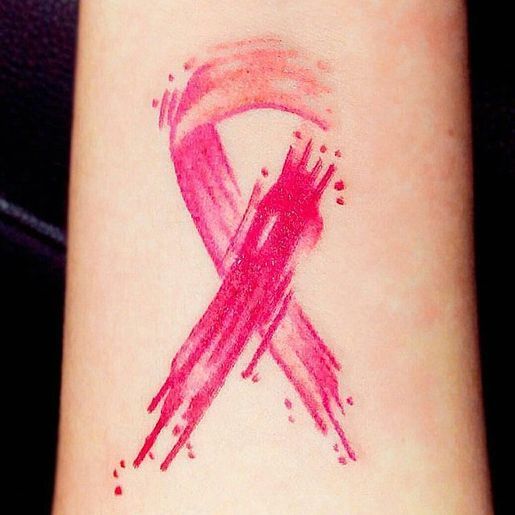 If you need some kind of supply like insulin, this is a good idea.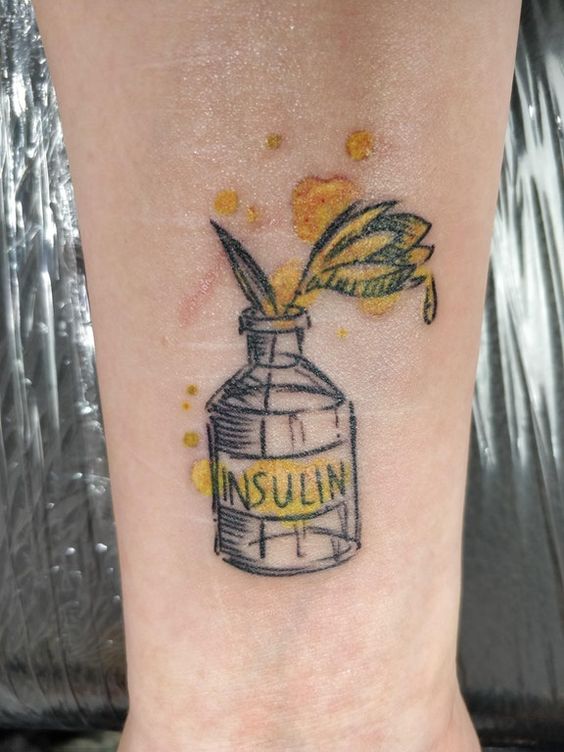 This is very useful for patients with a chronic disease like diabetes, so just a little medical tattoo on the wrist.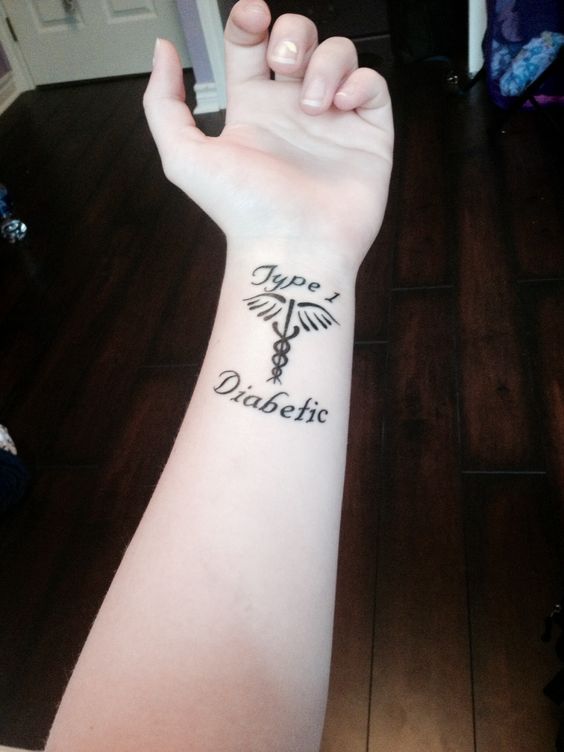 You can find them in different designs.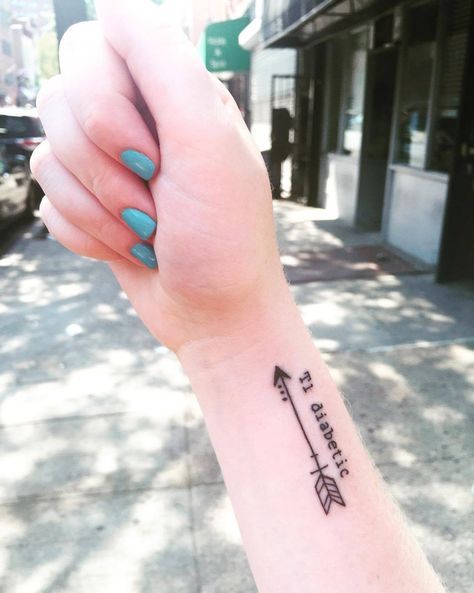 From this we should all have one:
A tattoo that indicates your blood type is more functional and will save you time if you need medical care immediately.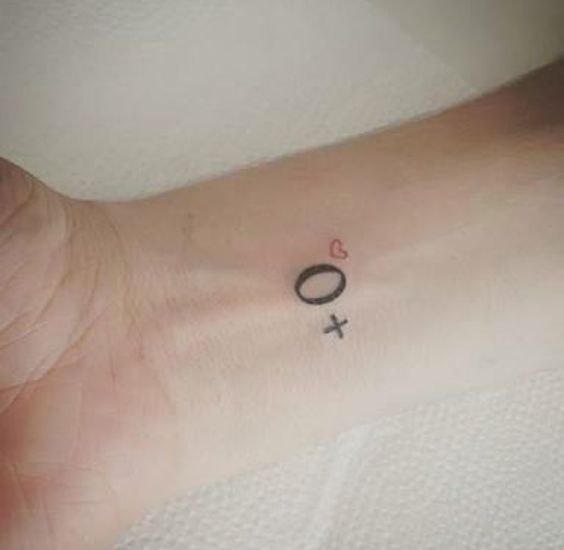 And finally, it's not bad to wear a tattoo with instructions In case of suffering some sting, asthma and even, prohibitions to some procedures such as the revision to any of the parts of your body through magnetic resonance imaging.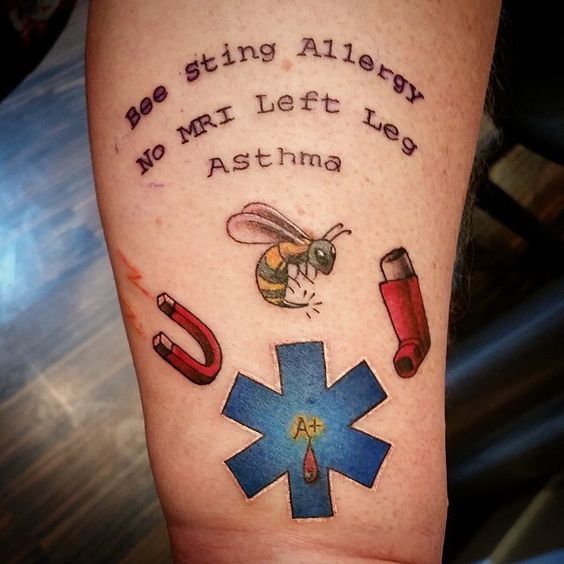 Did you like the note?
10 ideal tattoos to relax your mind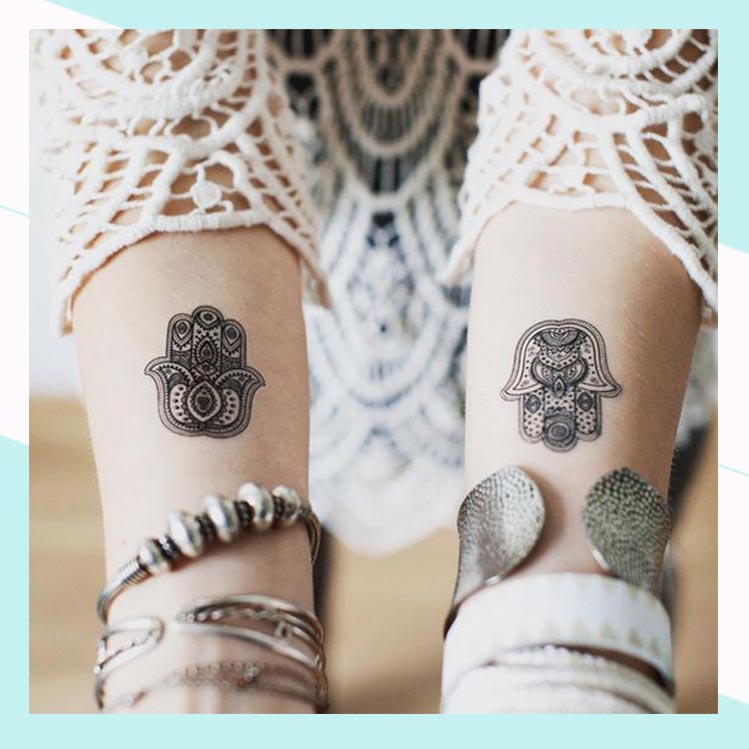 10 cross stitch tattoo ideas you'll love