For those who like it, there is nothing like feeling the wind hitting your face while you are speeding, the feeling of freedom to ride on a motorcycle with only kilometers of road before you, taking you to who knows where. Stop at a sale to drink beer, star in a crazy and passionate night and, the next day continue without looking back. Sounds good, right? Because The motorcycle is a world that generates not only expectation and followers, but also a whole culture that inspires to tattoo.
Symbol of the brand of the famous motorcycle brand "Harley Davidson".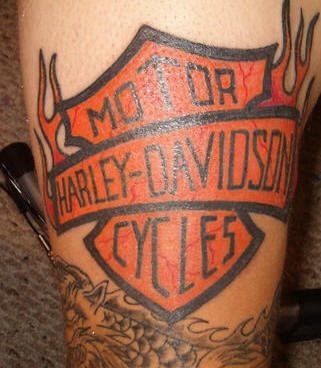 Associated with bikers and their "rock" American rocker style, the most famous brand is the Harley Davidson. She lifts passions, hooks. So much that many tattoo it as a way to pay tribute to those who give them so much, through the same drawing of the motorcycle or its logo accompanied by some motto or motif (such as the American flag, the eagle or fire).
As in all, the one of the love for motorcycles also calls to be shared in clubs, some of which have become famous. This is the case, for example, of what might be the best known band, that of the Hell's Angels, which have been on American roads since the 40s and 50s (although their secret code makes many data in doubt about them). Although born in the state of California, the band already has followers all over the world and its seal, the death skull with helmet and wings, can not only be seen in its black leather jackets, but also in their bodies. His career has been sown with violent scenes and outlaws, with incidents in rock concerts or fights between bands.
Another famous "specimen" is the Vespa, which also has many followers (somewhat quieter, yes). His image today is the most "vintage" and, as the retro cool, there are many who manage to make their excursions on sunny days, alone, as a couple, or with clubmates.
If you feel that your veins are asphalt trails and they run gasoline, you are a true biker. Or not, as long as you don't tattoo it …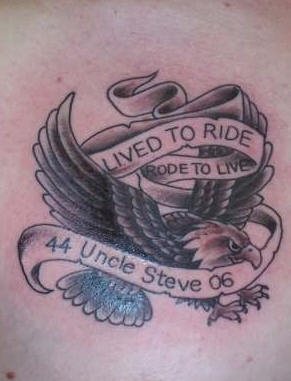 Biker symbol or logo of the famous motorcycle brand and next to tribal. A mixture widely used among motorcycle lovers worldwide.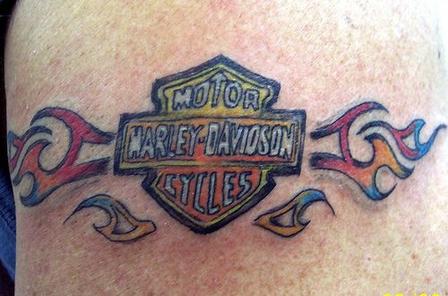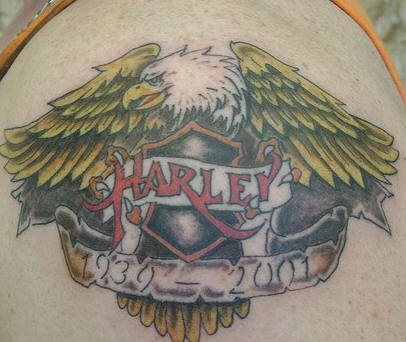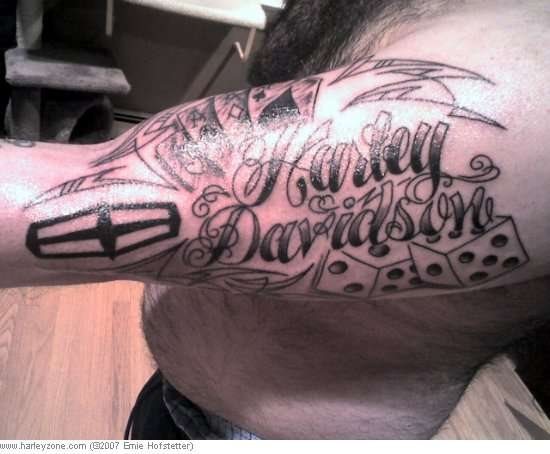 This man has a design with the word "Harley Davidson" accompanied by some dice and other motives.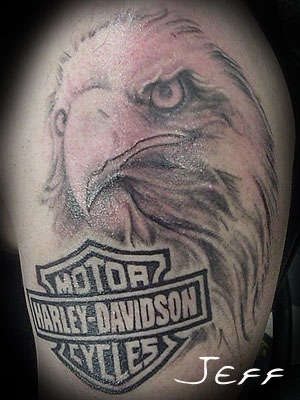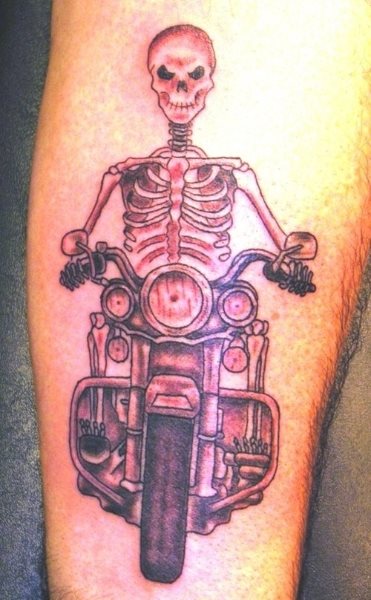 Curious design of a skull mounted on a motorcycle.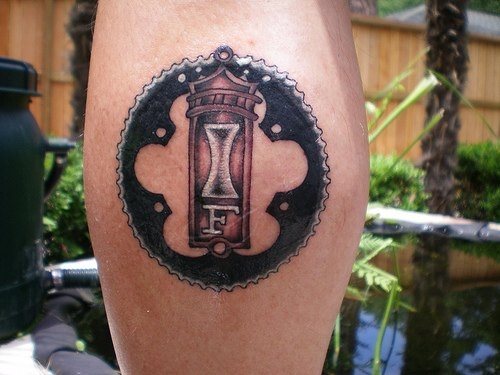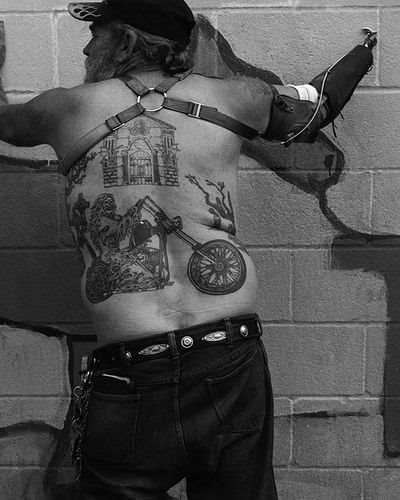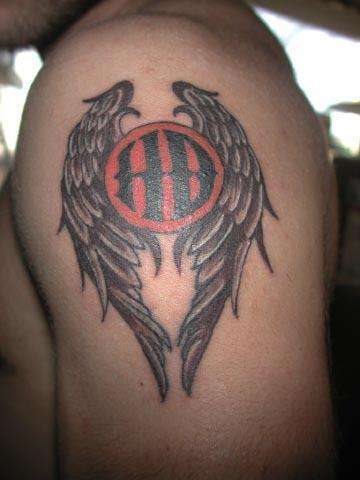 This design is composed of the wings of "Harley Davidson" and the initials of the brand inside.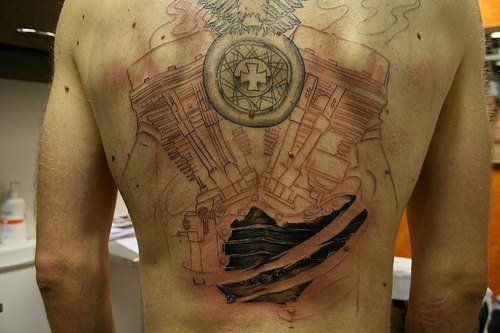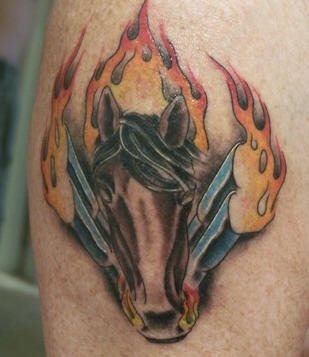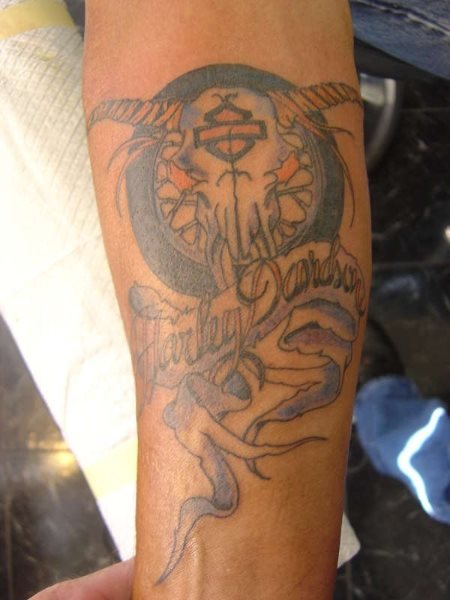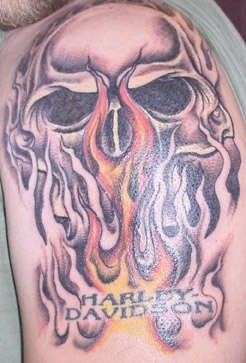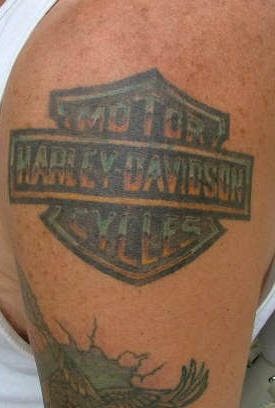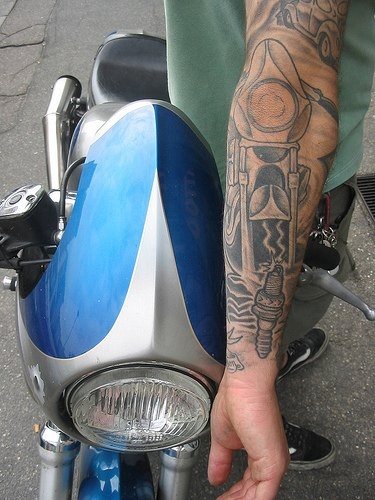 This guy has tattooed a motorcycle design on his forearm.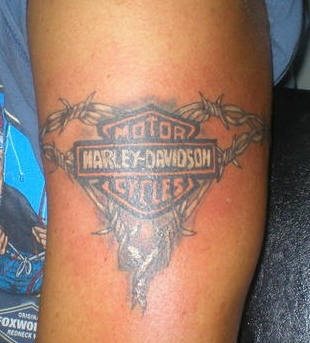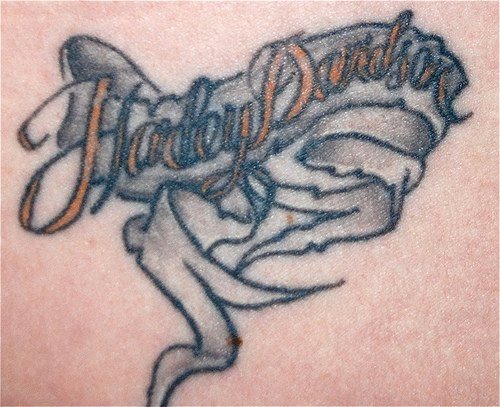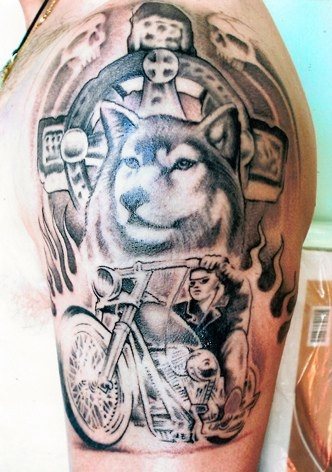 Design of a man riding a motorcycle. It is accompanied by a wolf and other reasons.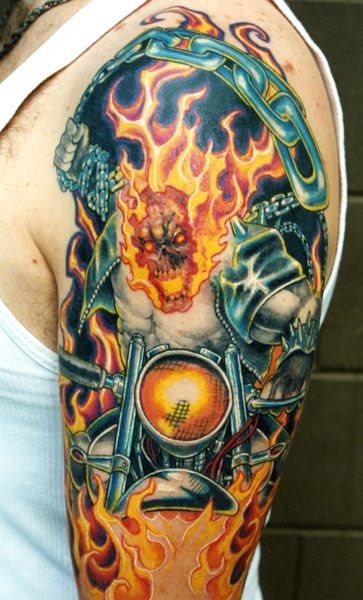 Design of a biker skull surrounded by flames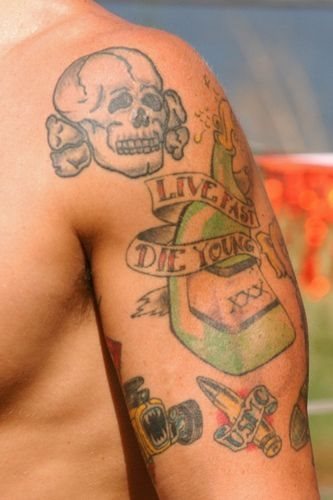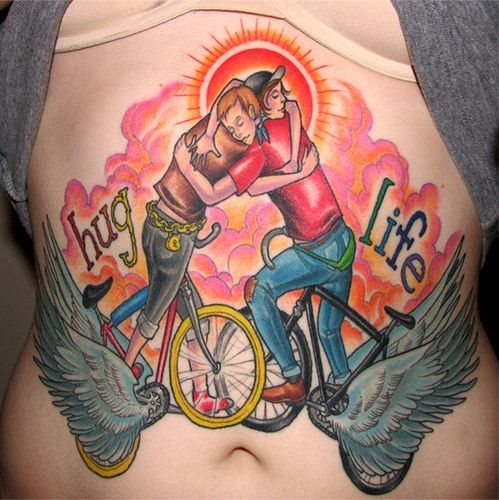 Original design of two boys hugging riding bicycles with wings.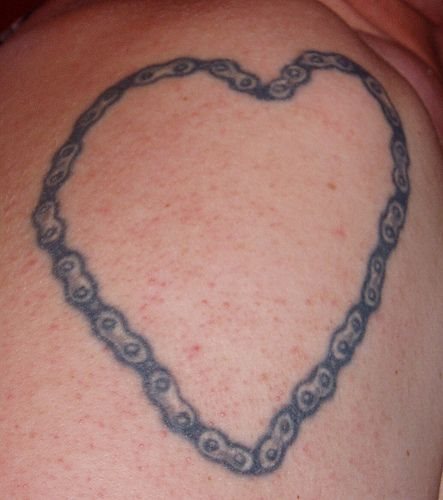 Chain design of a bicycle shaped necklace.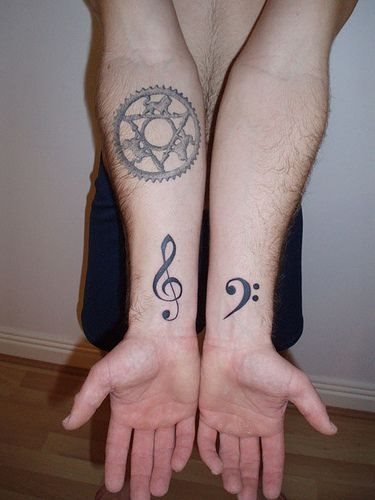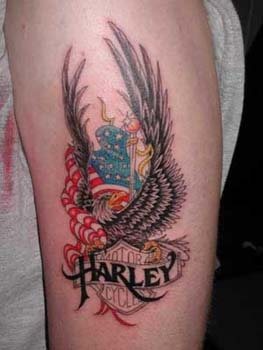 Brand design of the famous motorcycle "Harley Davidson" with the eagle and the American flag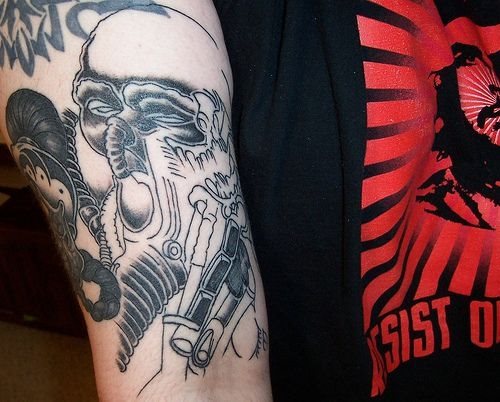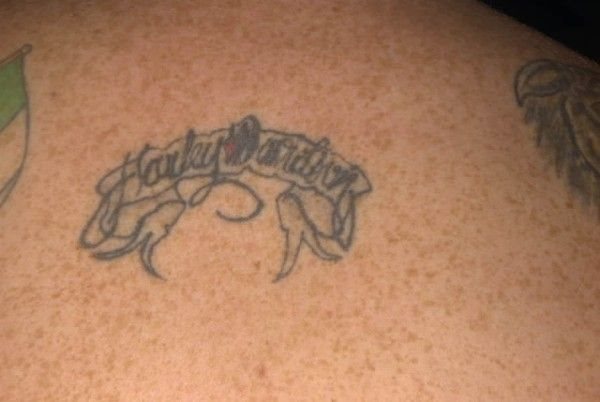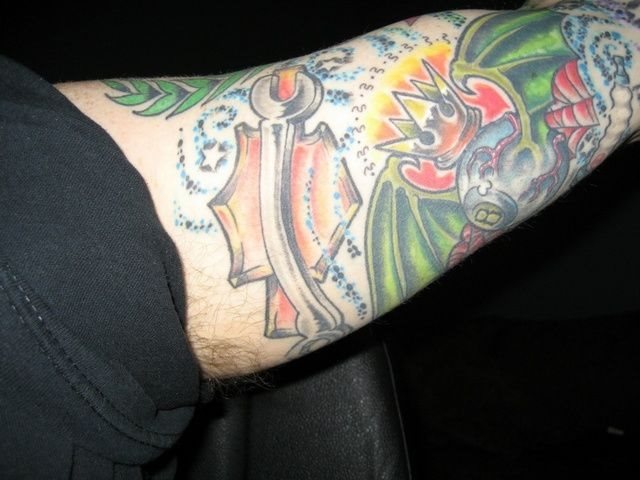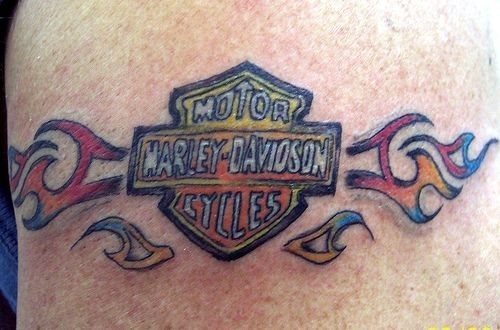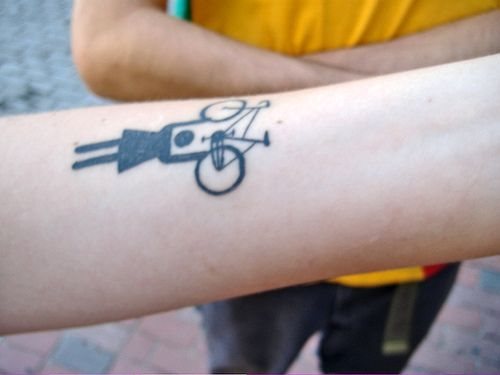 Curious design of a person holding a bicycle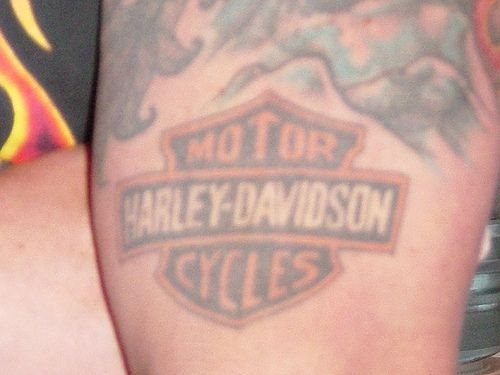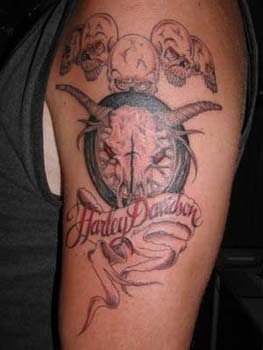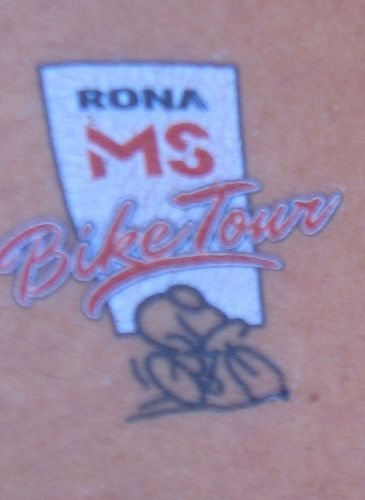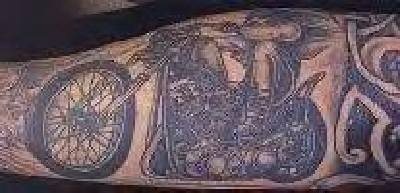 Huge tattoo of a biker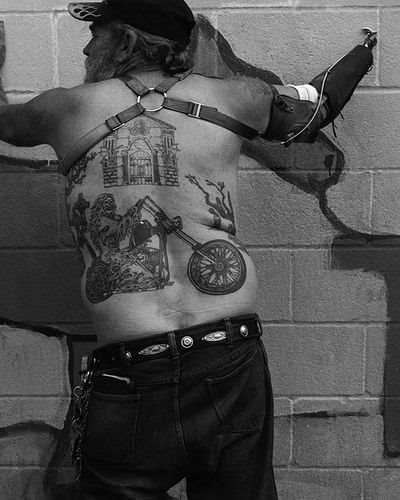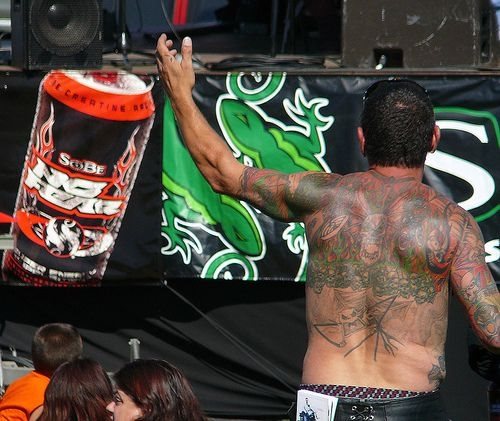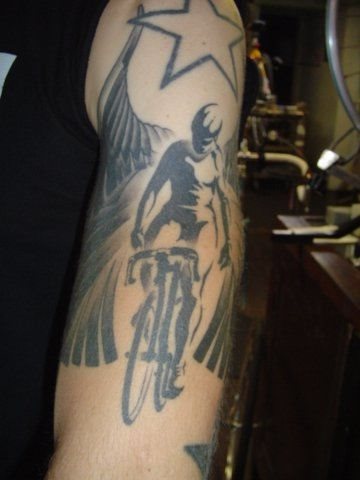 Design of a cyclist in black ink.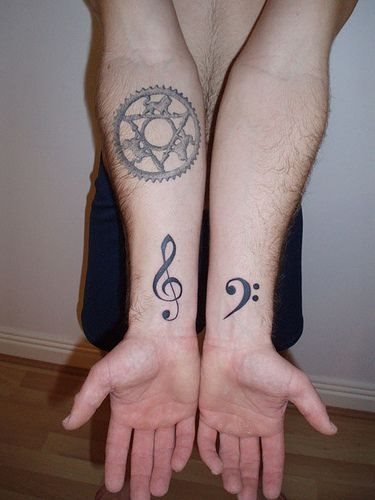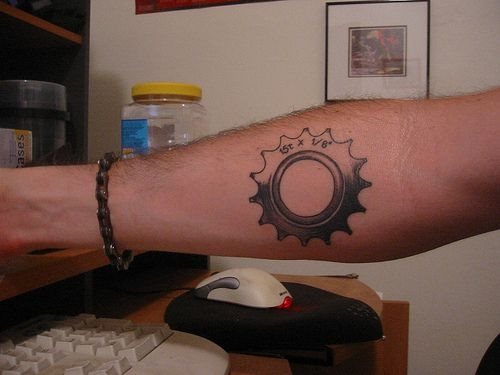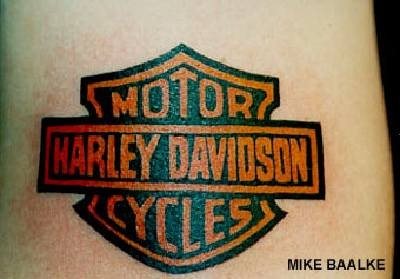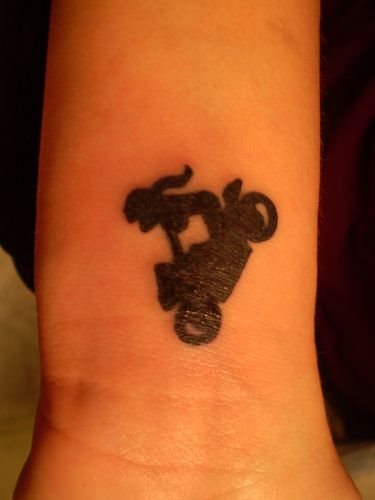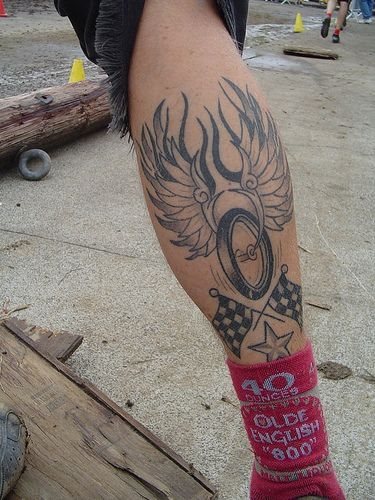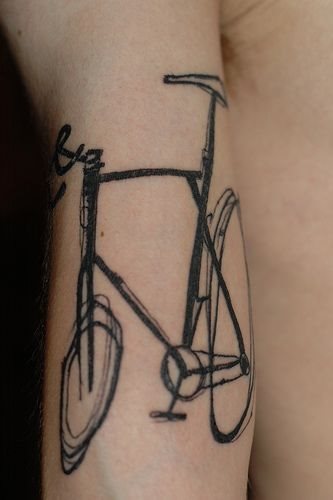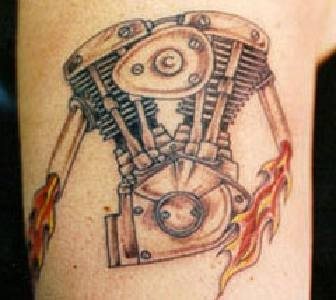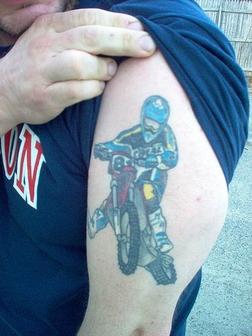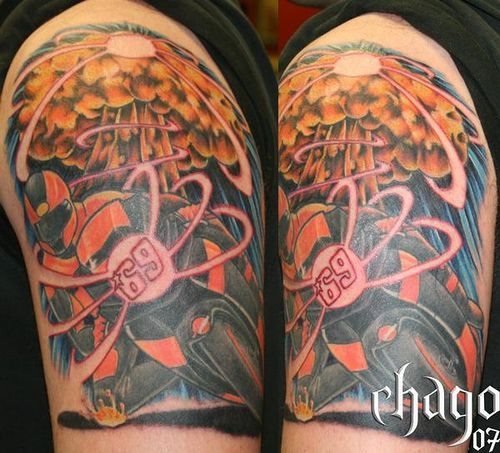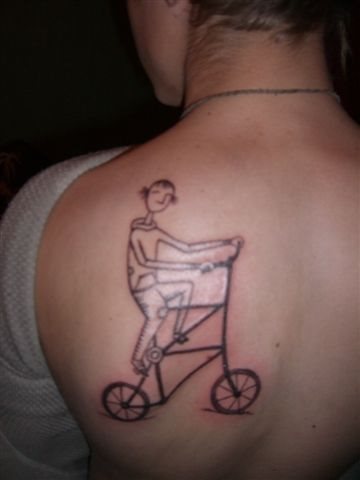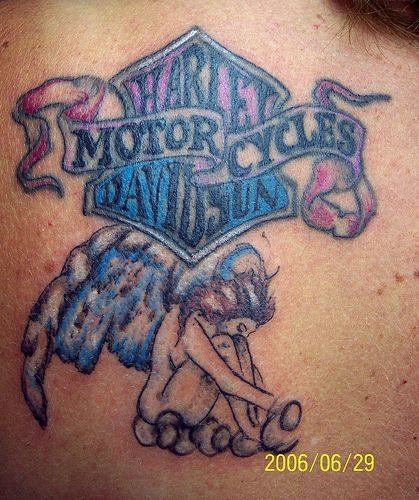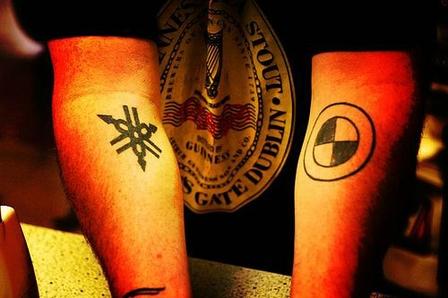 Little biker in forearm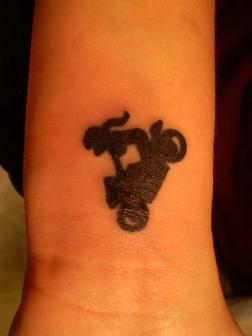 Motorcycle tattoo on man's arm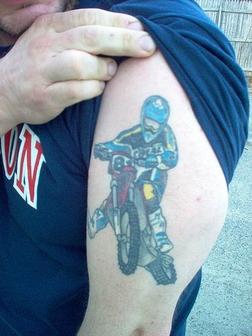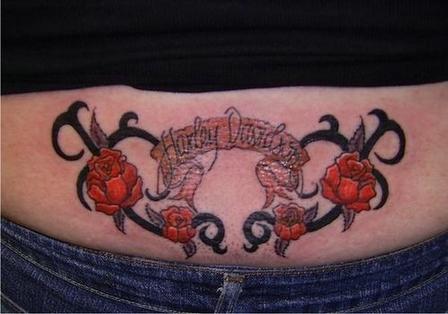 Amazing tattoo of motorcycle drawings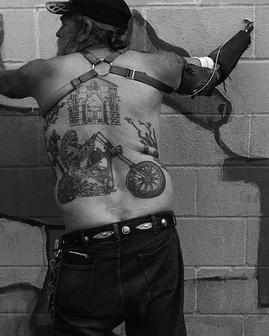 Motorcycle part in forearm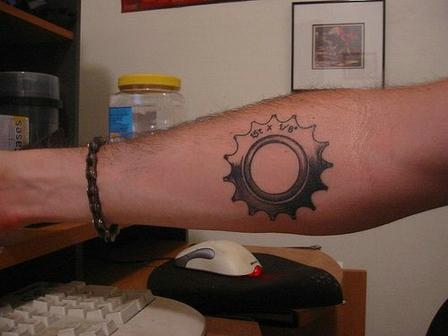 Phrases, motorcycle symbolic names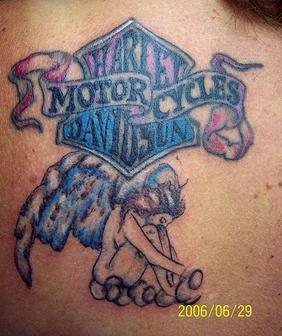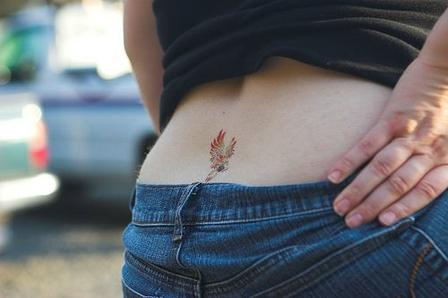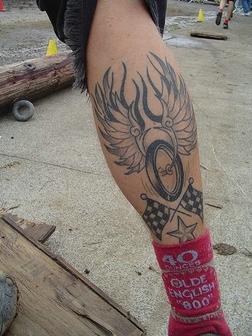 Nice little biker in black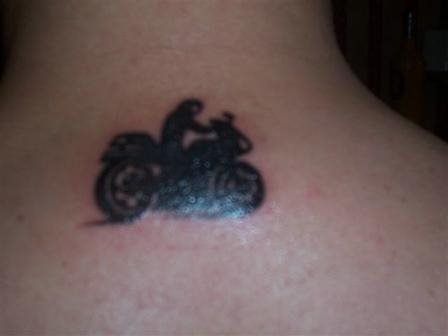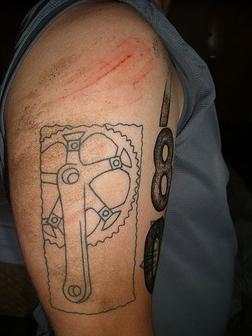 Beautiful motorcycle with her effects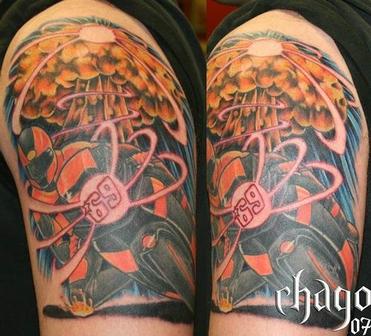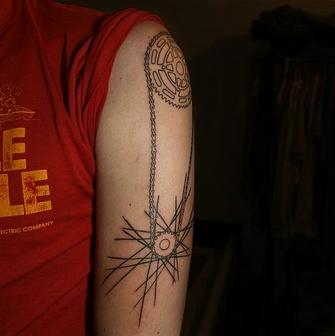 Nice image of woman lifting bike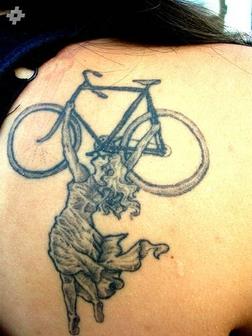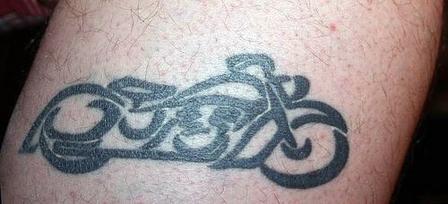 Funny little girl riding a bike in color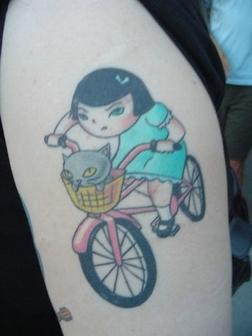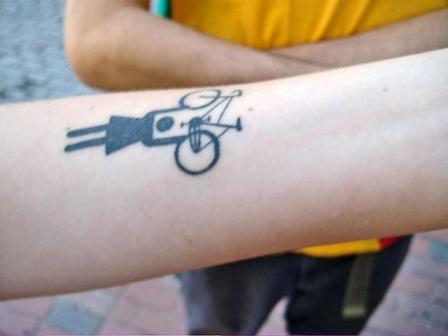 Nice drawing on the man's arm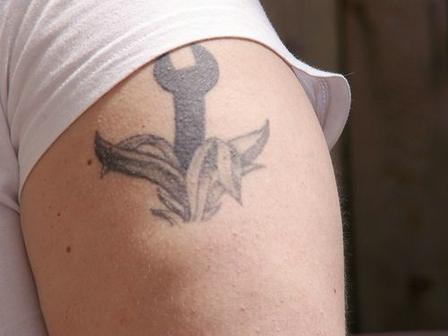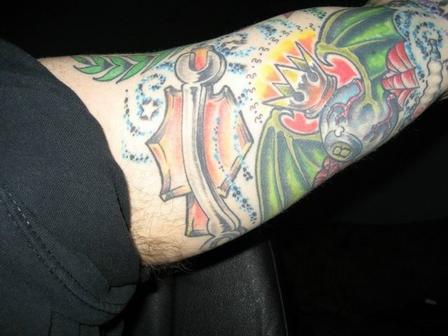 Angel wings with letter initials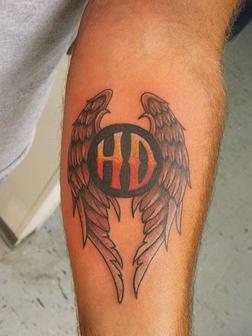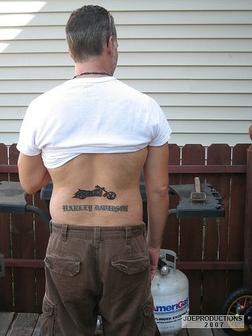 Boy with wings riding a bike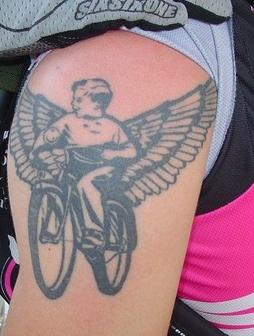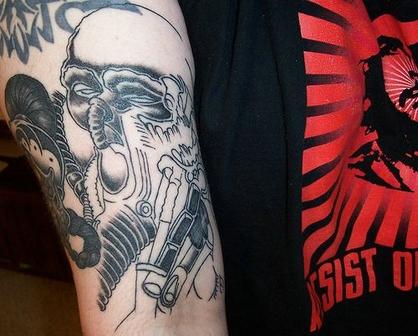 Heart made by chains on back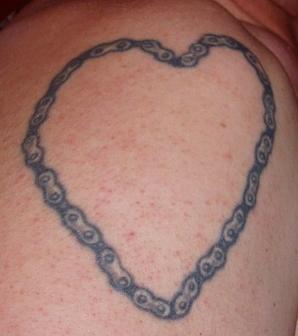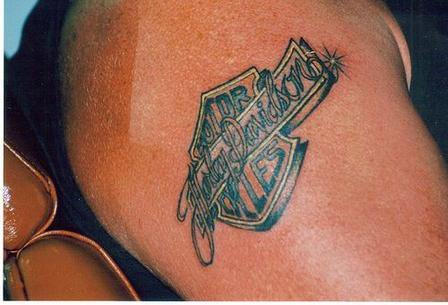 Beautiful cyclist tattoo with star ornament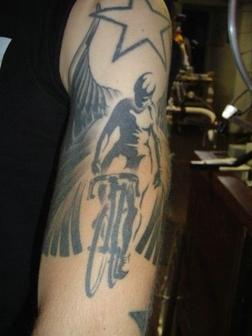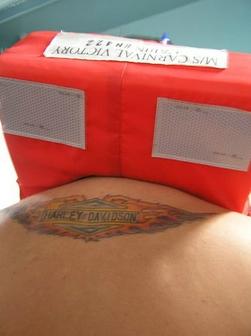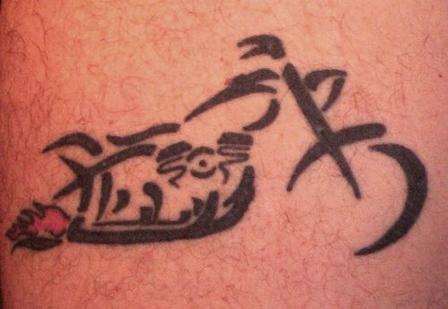 Nice and nice bike in pink on a woman's back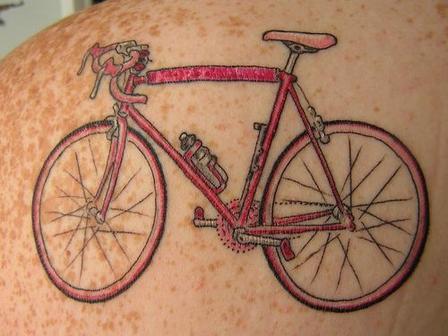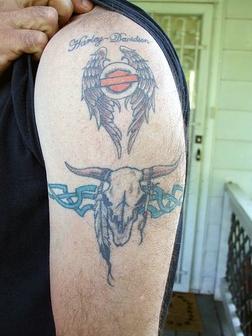 Spectacular image with lots of color and love on bikes