Are you looking for a special accessory to accompany that dress that you have stored in the closet? If so, my friend, you definitely have to think about getting a leg tattoo. Surely you wonder why we are telling you that, that there is not much difference to get a tattoo in that place than to do it on the arm, but you are wrong. We are making this recommendation because these tattoos have become very popular.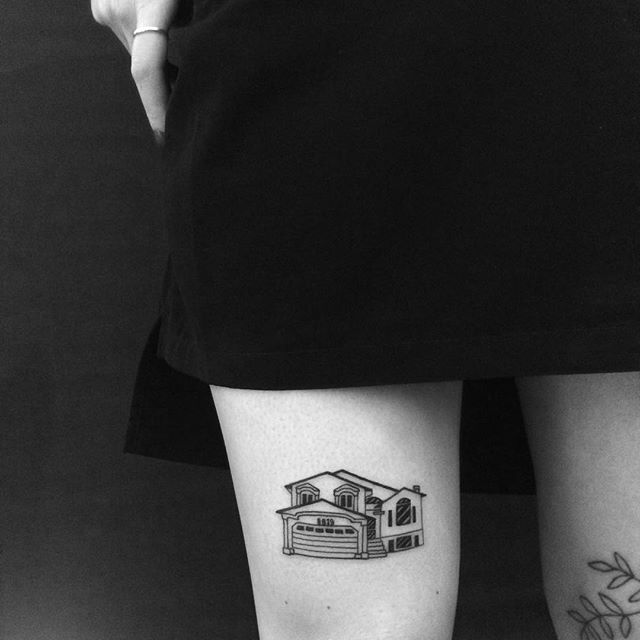 If you are the type of woman who likes to be sensual with each step she takes, or simply, you like to have a detail on your body that makes you feel that you are part of an art collection, you have to encourage yourself to get a leg tattoo. Many tattoo artists have told us that they receive many clients asking them to make these designs for them, because they want a change of look and want to feel beautiful.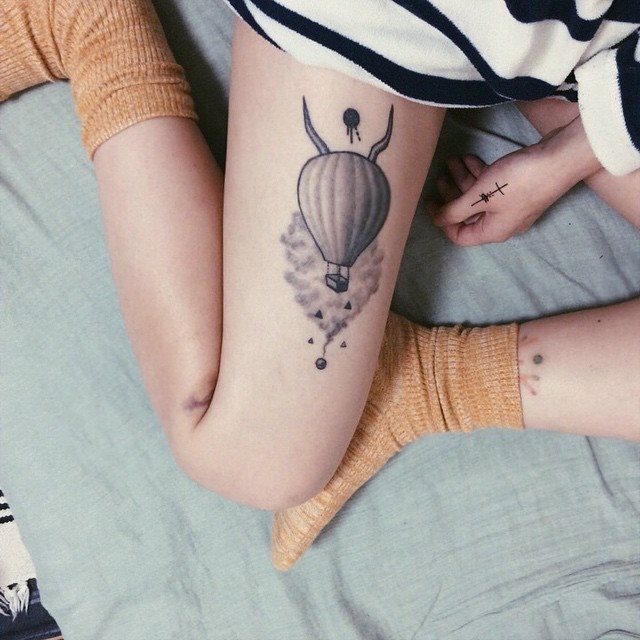 That area of ​​the body is one of the favorites for tattoo artists, since the space they have to work is so wide, they can make pieces out of this world. So if crazy designs crossed your mind, don't hesitate, go and ask your artist. They will love to play with their imagination and fulfill your dreams.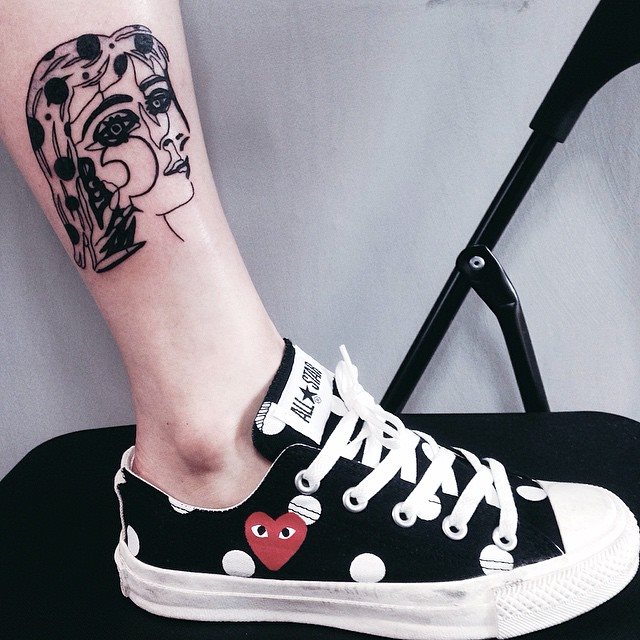 Does it hurt to get a tattoo on your leg?
Any artist will tell you that if you are going to get a tattoo on your leg, you are going to run with great luck because it will not hurt so much. And we tell you that is true, you will not feel that your skin is being sliced, so calm down. And why do we say that? The point is that since you have more fat in your leg than in other parts of the body, that acts as a shield against pain.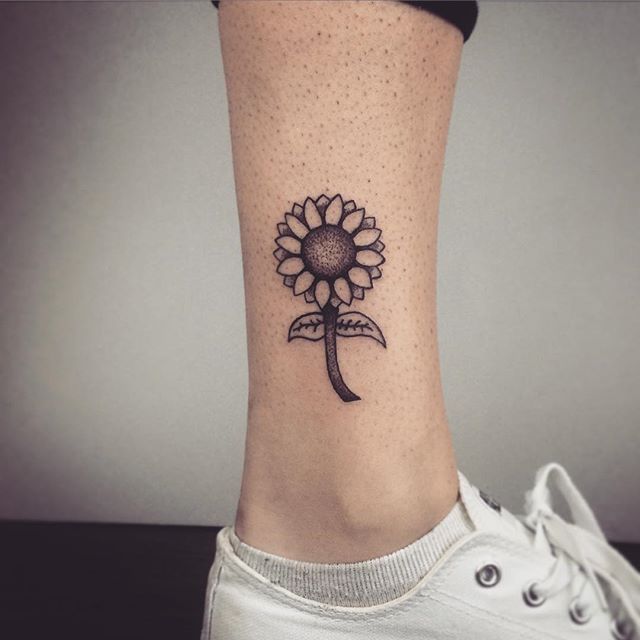 But, if you belong to the group of girls who are very thin, if your legs do not have any fat in them, I am sorry to tell you that it will hurt a lot. The pain can be bearable if you do the design on your thigh, but if the tattoo artist gets out of there and goes to the inner side, it is going to be terrible. That part of the leg is very sensitive because of its nerve endings, so it is not recommended that you do anything there.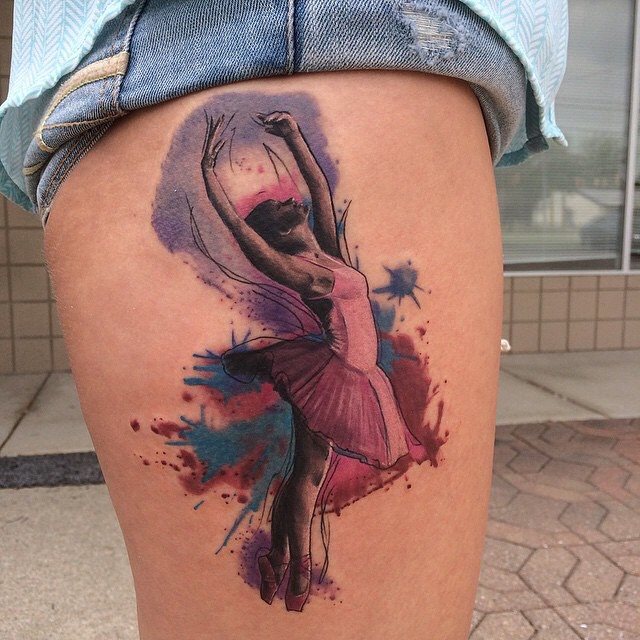 It is extremely important that you take into account the size of that tattoo. Ignore the popular saying, this time you do have to pay attention to what you have to do. If you choose a very complicated design, as most do, it will take many hours of work and the pain will be very strong. And if you didn't think about how long it will take to heal, well, it will take much longer than a small one.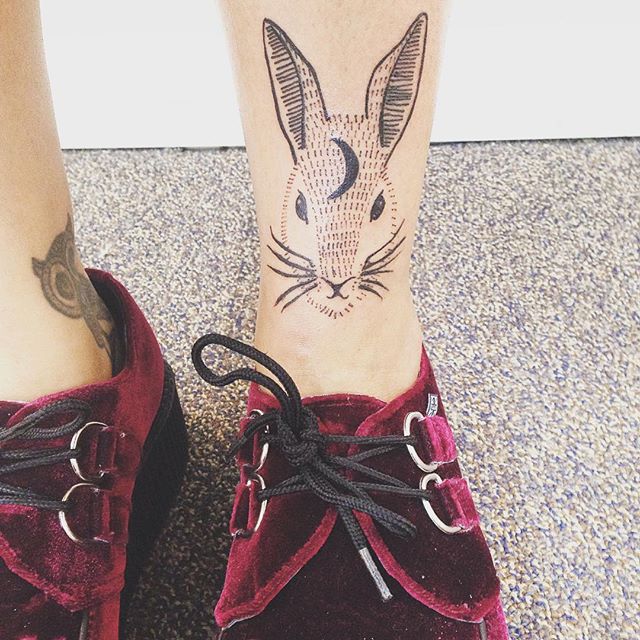 The pros and cons of leg tattoos
Pros
The main advantage of getting a tattoo on the leg is that the artist can make a piece with many details, if that is the case that you want. Imagine having your entire leg covered in hundreds of tiny images, which in the end create a great work of art. Or if you simply want me to do something for you in only one part, but you would like the details to be well marked. Legs are a great canvas to display all your creativity.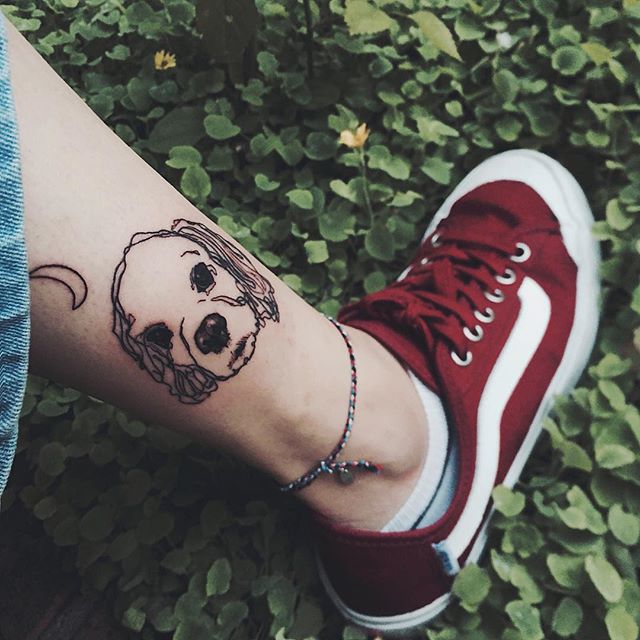 Another advantage it has is that these types of tattoos heal much faster than in other areas of the body. This happens because the legs do not rub as much as other parts such as the inside of the elbow.
And if you decide to tattoo something in color, by doing it on your leg you are assured that the tonality will not disappear easily, so you will not have to touch it up all the time.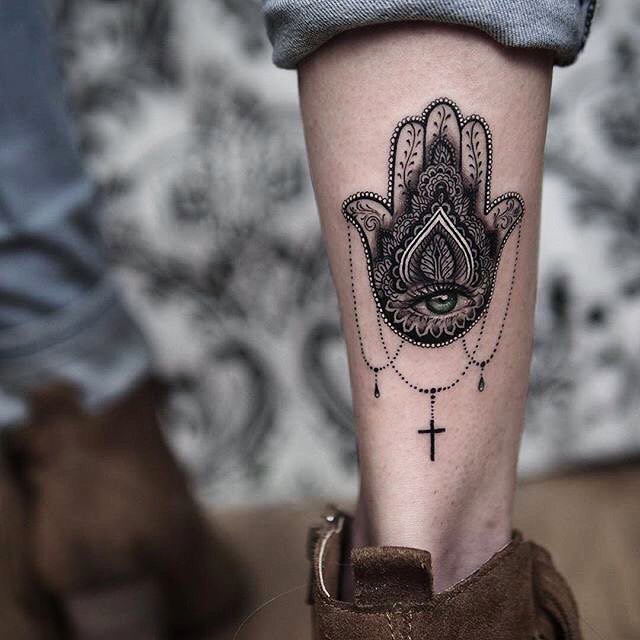 These tattoos are special for when you have a boss who prohibits his employees from being tattooed, because if you don't want to show them, you just need to put on a pair of jeans and problem solved. Nobody will find out that under them your legs are covered with pictures or phrases.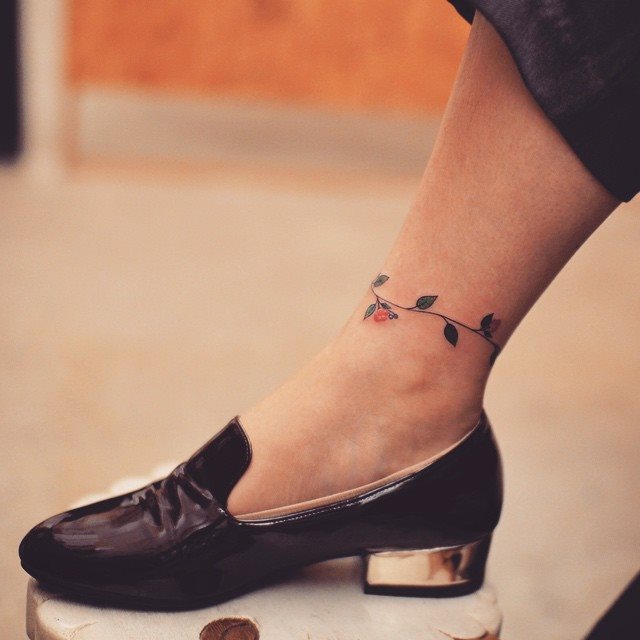 Cons
If you are lucky enough to have dry skin, this type of tattoo may not be the best option for you. Many girls have told us that after their leg tattoos healed, it became dry and no matter how much they used moisturizers, they could not regain softness in their skin. Also, we have been told that the same thing happened to them when they shaved and that their legs became even more dry.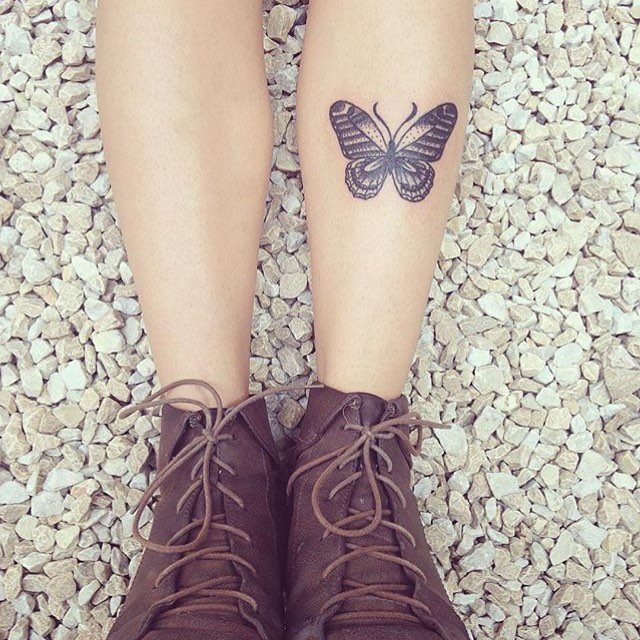 Another disadvantage that this area of ​​the body has is that during the healing process, the legs can become very itchy. It may not happen to you, but most have been bitten and it is not pleasant at all. Please put away all the forks you have in your house.
What are the most popular designs? What meaning do they have?
1. Vine tattoos
These designs are our favorites because they give a very nice touch to the legs, as well as symbolizing the strength of the person and good luck. That tattoo is very significant for people who have overcome or want to overcome bad things in their lives, and who want to learn from life.
2. Owl tattoo
It has always been known that people think that the owl symbolizes wisdom and wealth. In some cultures such as the Greek, owls are considered sacred animals, since they believe that they are associated with the goddess of learning.
3. Snake tattoo
Although snakes are not very nice animals, their tattoos have different meanings depending on the cultures. Some of them believe that these reptiles symbolize rejuvenation, healing and eternity, as they shed their skin to wear a holier and younger.
Others say that this tattoo symbolizes the sexual energy of the person who wears it on their skin, and also fertility. But it all depends on the design you choose or the intention you want to give it.