On this occasion we will talk about tattoos in the lower back, a type of tattoo that has become incredibly popular over the years. This type of tattoos is almost exclusively chosen by girls and women, and becomes really feminine and stylish if done properly. All this popularity of these tattoos has been maintained even though, as of the 1990s, low back tattoos have suffered from various clichés that labeled them as tattoos for girls with little class. We invite you to go through our fantastic gallery of tattoo images with designs located in the lower back, surely there are designs that will surprise you.
It is known by all that a large number of people of various ages around the world have a tattoo, and a significant percentage of these people are women who have acquired a tattoo in the lower back, so it can be said that this Tattoo type is tremendously popular within the world of body art.
One of the main reasons for this popularity is the fact that the back offers enough space, as it has a wide area sufficiently smooth to make the tattooing process comfortable. The designs in this area are usually with oblique shapes, both horizontally and along the line of the spine, and these designs are generally symmetrical in their forms. Another reason why these tattoos are so widespread is that this area of ​​the back is a part of the body that does not usually change too much with the variations of age and weight, in this way, the tattoos made in this area remain intact for much more time than other tattoos on other parts of the body.
A very interesting reason for acquiring a lumbar tattoo is that it offers the possibility of being easily hidden or concealed if desired or needed by the person who carries it, in this way, this area of ​​the body allows to have large tattoos that, despite the Size, they are simple to hide. And finally, another relative and less practical advantage, but equally important, of this type of tattoos is that, if performed correctly, they turn out to be very feminine and artistic tattoos, which once discovered, attract a lot of attention and arouse a Great interest to the human eye.
But not everything was going to be advantages and pink, because these types of tattoos have some small inconveniences to consider. The first is that the tattoos on the lower back, due to the explosion of popularity they suffered at the time, have become a little original tattoos, especially those that follow the classic tattoo design centered on the column with a tribal drawing symmetrical. And there is also the issue of pain, because this area is one of the most painful parts of the body when getting a tattoo.
Despite these small inconveniences, lumbar tattoos are a great option when acquiring a tattoo. If you are thinking about it, our advice is that you put yourself in the hands of professionals, because with issues as serious as a tattoo for a lifetime, it is always convenient to go safely.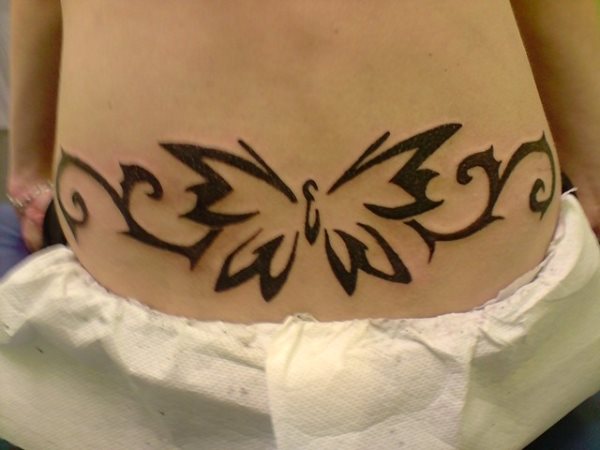 A very simple design that is currently not very frequent but there are also people who choose something simpler. The tattoo is formed by black lines that form a butterfly surrounded by climbing plants.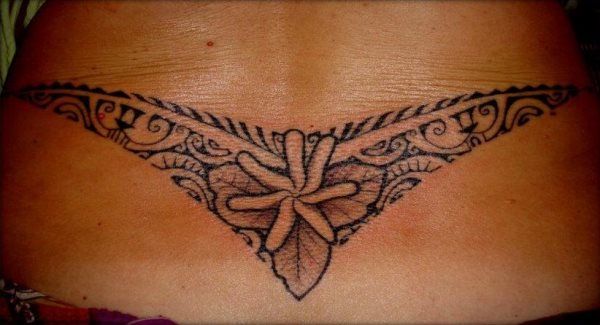 As a second photo we wanted to take a different style from the previous one. In this case, it belongs to the Hawaiian or Polynesian style. It is easy to notice this if we look at the shapes and lines that have been used to build the final motive.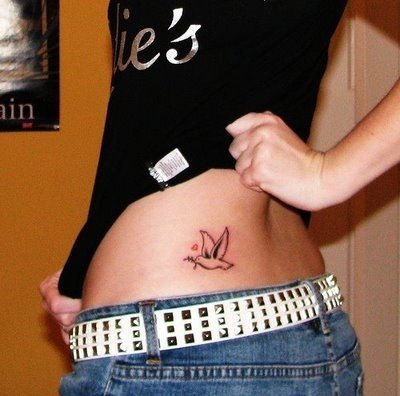 Design of a dove of peace with a heart. I wish the picture would have been taken closer because you can't fix the design details and the layout.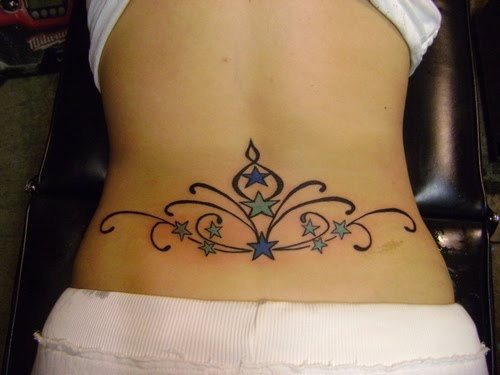 Design with tribal influence and stars in green and blue tones. Aesthetically it does not have a very pleasant result and therefore it is a failure, because we can find out that it does not have an important meaning, but that it has been tattooed as an aesthetic motive and if this is the objective and is not met, it fails, as in the case of this tattoo.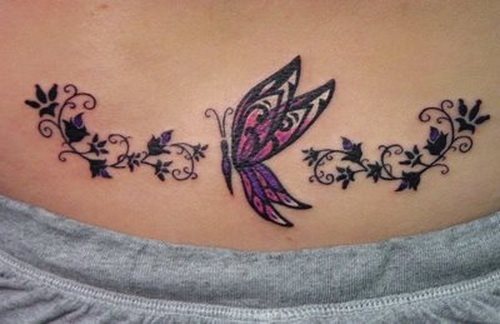 Design of a butterfly accompanied by flowers in black, pink and purple tones. The wings have a good result in which you play with transparency and with very successful colors that contrast with the black that predominates in the design.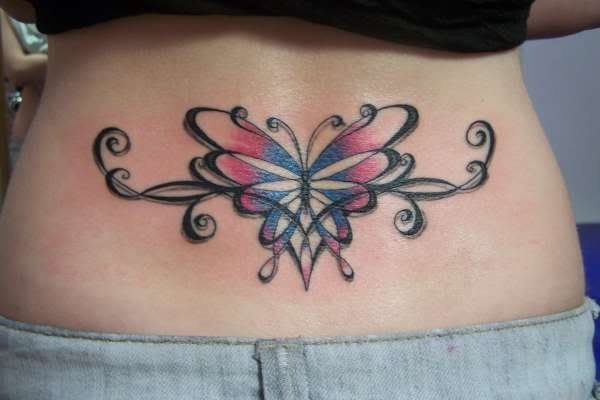 Design of a butterfly in black tones and with wings in which pink and blue are combined. The shading of the details that accompany the maroposa give consistency to the final result and aesthetically have an acceptable result.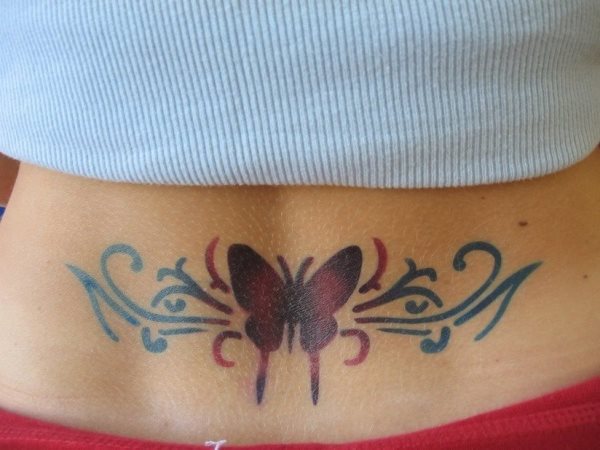 Design of a maroposa in black and red tones accompanied by lines in blue tone. Butterflies accompanied by ribbons, lines or branches, are one of the most common designs in this area of ​​the body, so it is always new to innovate and think about new designs.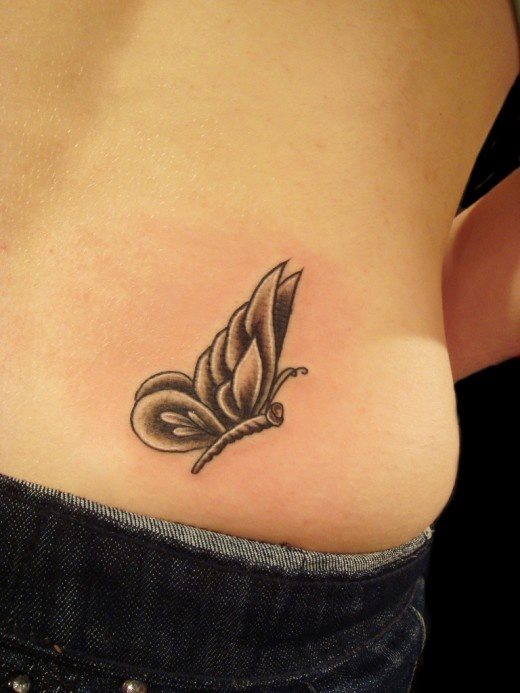 Another design of a butterfly in black tones, with a strange shape of both the body and the wings, which look like leaves. It does not have a very beautiful result, it lacks color and consistency to the design.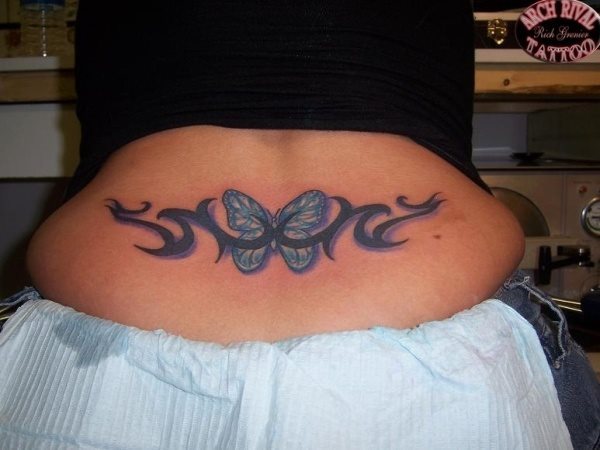 Horrible butterfly with a tribal line above, with a very poor aesthetic result in which very cold colors such as blue, purple and black have been combined.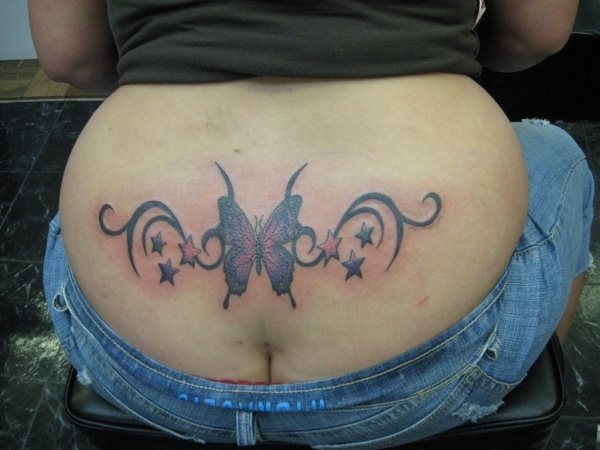 Another ugly design like the one mentioned above, a butterfly and tribal lines with an unpleasant result once again.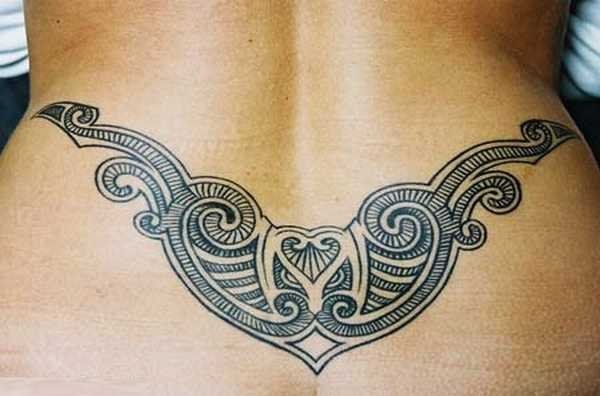 Interesting low-back design in black tones with a multitude of lines well represented and drawn firmly. The main problem in this area and on which there is always a great debate is the issue of the epidural, a vaccine during pregnancy to not have so much pain and that with a tattoo in this area it is impossible to receive it.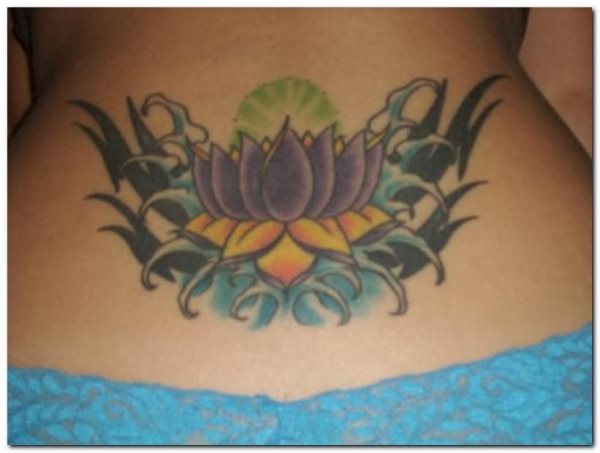 Design of a nenufar with a purple color and perched on water with a green shading. In general terms it is a good design and, at least, it is more original than the butterfly we have seen tattooed so many times in this area of ​​the body, the lower back.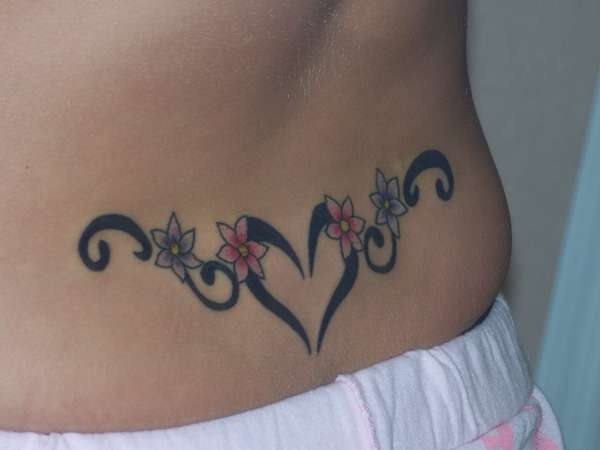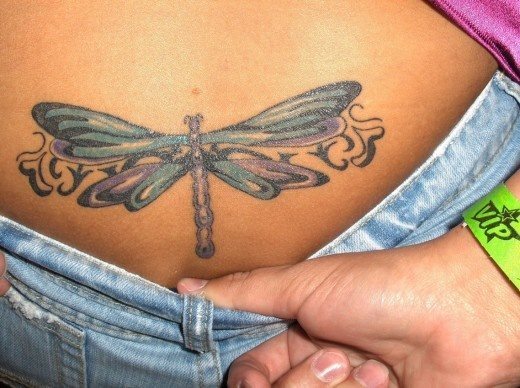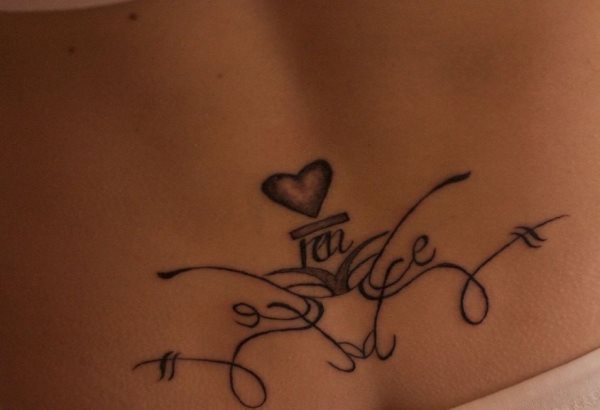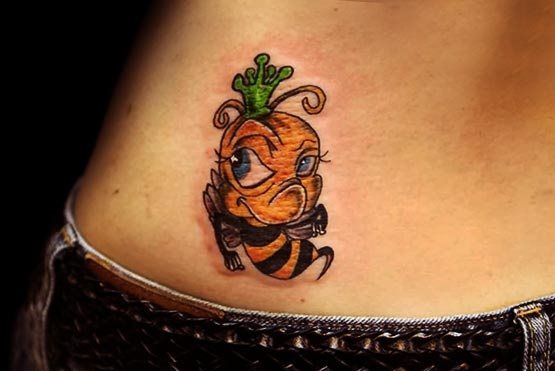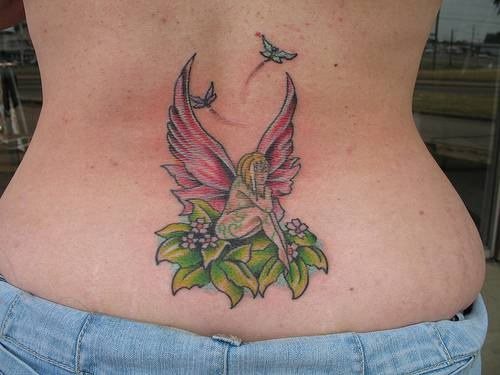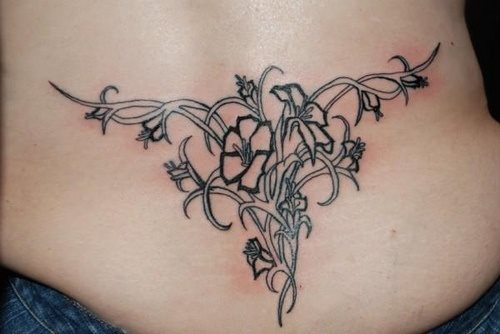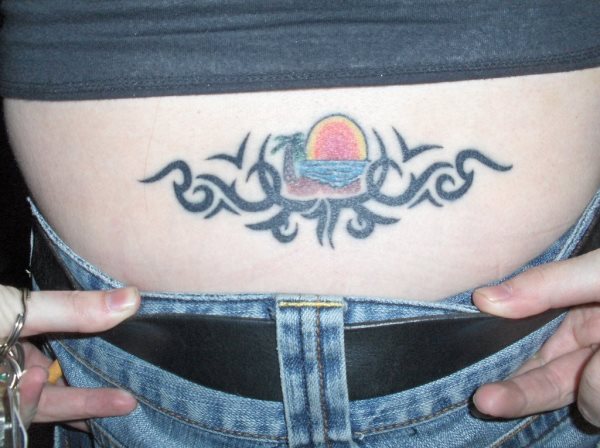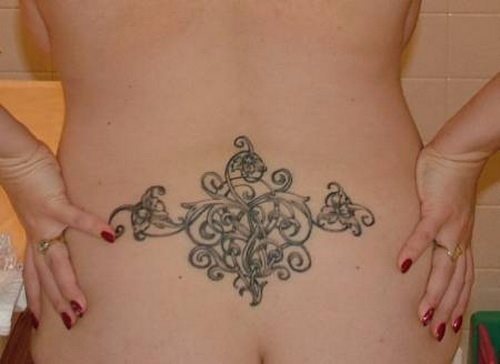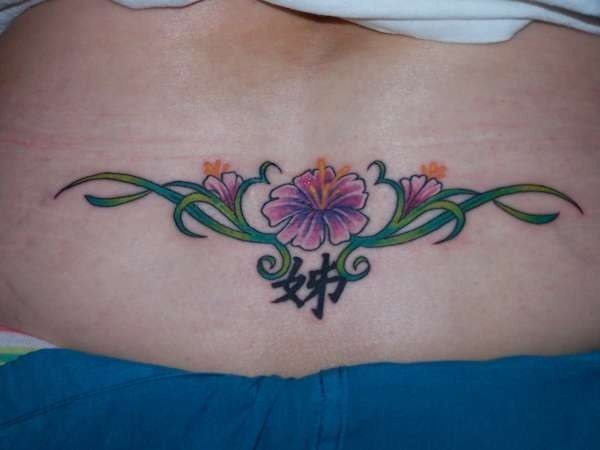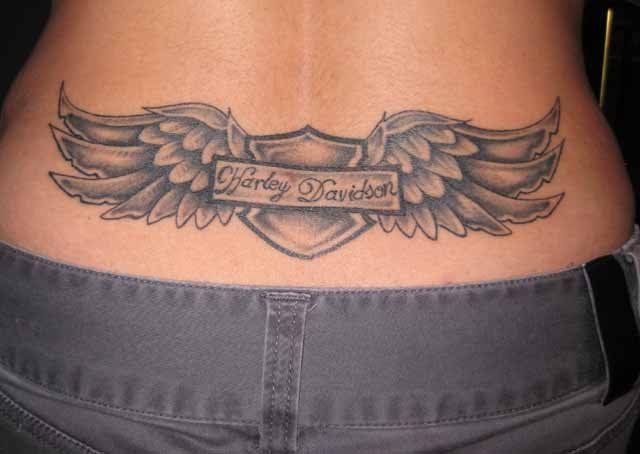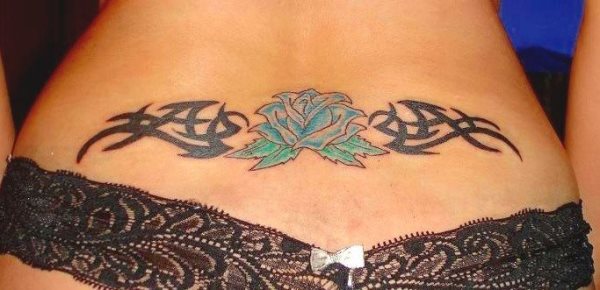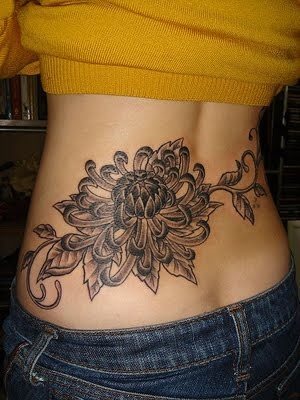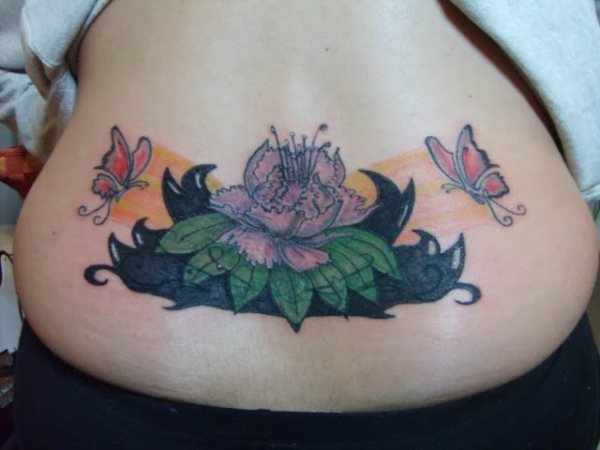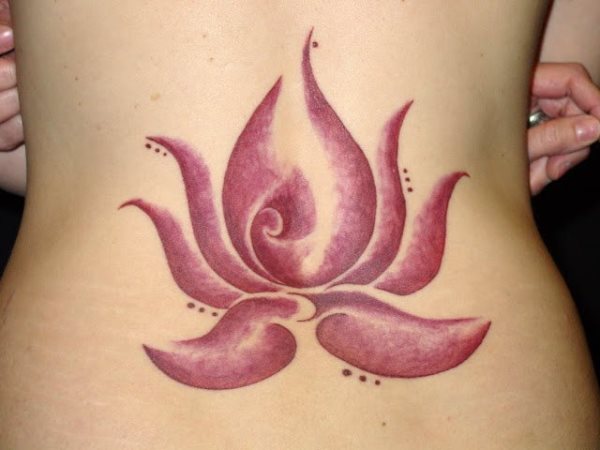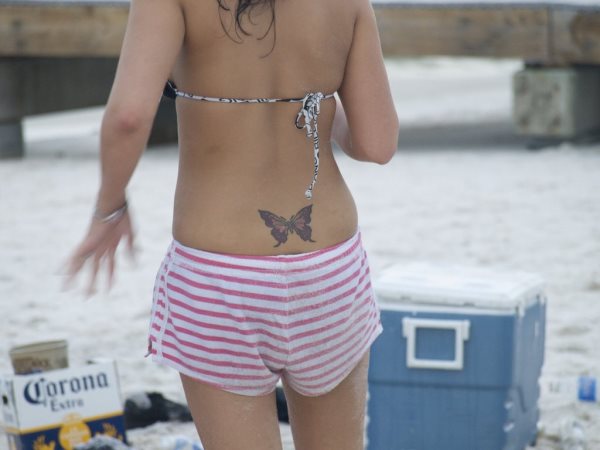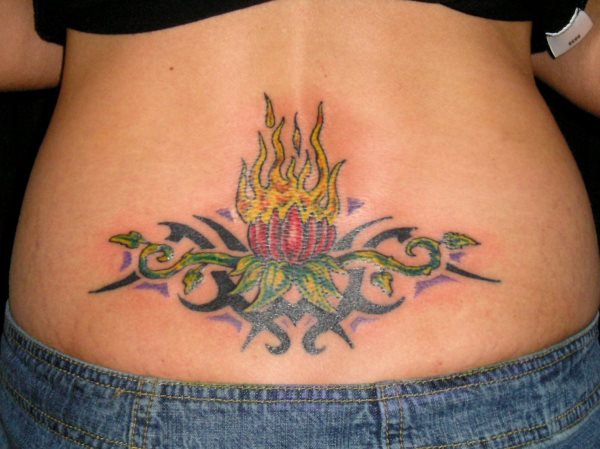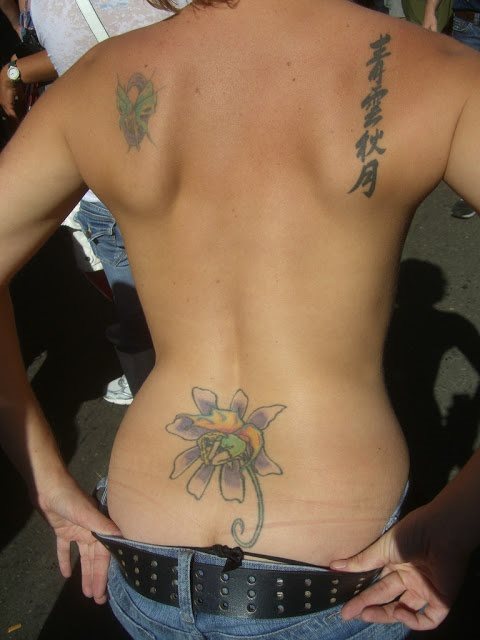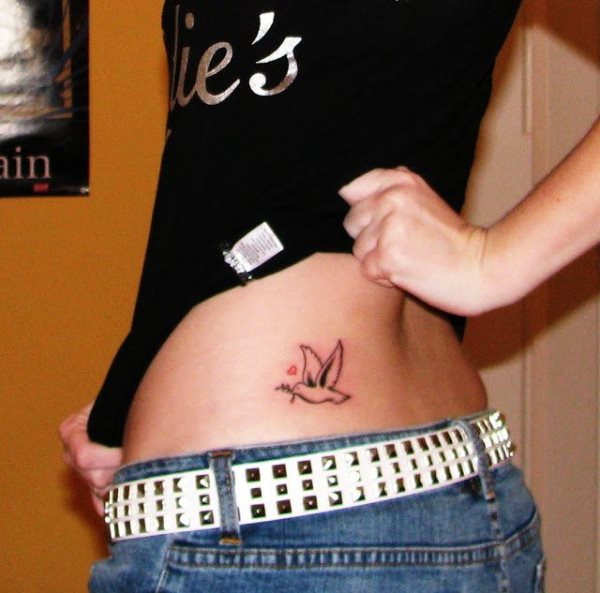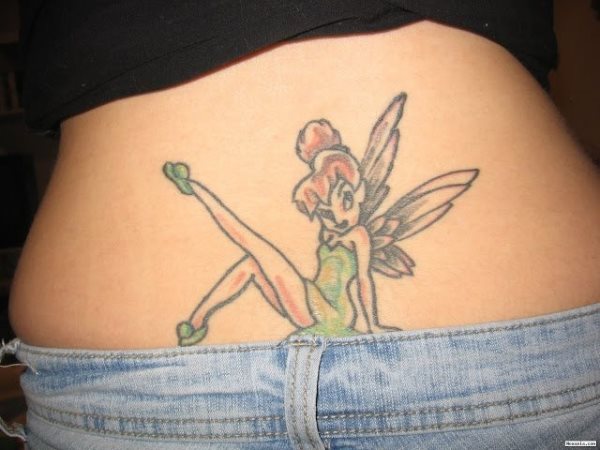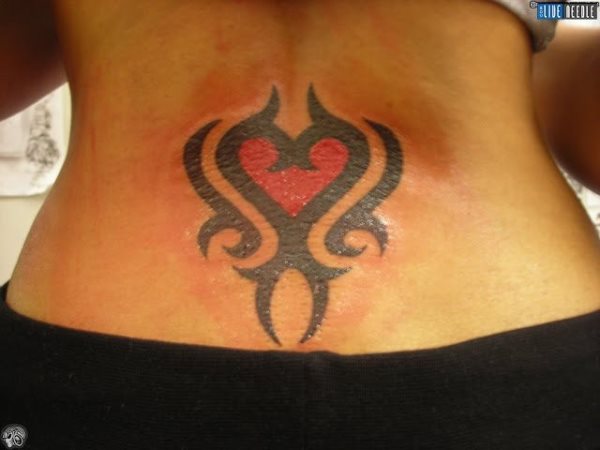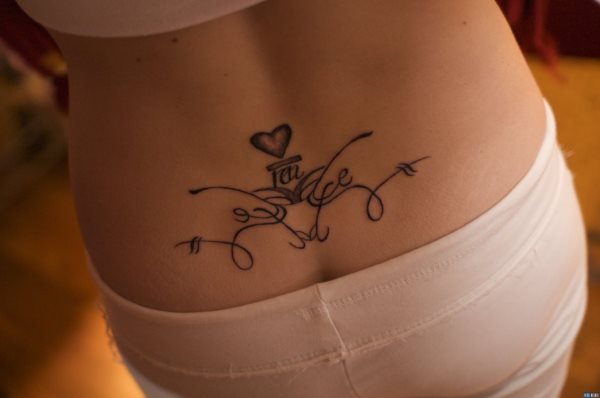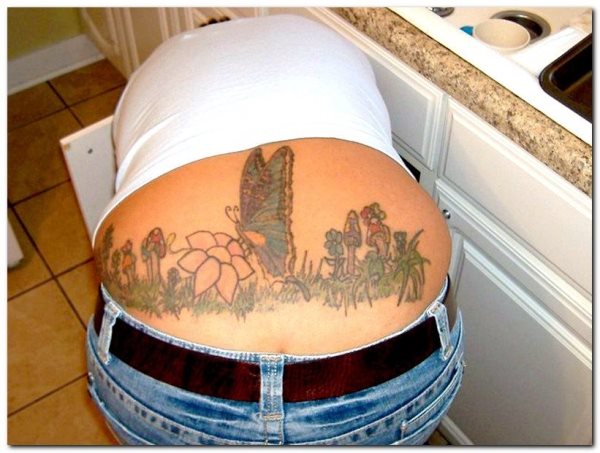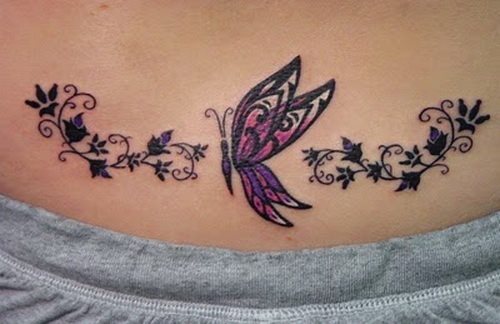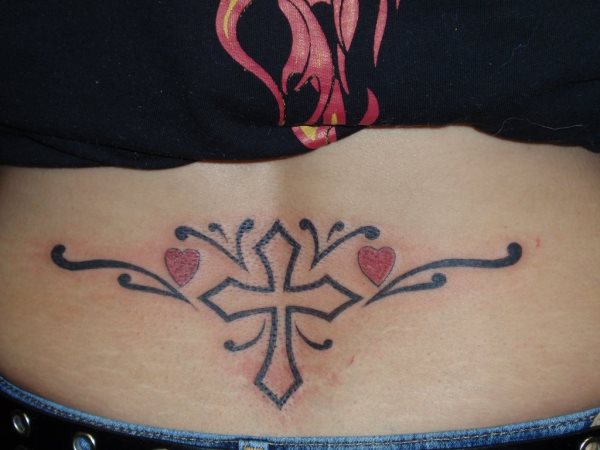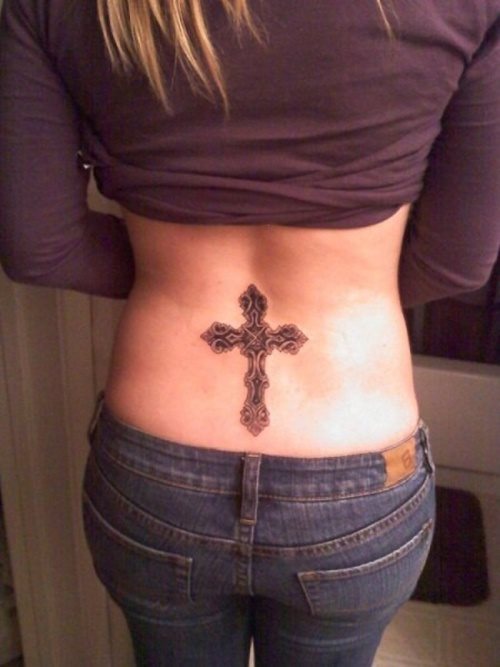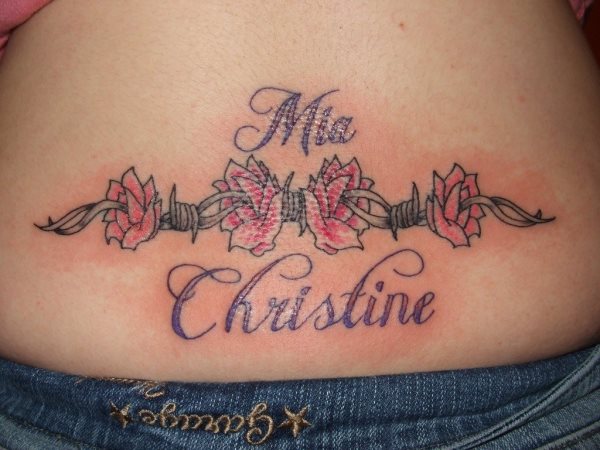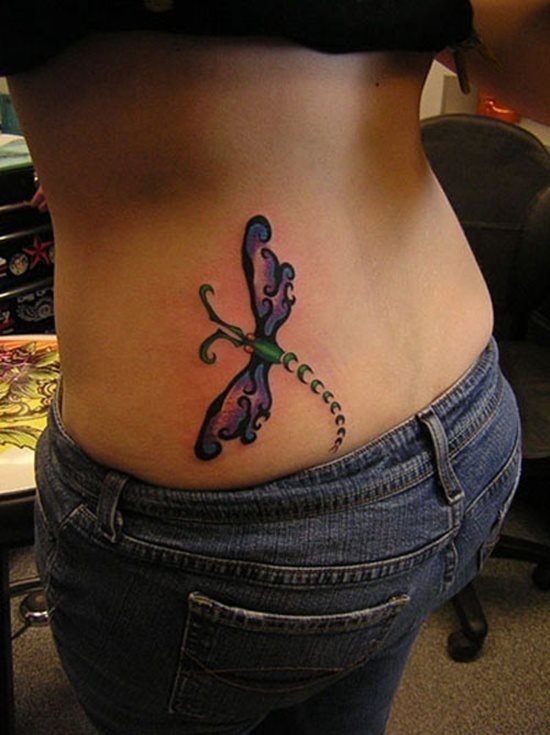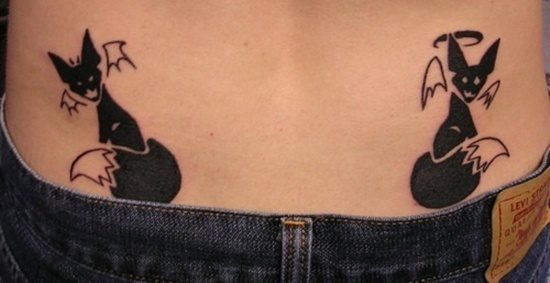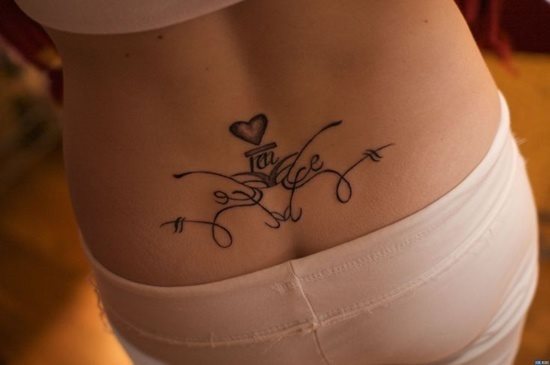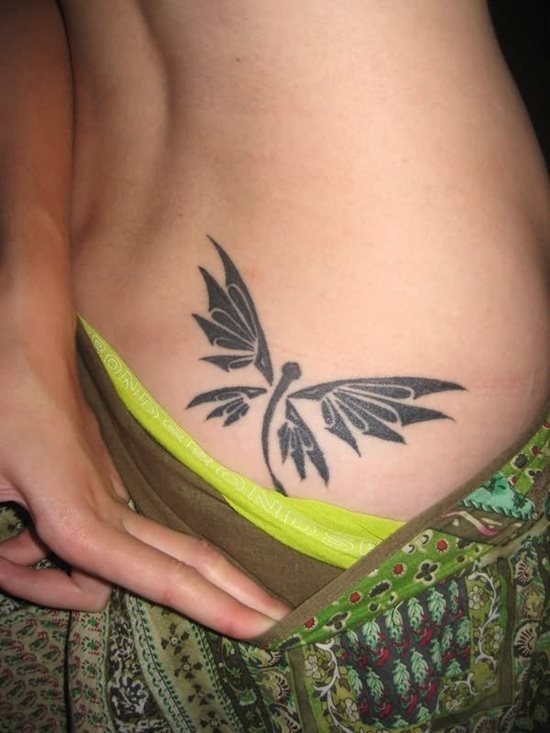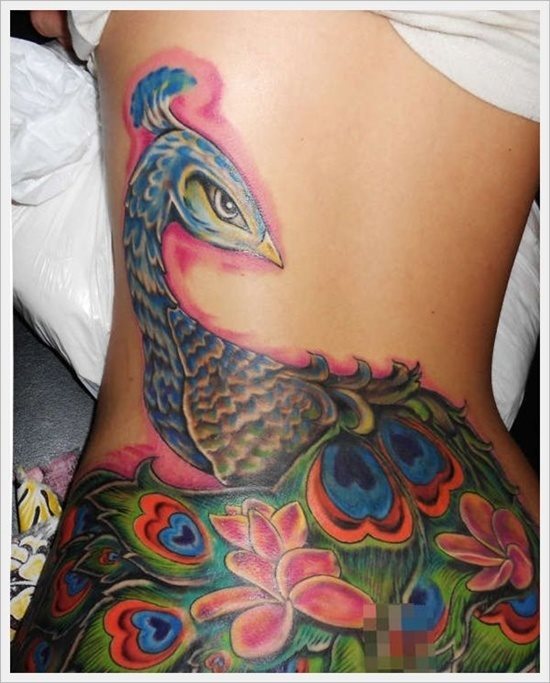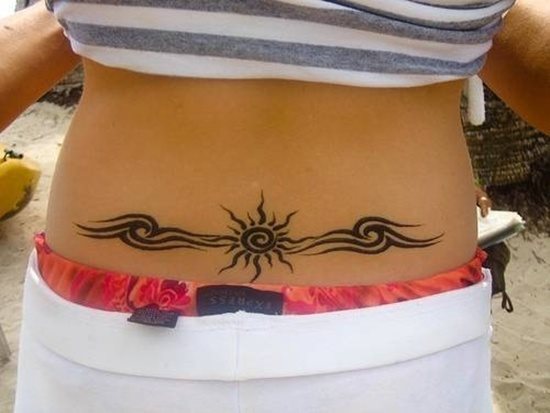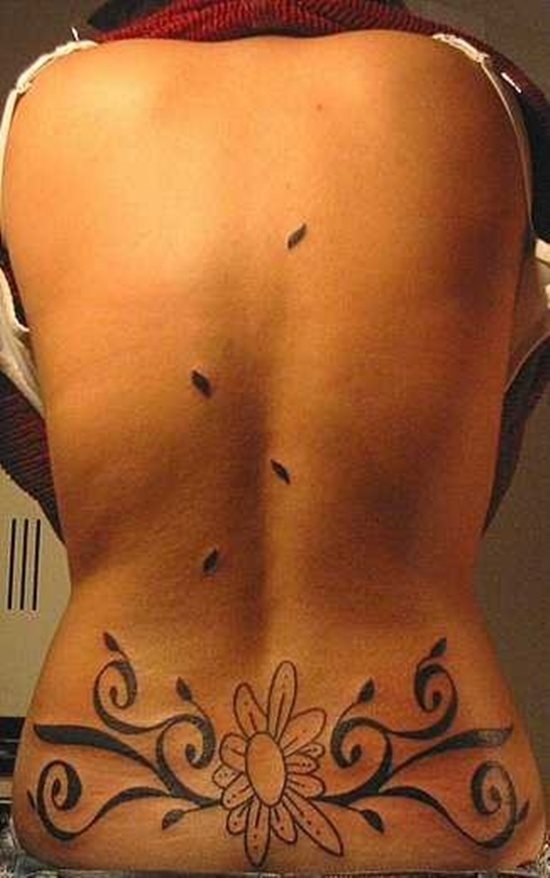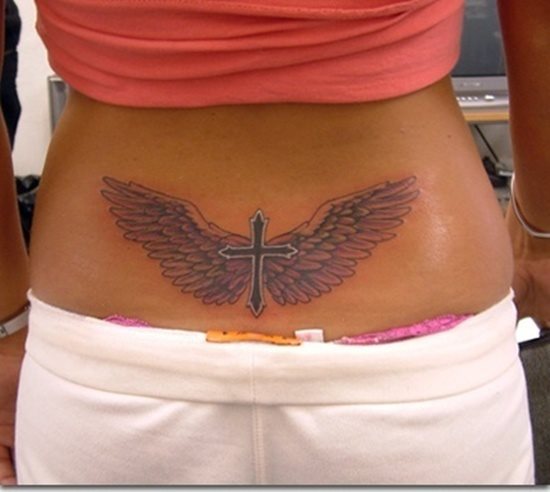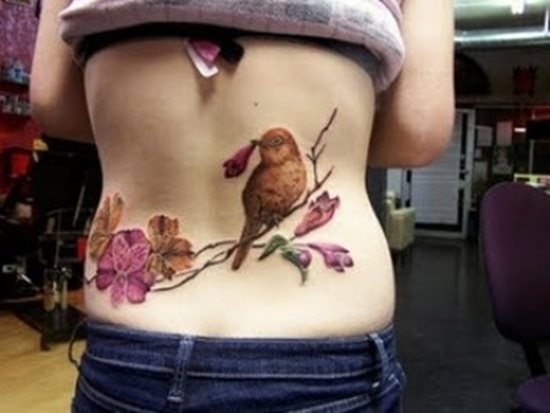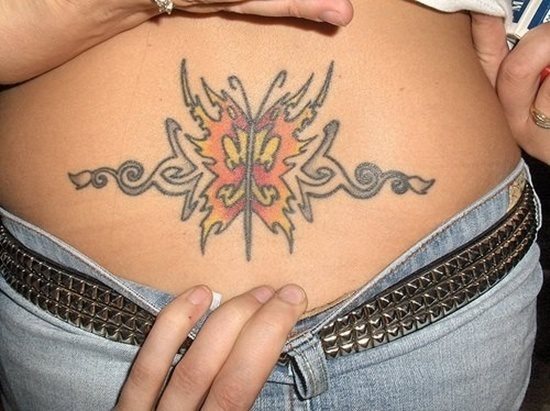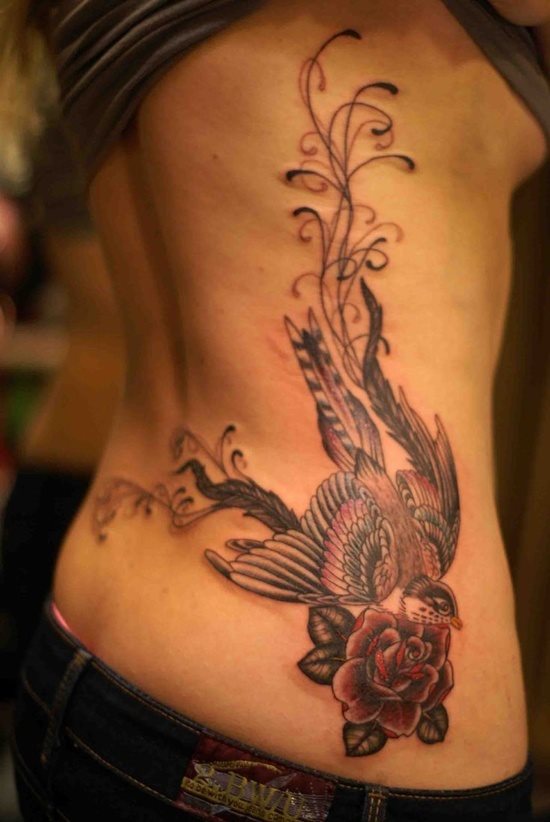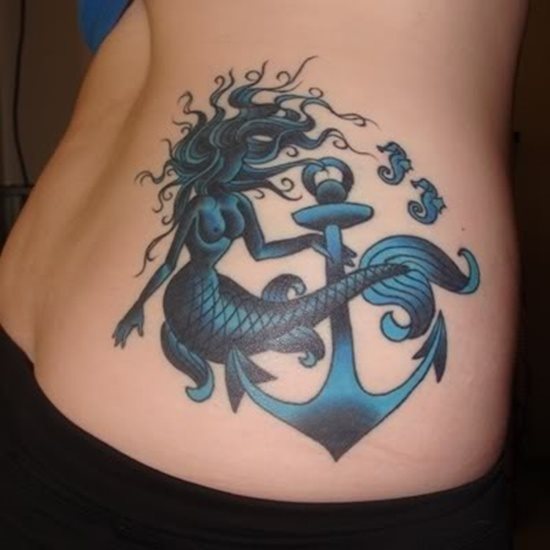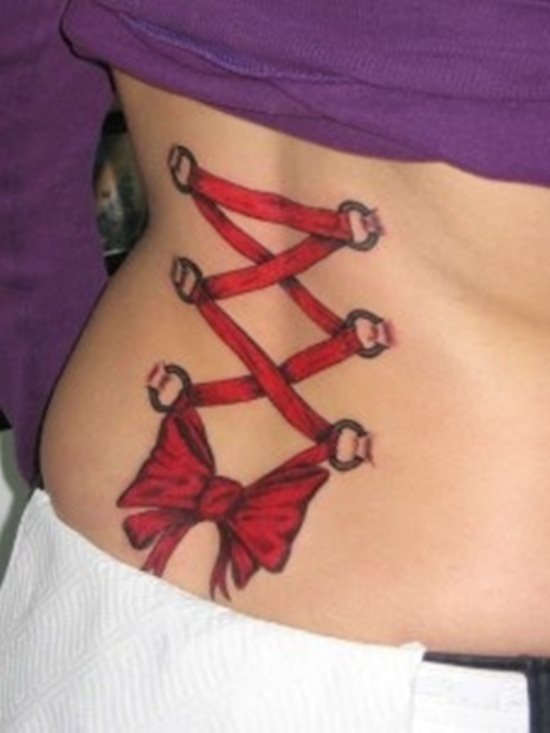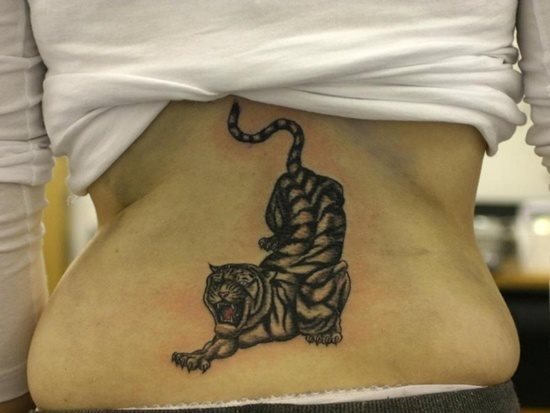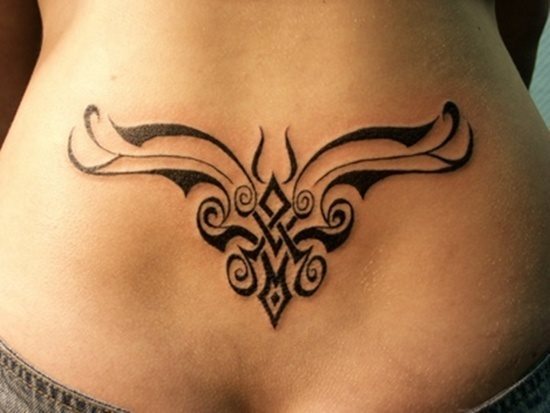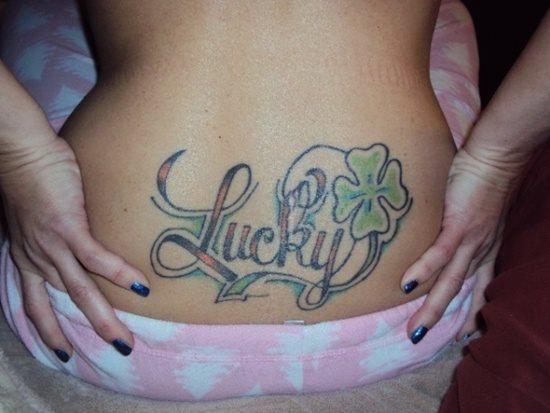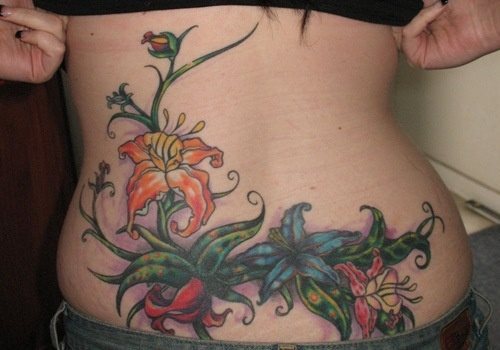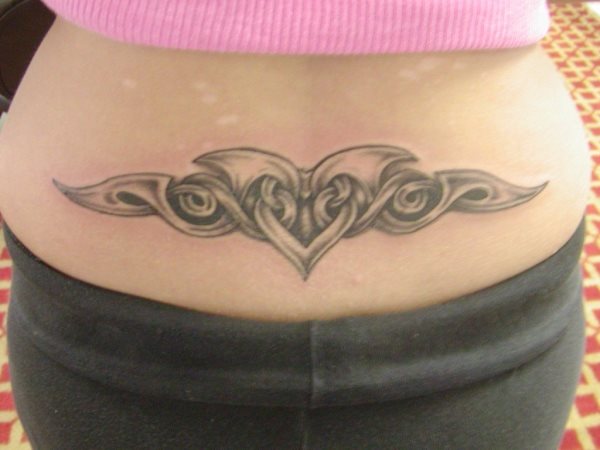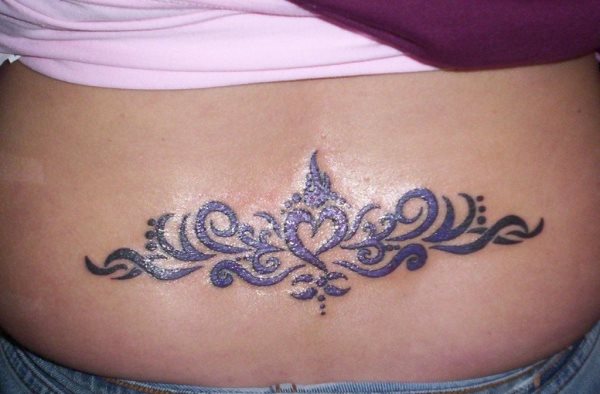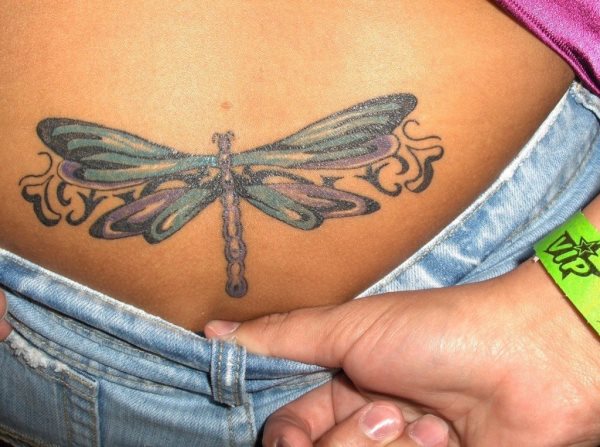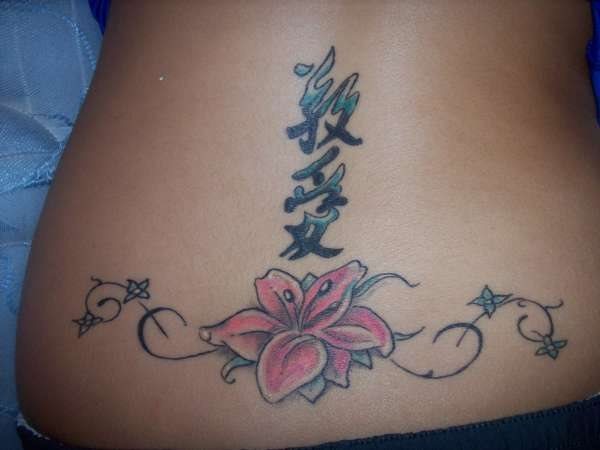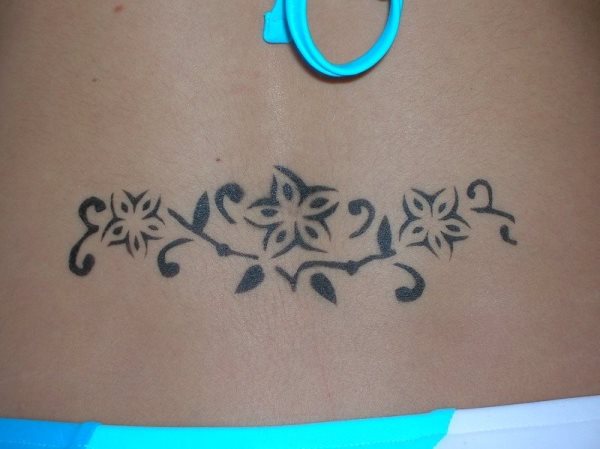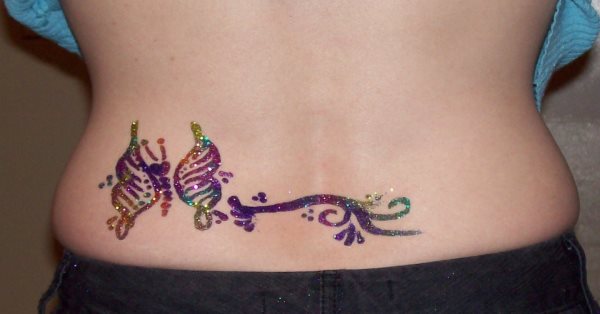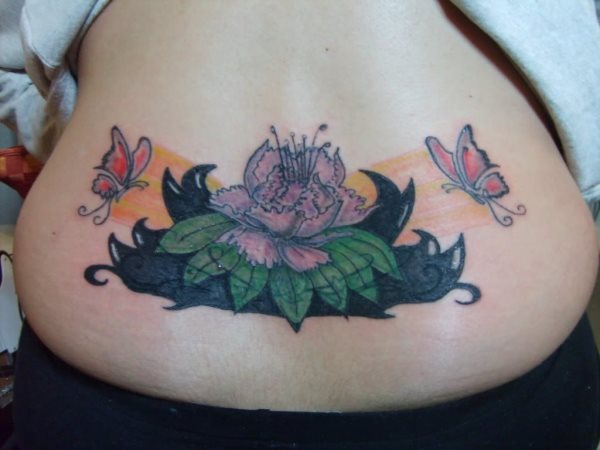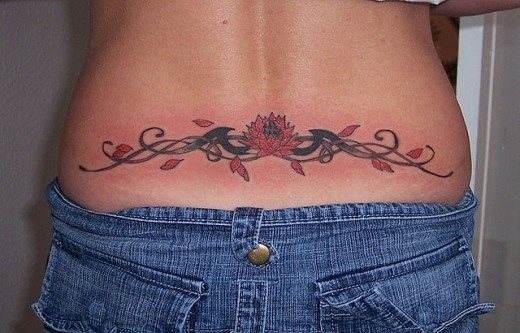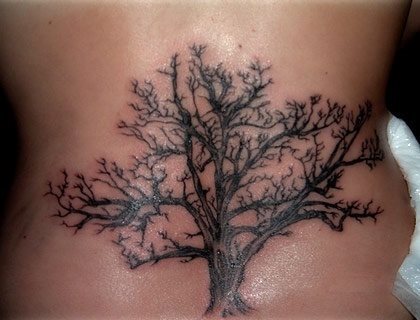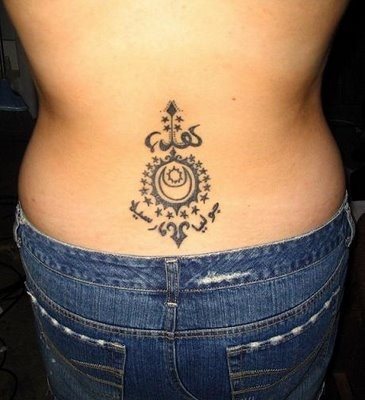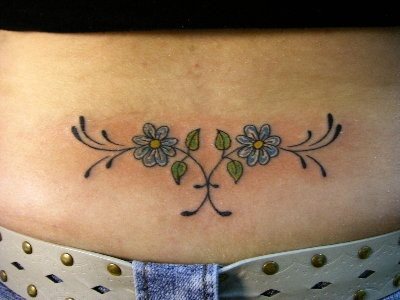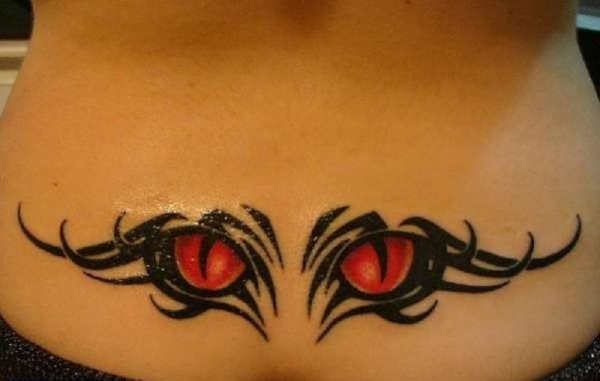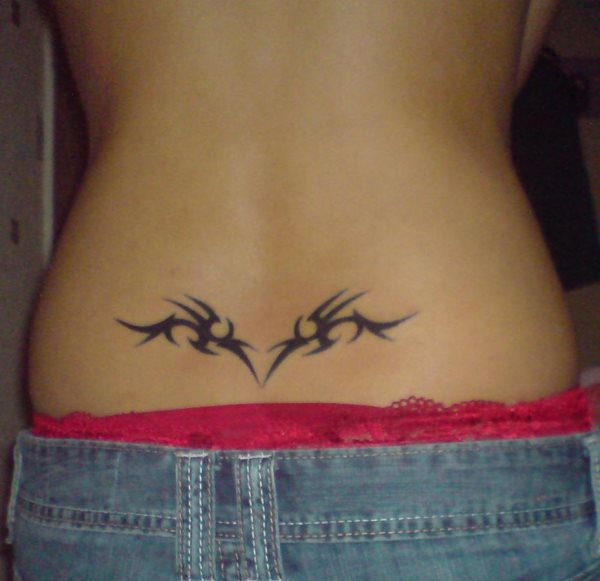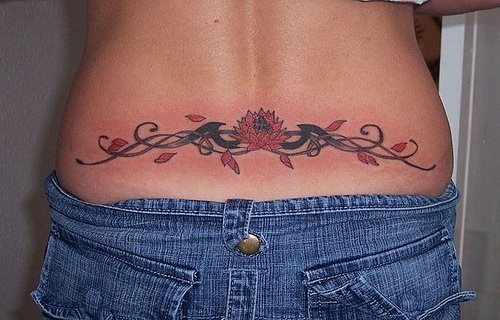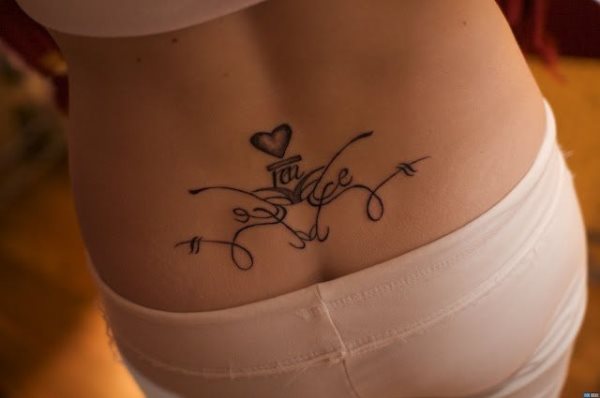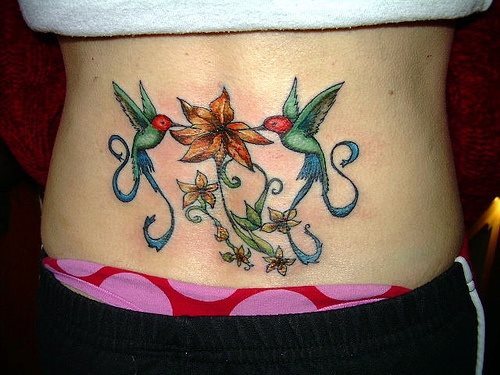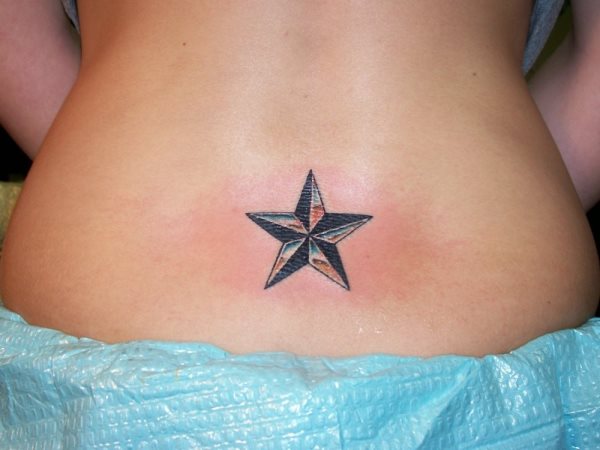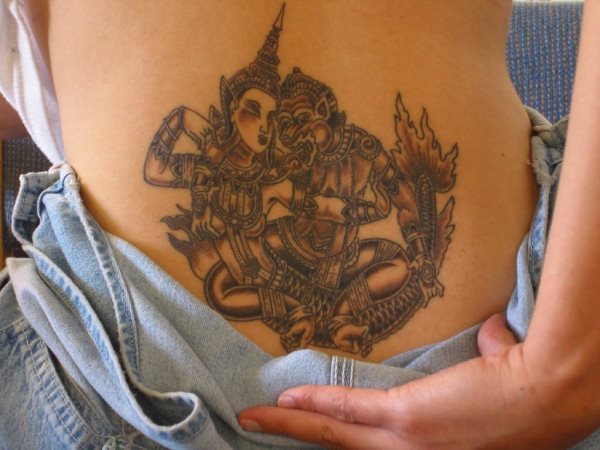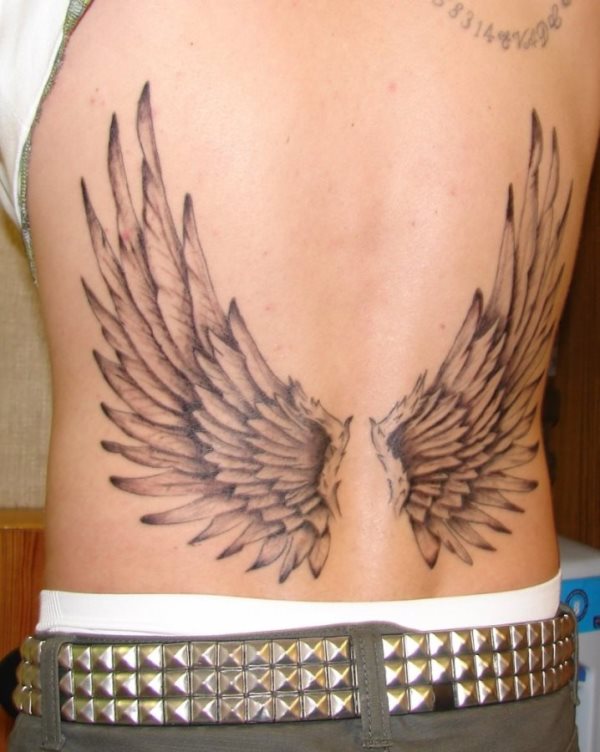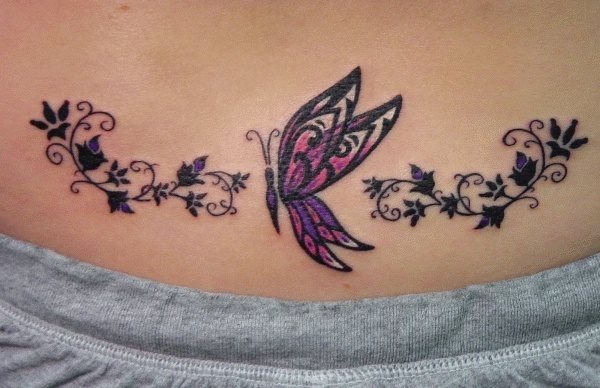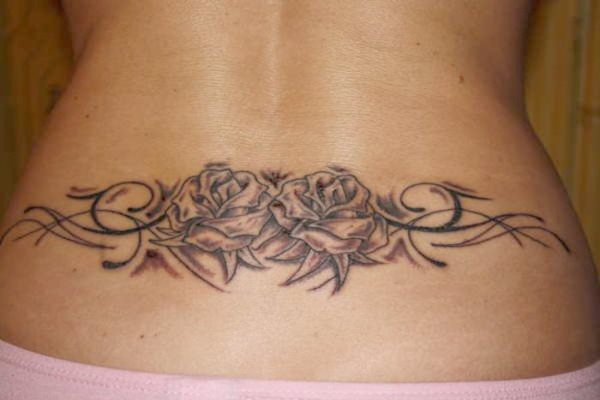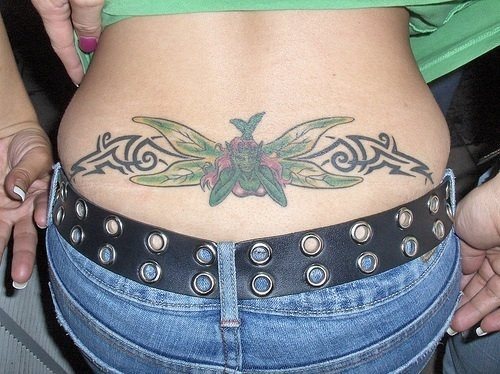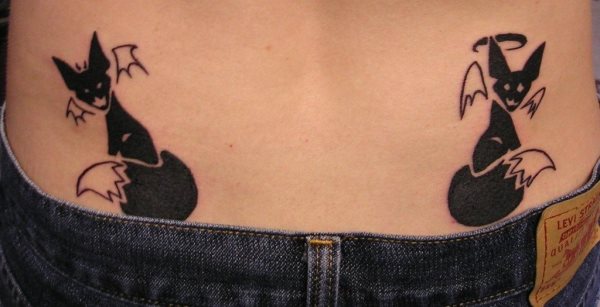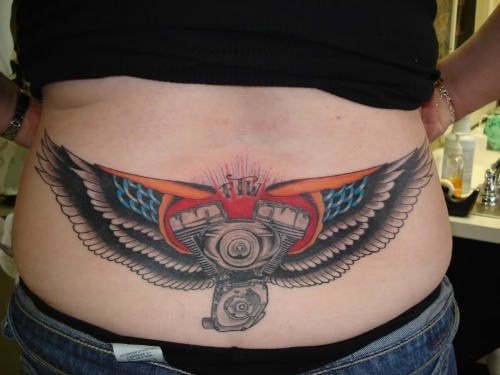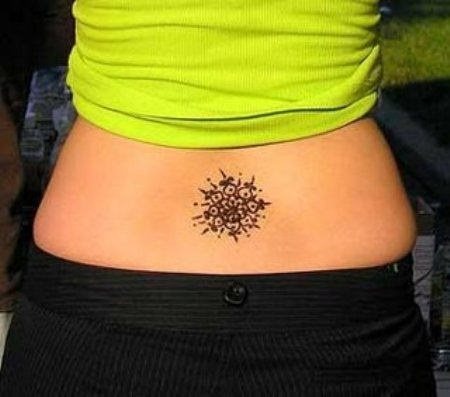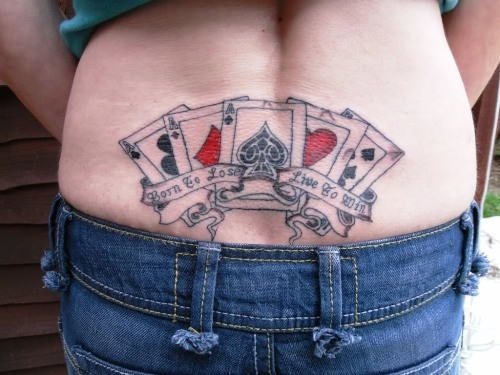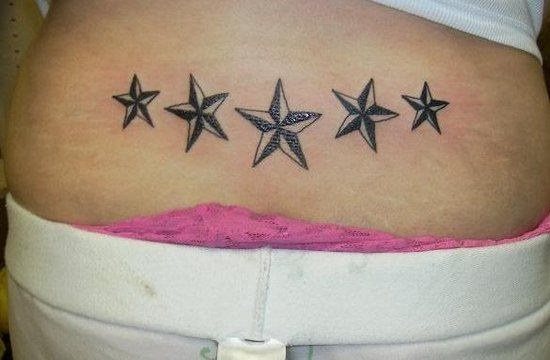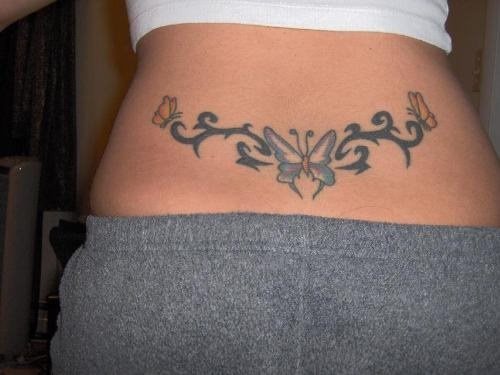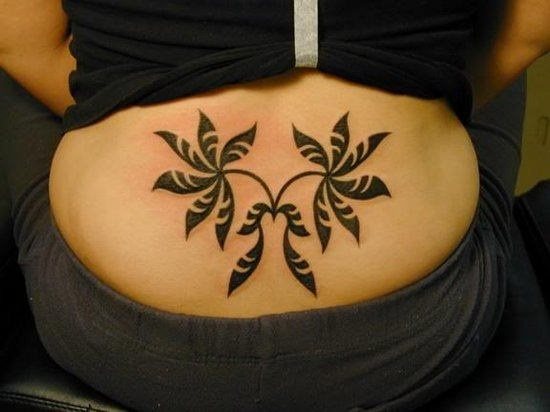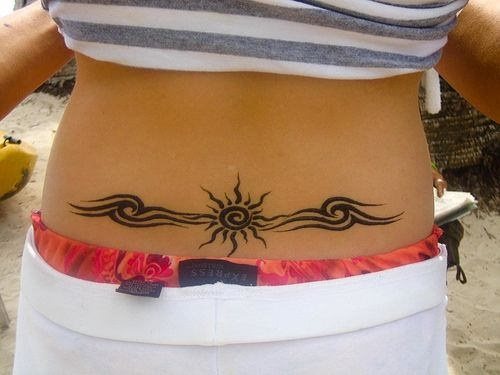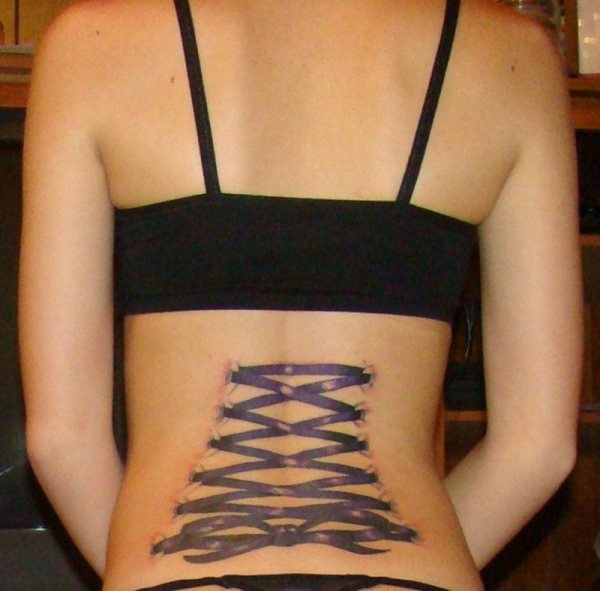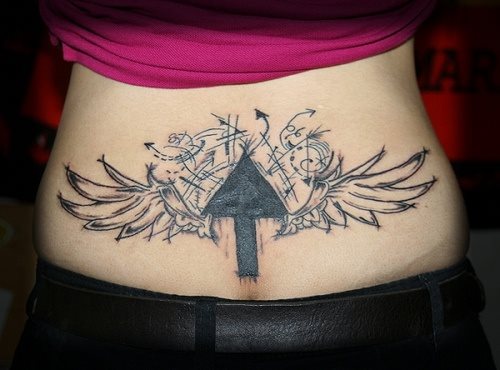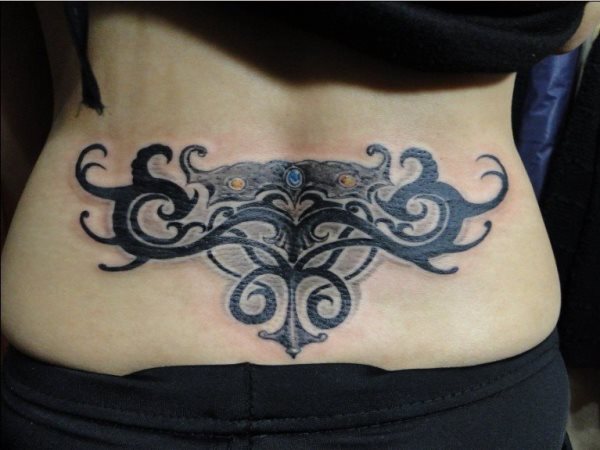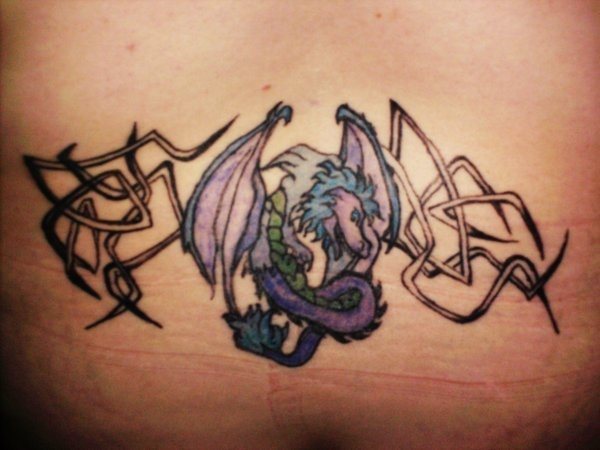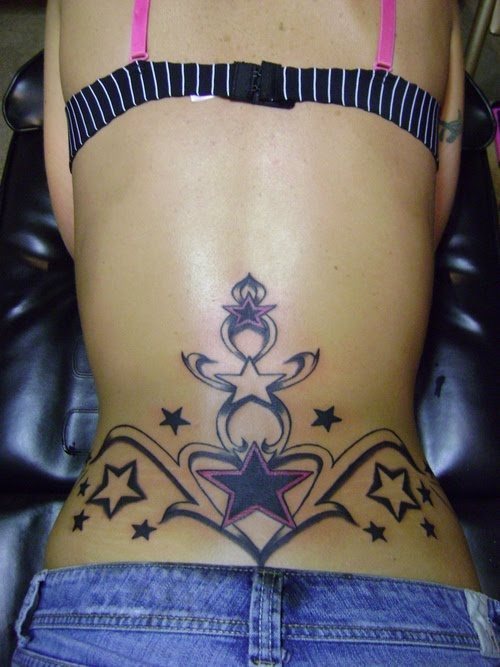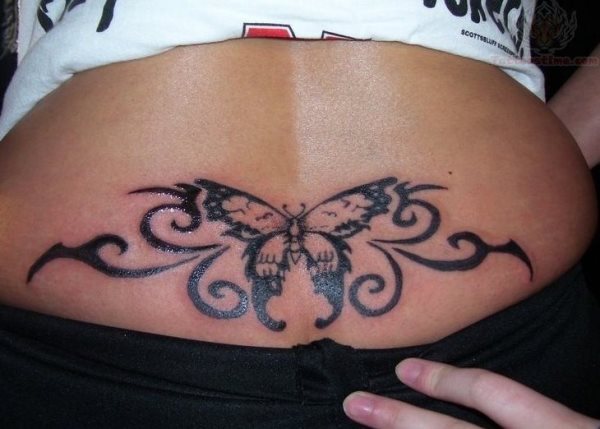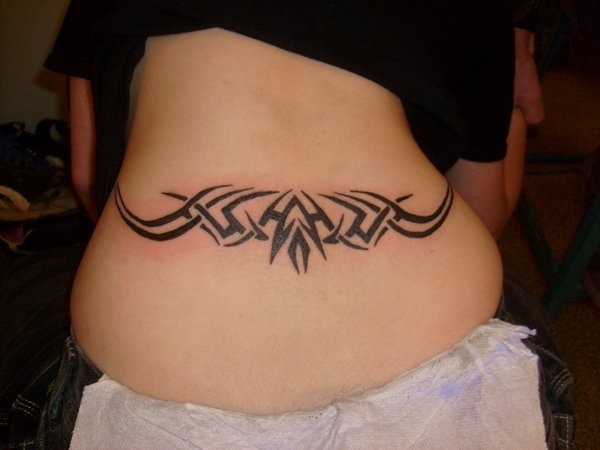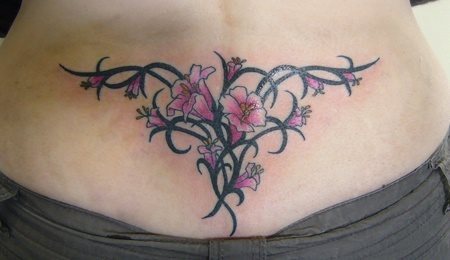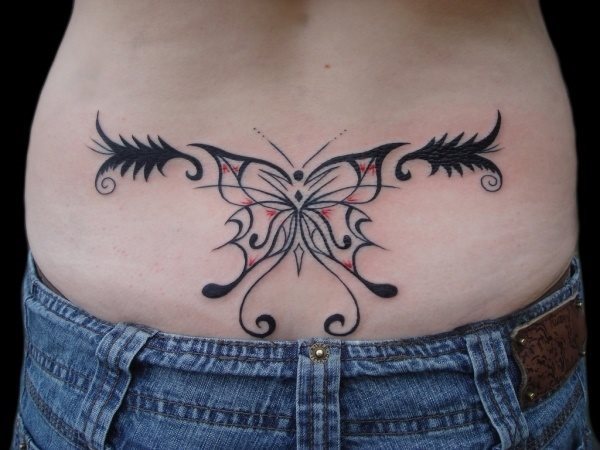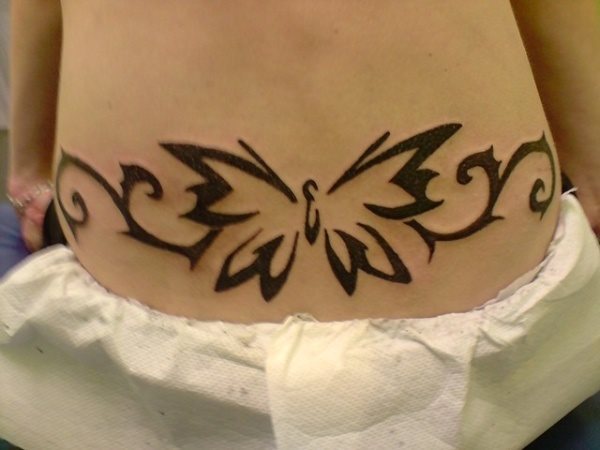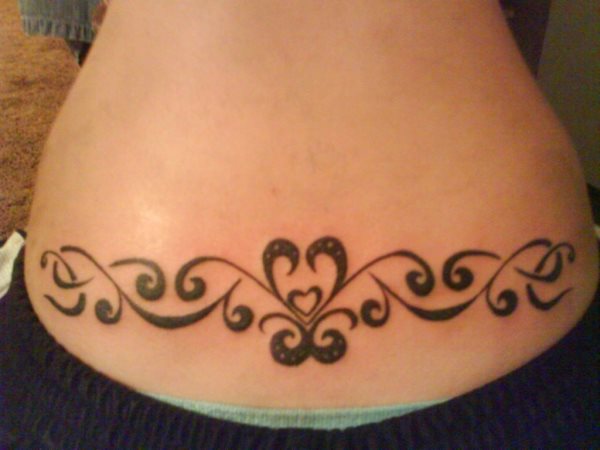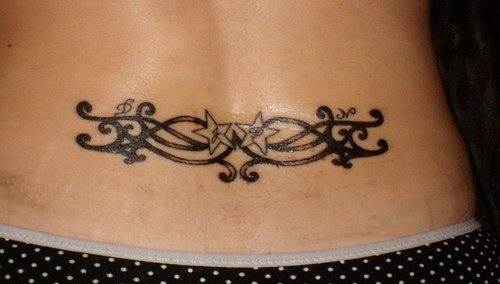 What does a girl think about these designs?
As a girl, this is one of the sections that I like to comment on the world of tattoos and I think there is no area more requested almost exclusively by girls than this. The lower back, that is, the lower back is one of the most chosen by girls to get tattoos and I can perfectly understand the reason for that. I find it a very sexy area, which is not visible during daily life and also the space is large enough to create large design. I find all advantages, playing with a tattoo in this area of ​​the body and choosing any design with which we feel identified seems like a great option.