"In the angle of your elbow / the cow and the bull fit. The sun fits, / the Moon fits, / your face is beautiful like no other. A western scene, / of fairies or love stories./ Tattoo the angle of the elbow / and you will rock a lot ". You've seen? That's how inspired we are today to talk to you, not about a specific topic, but about a place where everyone fits. The imagination goes a long way, even to get some seedy poem. In this "tatus" there are real artists who will make you do something really spectacular.
In color with sea waves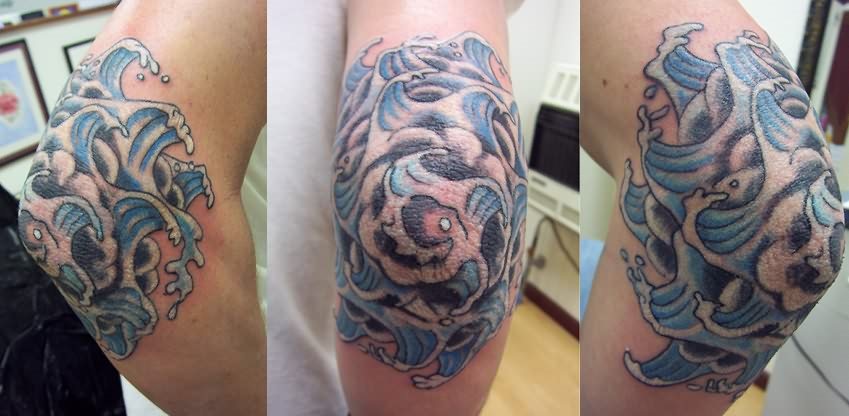 You will agree that the elbow is one of the ugliest parts of the human body. A piece of meat full of wrinkles that give wrinkles, that stretches or shrinks as it is inserted, that has needed more than one cure in childhood (for this reason, its ugliness is joined by scars that make it even more horrendous). Come on, the body is the perfect machine, but it has some "repellaje" points, protrusions and holes that it is better not to talk about …
And it turns out that, despite the ugliness, we do not have one elbow, but two. Of course, that has its advantages. How about, for example with double tattoos? Two stars, for example, one white and one black, or some other color. It is a most recurrent symbol, used throughout life in flags, logos and many other emblems. Is it so associated with successHence the expressions "to be a star of …", "to be born with a star" or even "to shine with your own light". Of course there is also its antithesis, like "born starry" … Don't worry too much, if that's your case. It is also that of most mortals. To illustrate the attraction they generate, we will tell you that Eva Longoria wears a small one on her wrist, that Rihanna wears a trail of them on her back, from her neck, and that Guti Hernández, former player of Real Madrid, the famous and successful club Spanish, he wears it on … his elbow! They are a success, as you can see.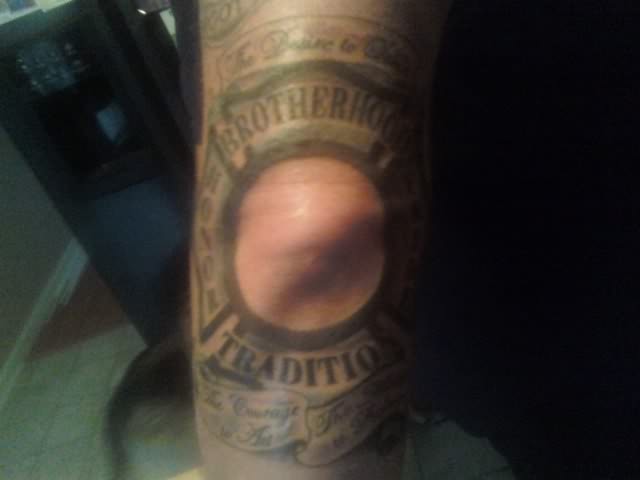 The outside of the elbow can also serve to establish the center point of a tattoo. It needs a good technique because it is now wrinkled, now it is stretched, but it occurs to us, for example, that it is the center of a spiral. At the time we told you about a well-known Celtic symbol, the Trisquel, which represented three spirals united around the same point, and that such number was due to the importance attributed to it, among other ideas, by those of the elements main things to consider in life: spirit, conscience and body.
There are many elements, yes, but, in recent times, something has been attracting a lot of attention that, incidentally, makes us fall in love completely: the Maori motif bracelet. The Maori tribe is New Zealand, they came to Polynesia, it is said, between 800 and 1300 after Christ. Its symbols represent a whole catalog of elections. He Tiki, for example, it represents the first man, who owes his origin to (here we have them again) the stars. It could be linked (there is controversy among anthropologists) to fertility, love or good luck. We also find the Koru, a spiral similar to the Celtic (also again) to which a similar meaning is attributed, since it is associated with the idea of ​​evolution. Another example is the Pikorua, the turn, representing, precisely, the many that life has. Or not, because if you consider your life stable (in terms of relationships, in terms of work), then your Pikorua will have fewer knots. And your tattoo too.
Furthermore, it so happens that Maori culture places maximum importance on tattoos, whose art is called Ta Moko, and has to do with presents that the gods make.
Cool, right? As we said at the beginning, you will be cooler with one. Dare yourself!
We started our gallery with something strong, intense and creepy. Here we can see the image of a skull on the elbow of this person. The rounded shape of the elbow fits perfectly with the shape of this design, resulting in a good result.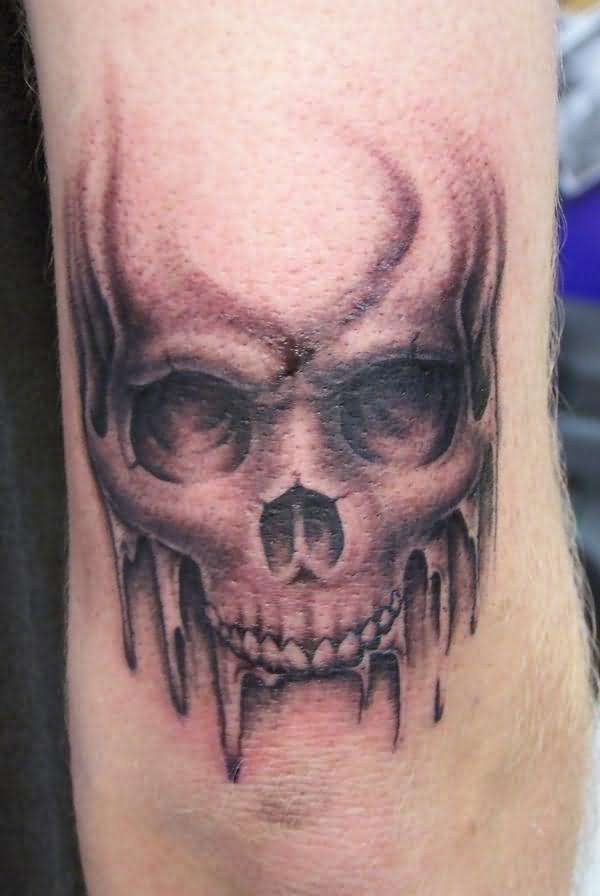 We continue with this original color tattoo of a crab with the background of a flag or a pattern. The coloring of this drawing is great and very colorful.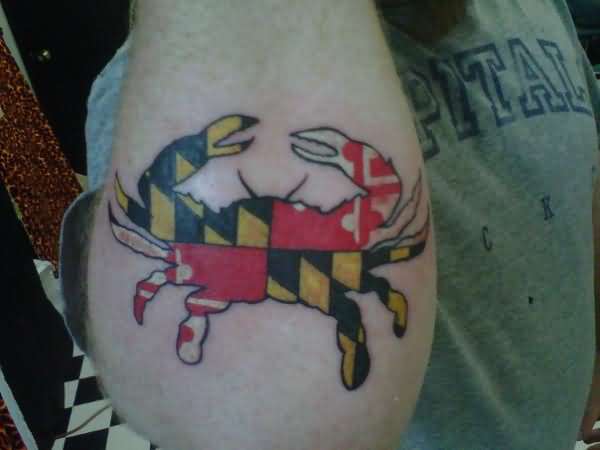 This boy proudly shows us his wonderful tattoo of what presumably appears to be acronyms or symbols made in a deep black color and that occupy from the elbow to the middle of the forearm of this person.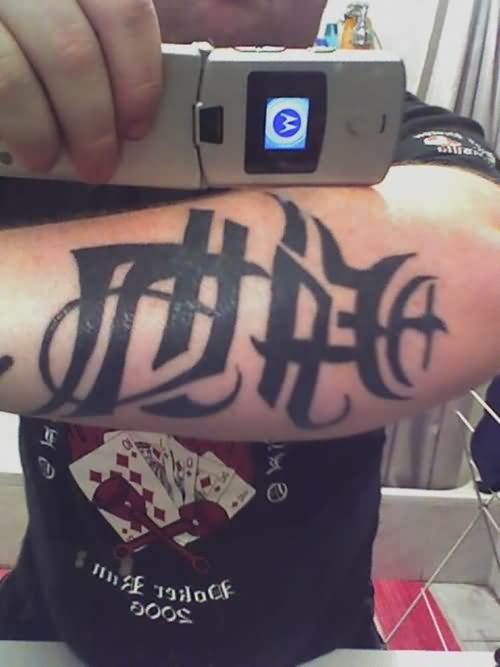 In this case we can see a nice tattoo of a brightly colored star that occupies the entire elbow of this person. This striking design looks great and fits great in this area of ​​the body.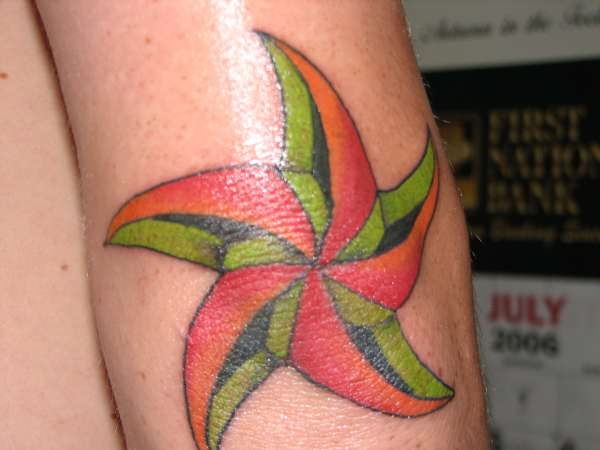 Here we can see this original tattoo on the elbow of this boy that represents a map of the globe surrounded by a clock. The design is elaborated with numerous details in colors intense and that contrast in a great way between them.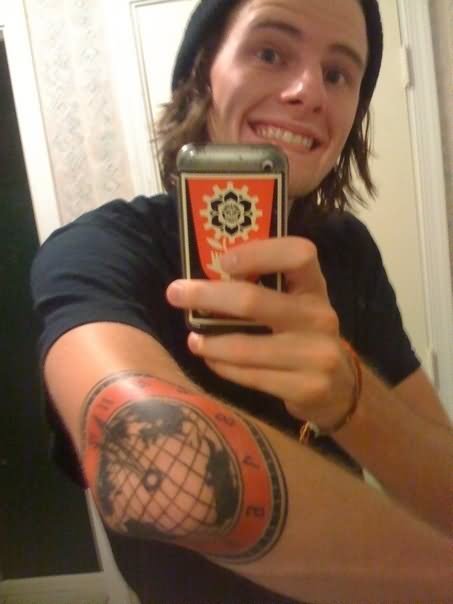 This guy has chosen a hand grenade as the protagonist for his elbow tattoo. The pomegranate is made using dark and grayish tones, with a great absence of color.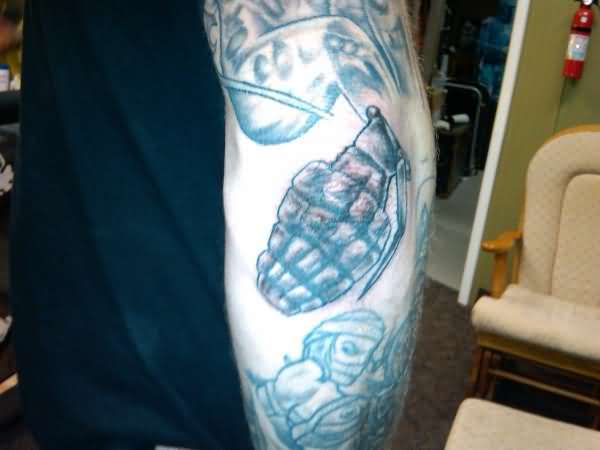 Beautiful tattoo on the elbow of a horseshoe and flowers in very beautiful and intense colors, which contrast perfectly with the dark and gray tones of the horseshoe.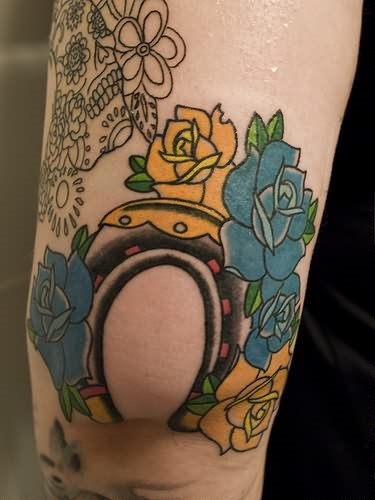 In this elbow you can see what appears to be the silhouette of a dry leaf made with black ink. The shape suits the elbow very well, but there is little more to say about it.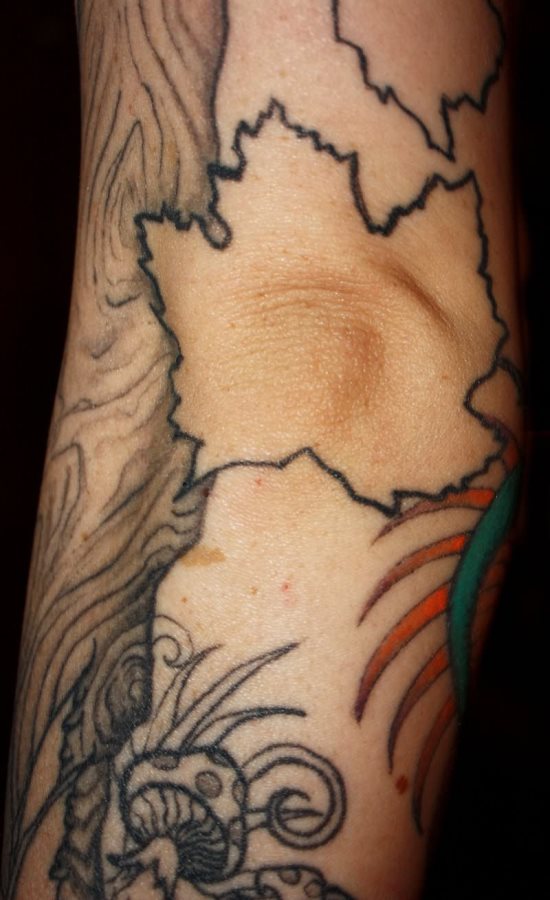 We continue with this beautiful tattoo on the elbow of a beautiful lotus flower in bright colors. I like the mix of colors that have been used here, as they combine wonderfully with each other.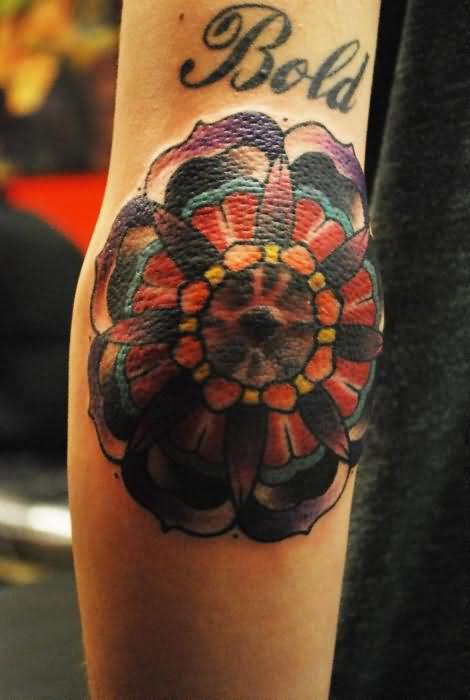 This person has opted for a spider web design for his elbow tattoo. The spider web is made using black ink and bluish tones, and its shape looks great on this area of ​​the body.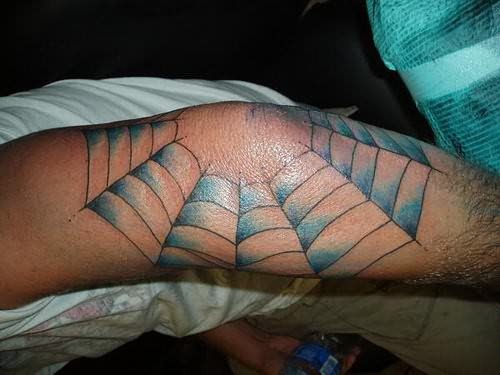 This beautiful tattoo on the elbow features a kneeling angel, whose outstretched wings surround the elbow, reaching the triceps area. The angel has a sad pose as if he were a prisoner, and it is made only with black ink, gray tones and various shading.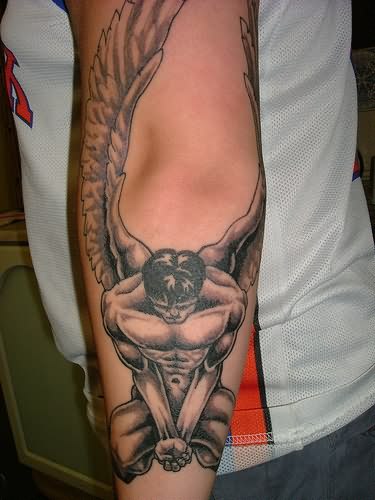 In this case we have a beautiful and colorful tattoo on the elbow made up of the profile of a beautiful woman's face. The design is made using various very vivid and varied colors, with wonderful results.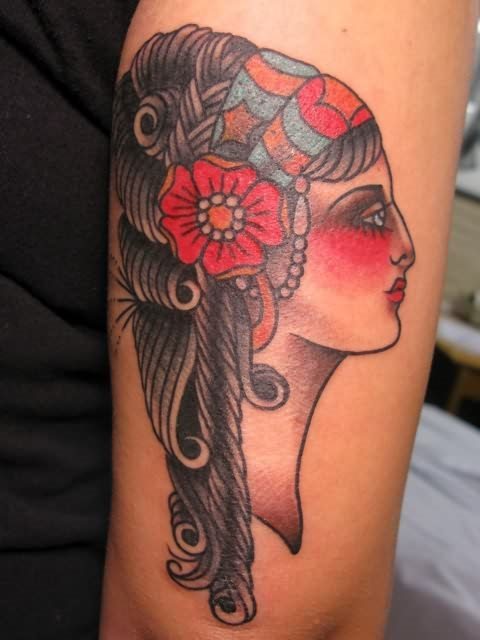 Fun tattoo on the arm covering the skin in bright colors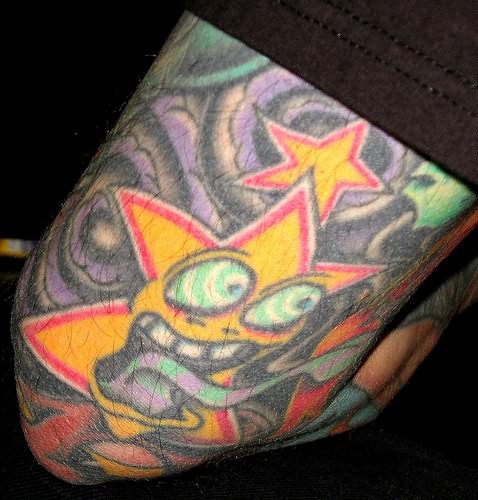 Original tattoo with musical notes around the elbow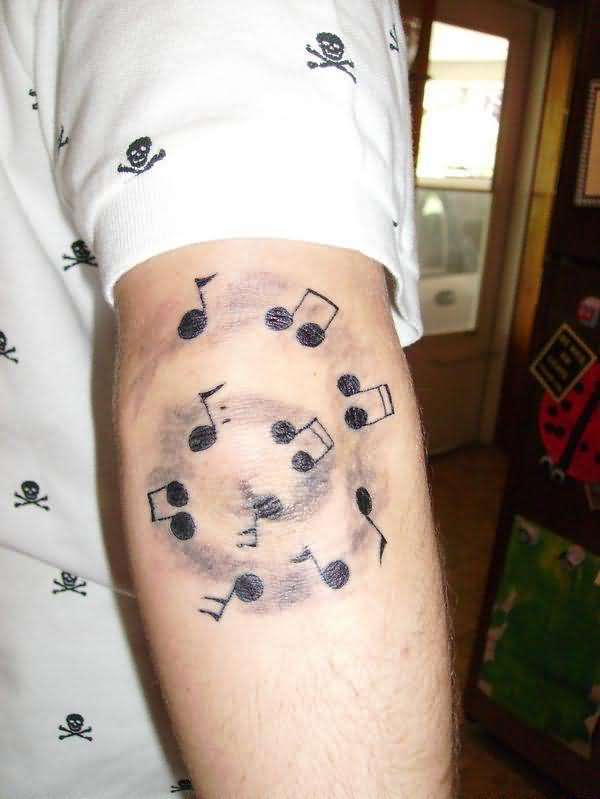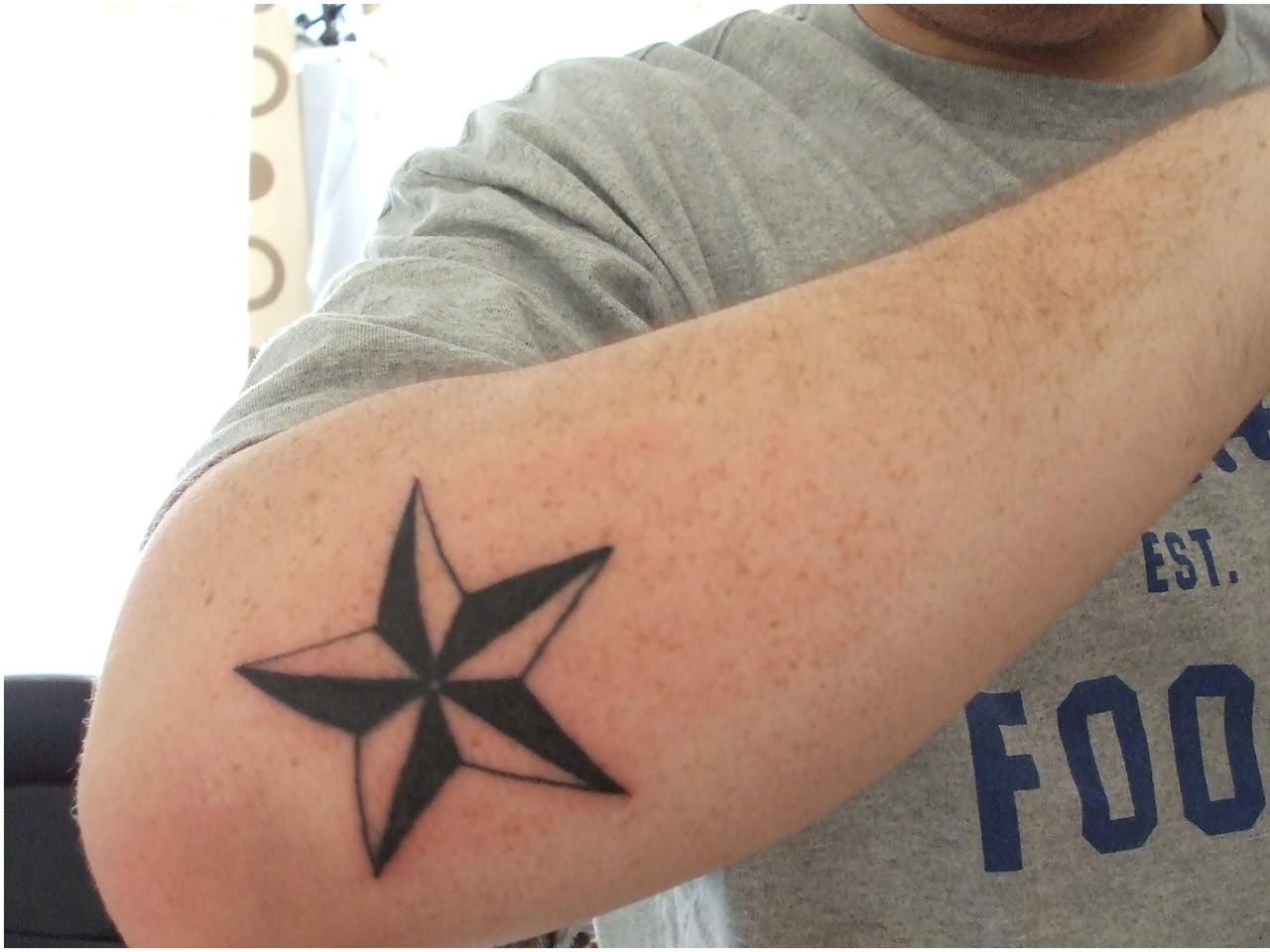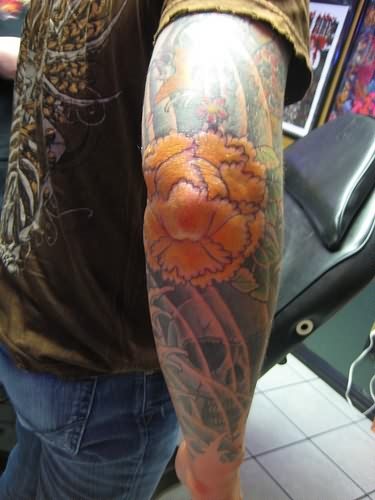 Small tattoo on the elbow of a dagger. So far, it is the smallest tattoo we have seen in this collection.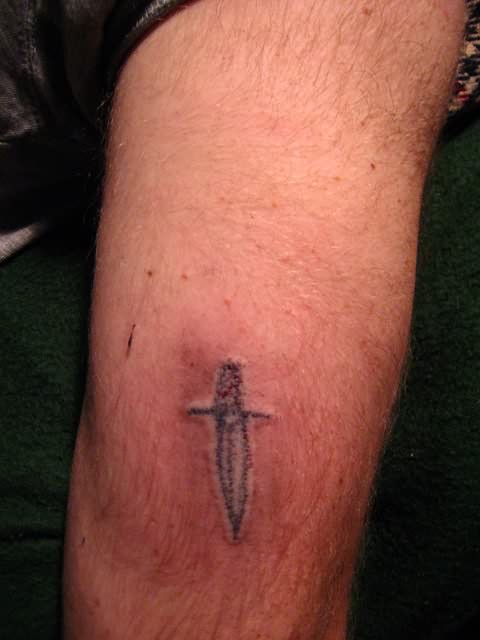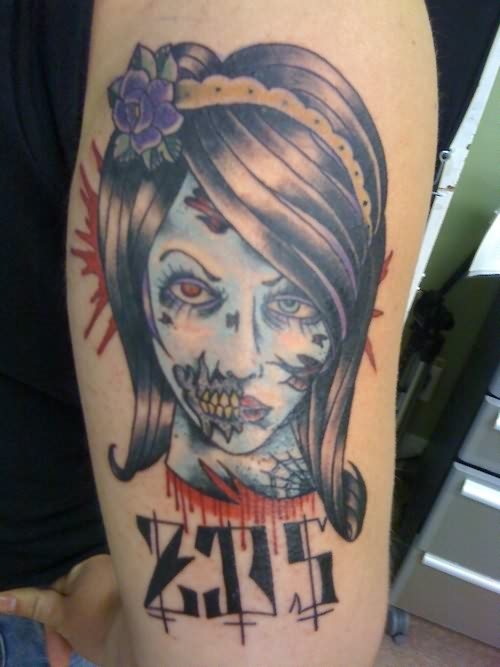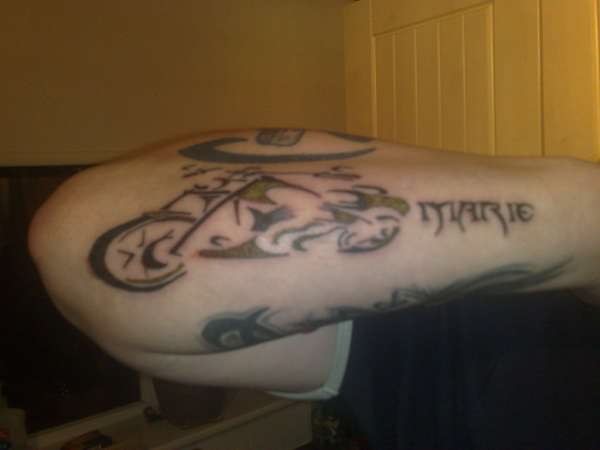 Colorful elbow tattoo with a star and shading around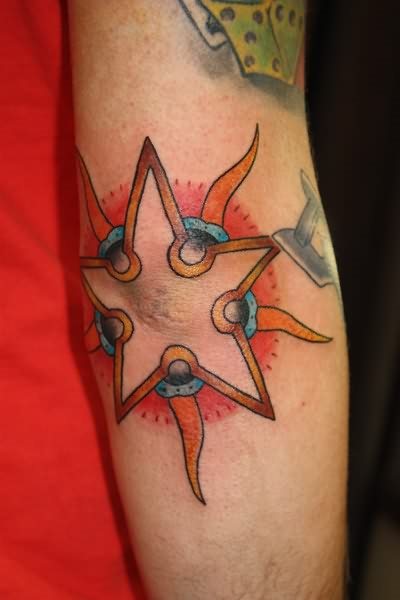 Amazing elbow tattoo with shading in pretty colors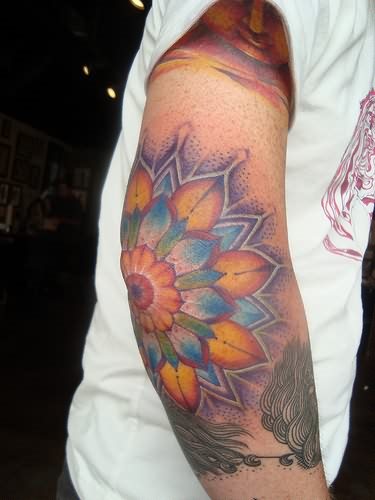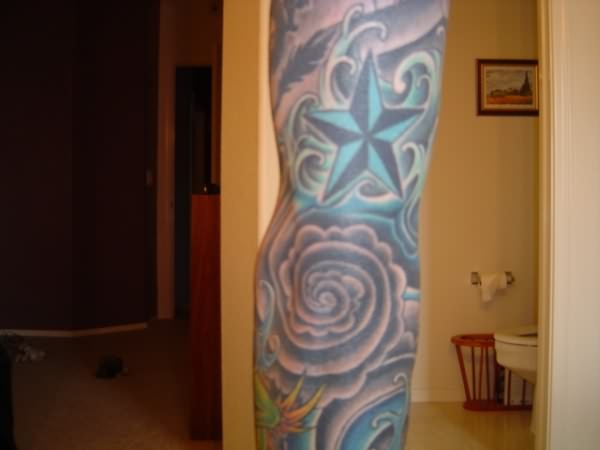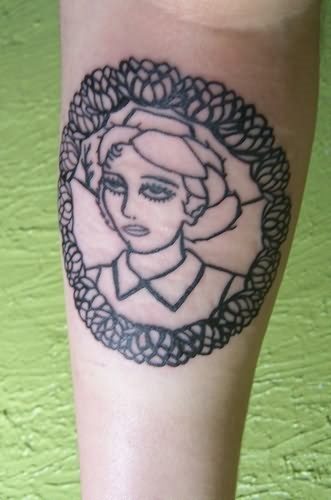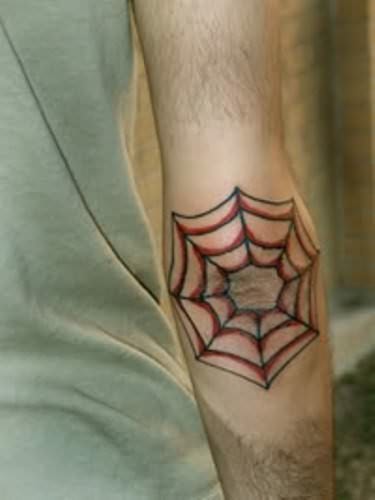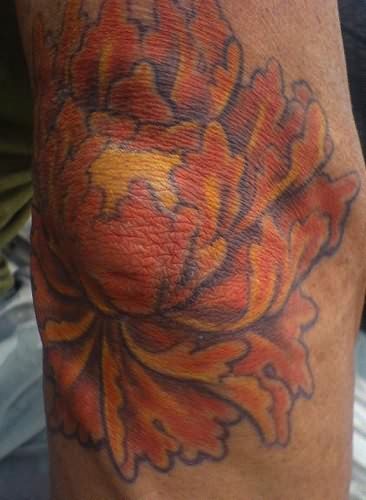 Tattoo on the elbow of a skull surrounded by flowers on all sides.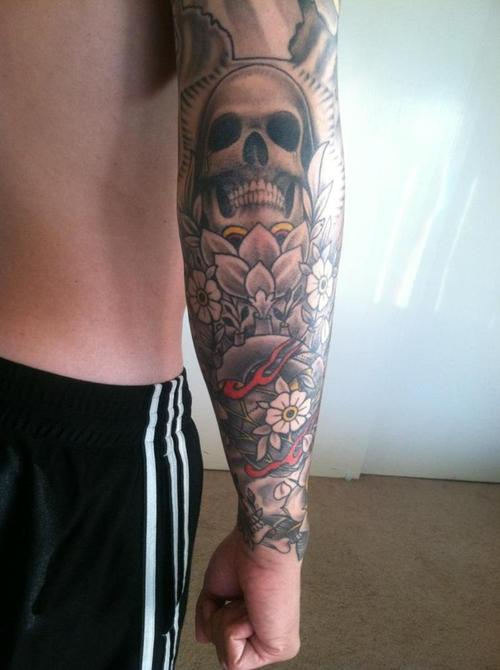 Black and white on the elbow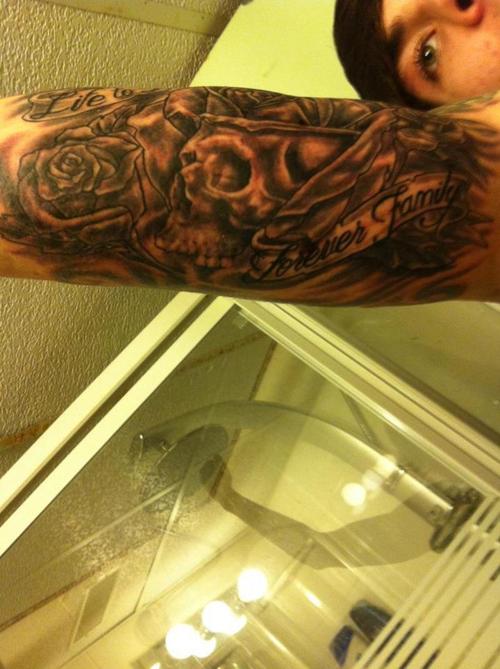 On the elbow of a skull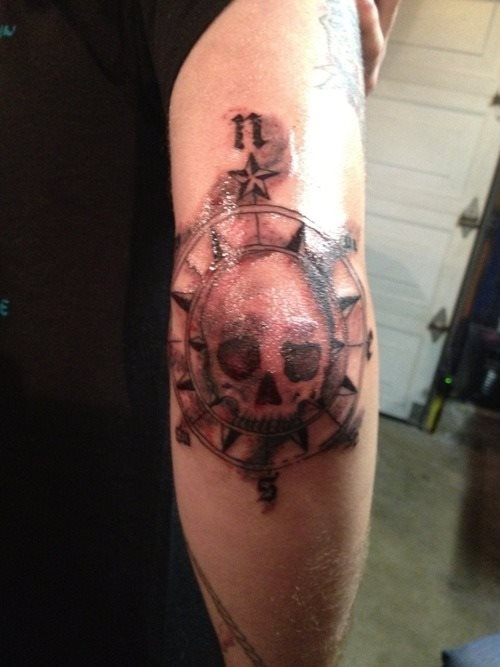 Tattoo of a deck of cards, dice and other motifs.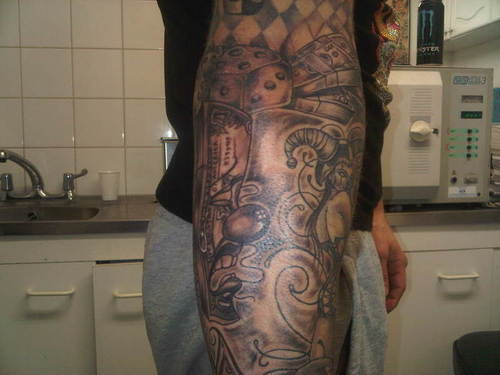 These tattoos that this man has belong to the Gothic style and I particularly like the final result when we group them all together.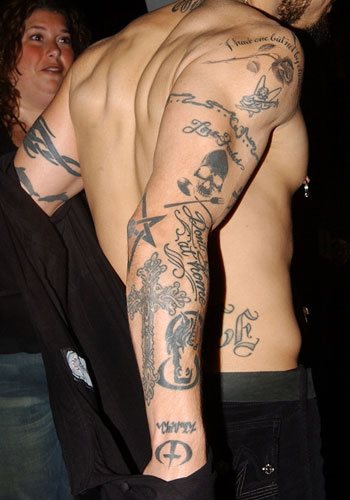 Skull that is half human and half skeleton on the elbow and arm.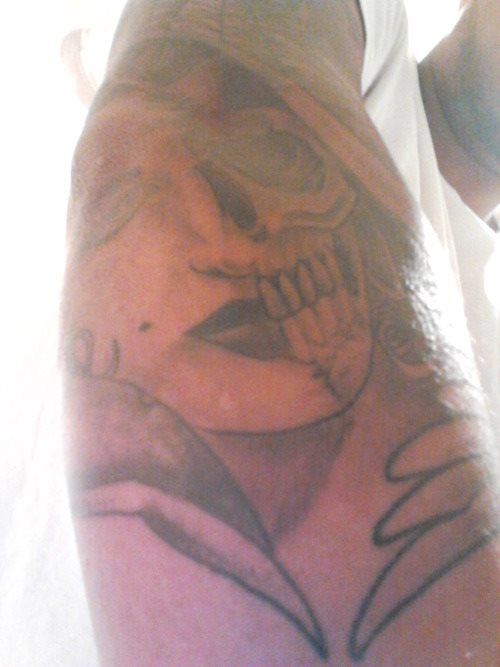 Cobweb with the number 17 in the center and a roulette wheel at the top.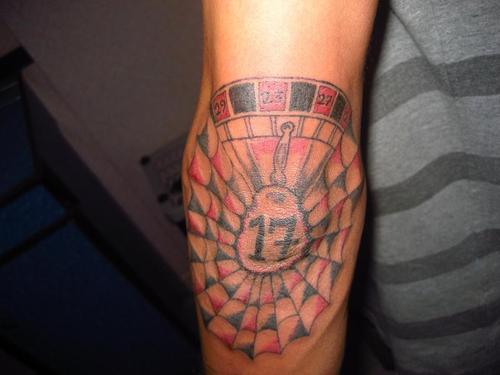 Tattoo of a blue sun.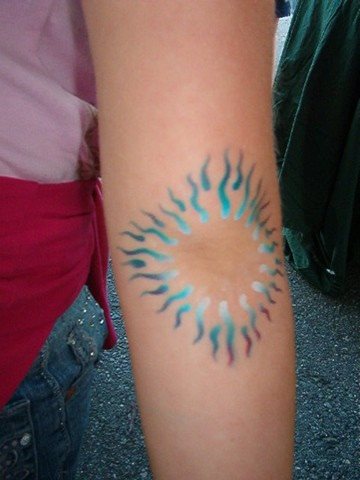 Crucifix on the elbow.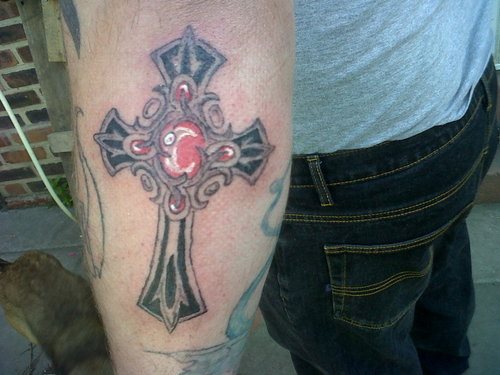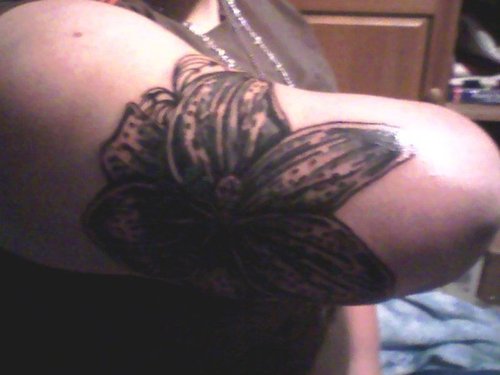 On the whole elbow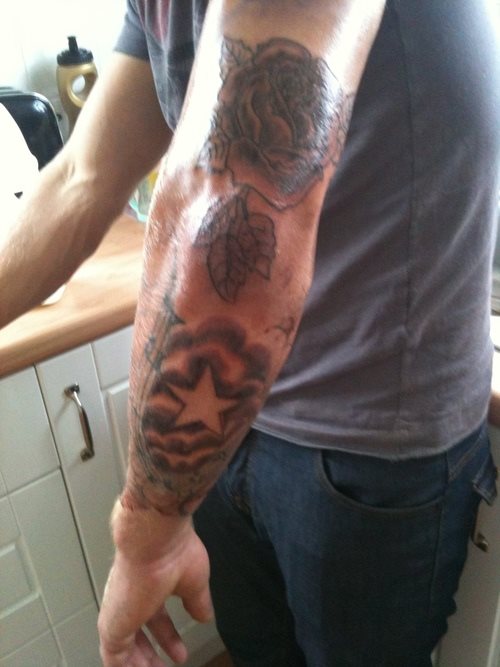 Tribal on the elbow. It has been a long time since no one has tattooed a tribal on their body.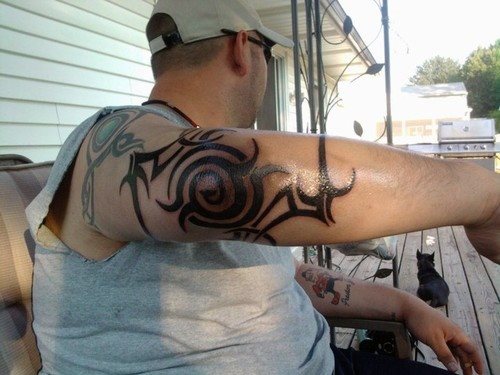 Spider web on the elbow. We have already seen many in this part of the body. I would venture to say that they are the most popular designs.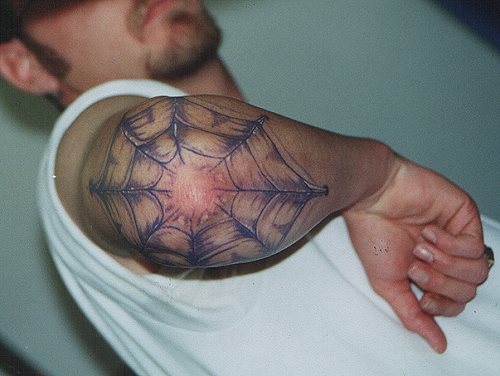 He has several tattoos on his arm but the one that matters to us is the dream catcher on his elbow.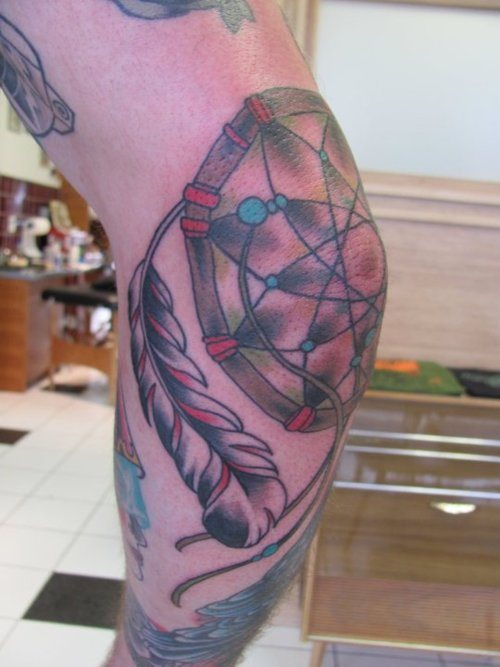 Flowers and with a deer at the bottom.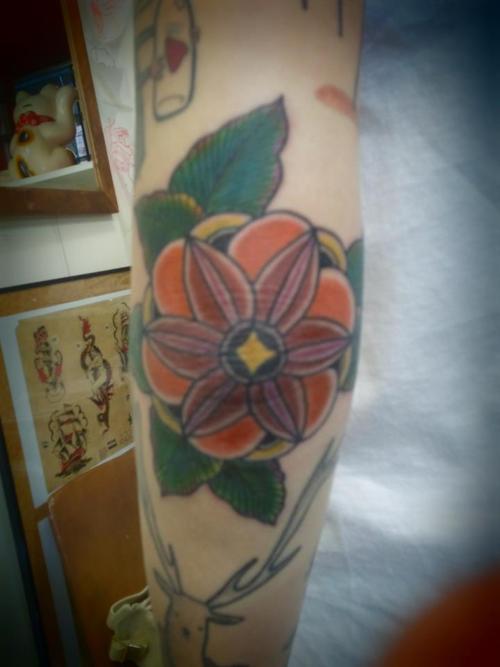 Snake next to some flowers and a great sword that is piercing a rose.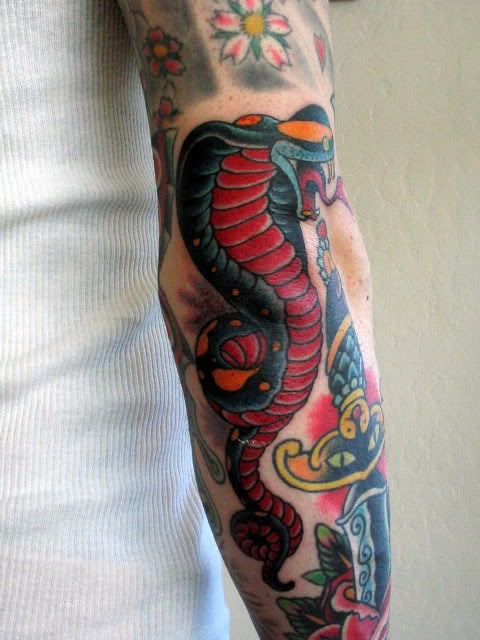 Elbow and arm complete with a multitude of designs such as flowers, a fish, clouds and others that are not seen in this image. Definitely an Old School design.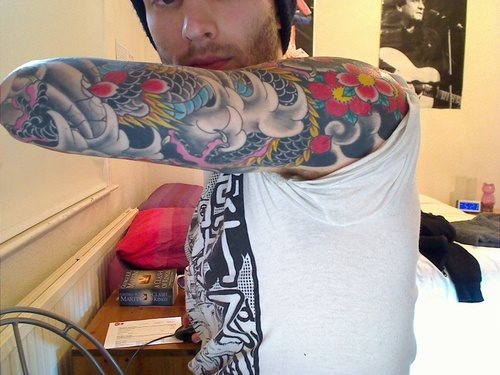 Others Cobweb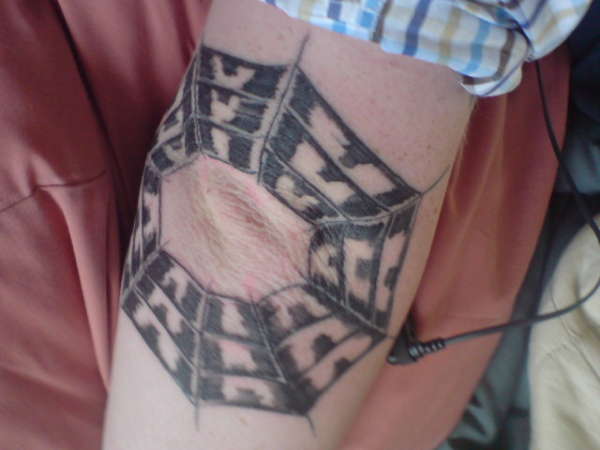 A pink cobweb whose center coincides with the elbow bone.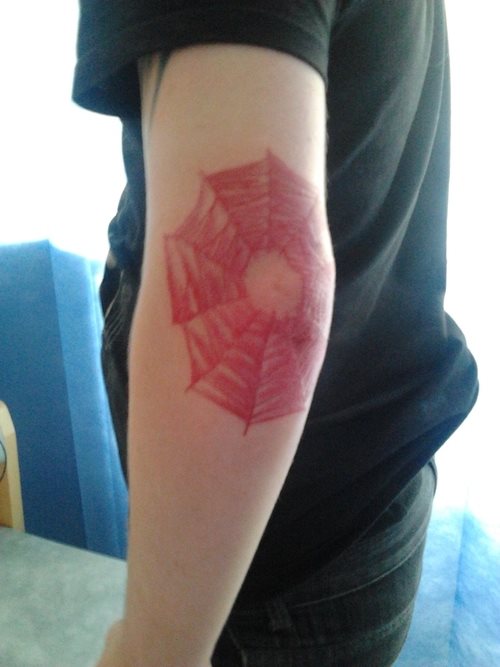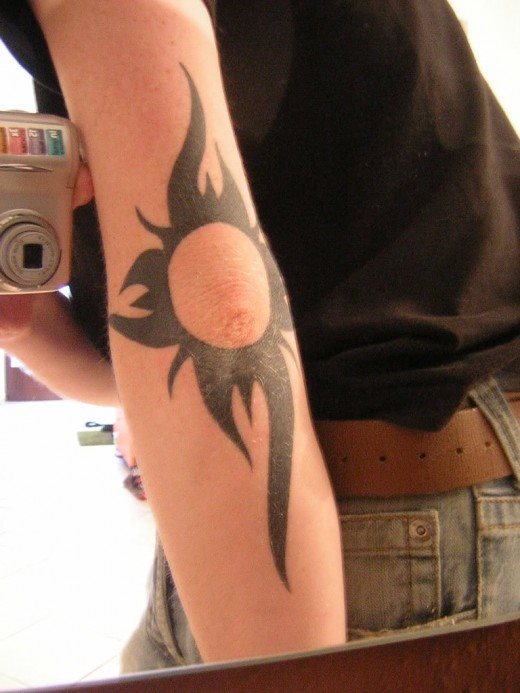 Another where we can see a symbol in the center, surrounded by other small symbols around it.