Let's go now with a collection of different types and sizes of tattoos on the ribs.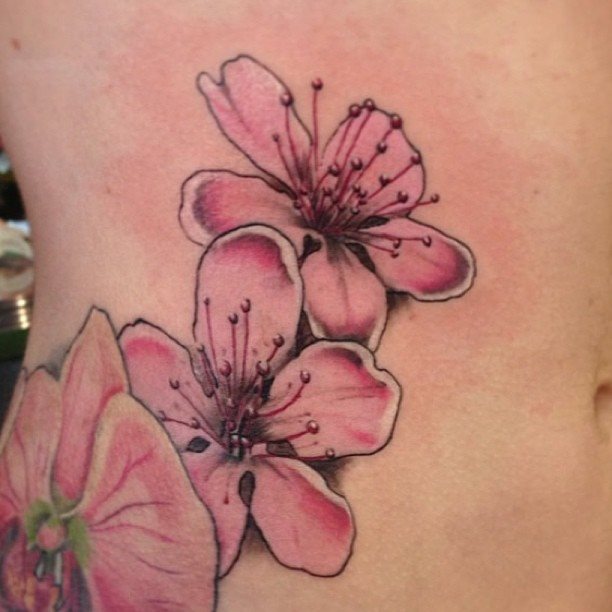 Nice and colorful flowers.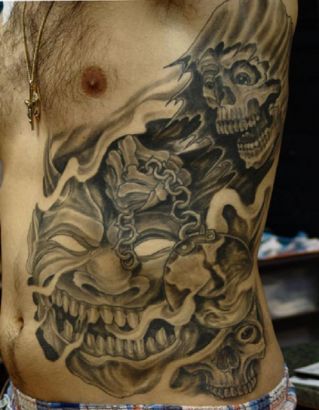 Tattoo that covers the entire side with a devilish scene in which we can distinguish a skull among other elements.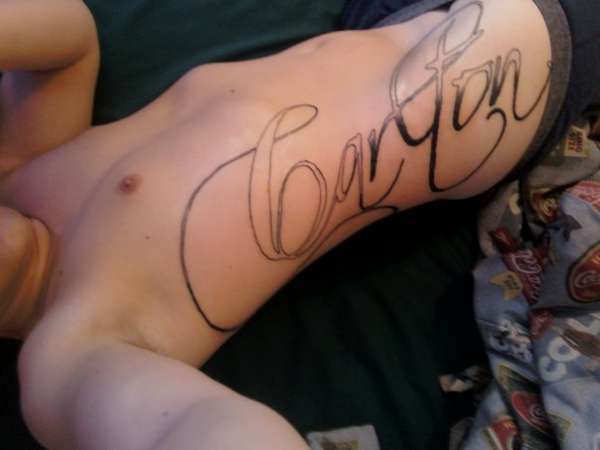 The name of a person.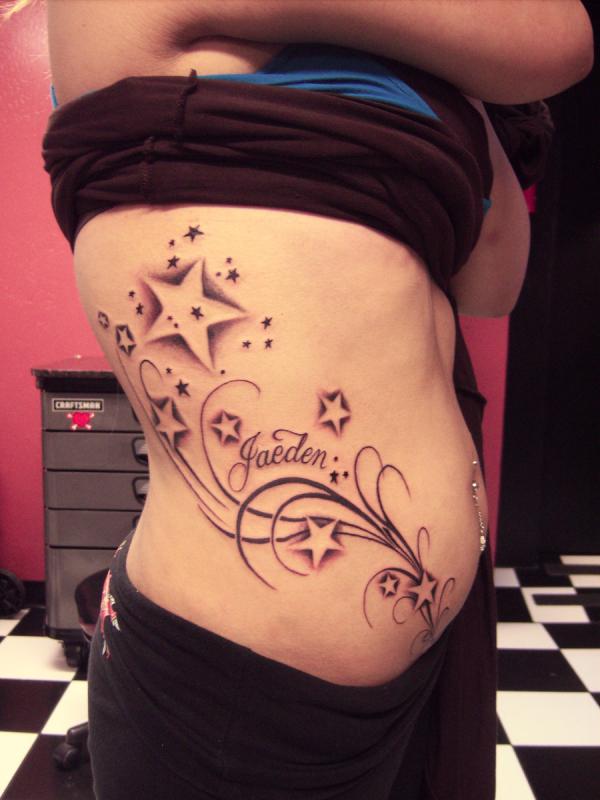 Stars with a person's name.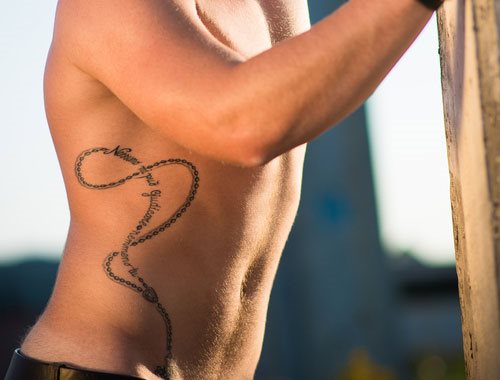 Rosario on the side of this boy, between the accounts we can distinguish a phrase.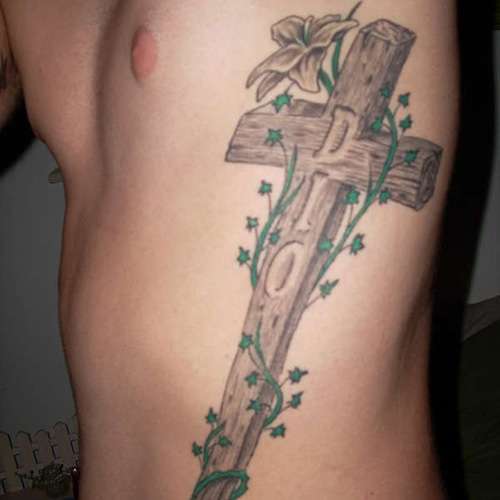 Large cross surrounded by a vine.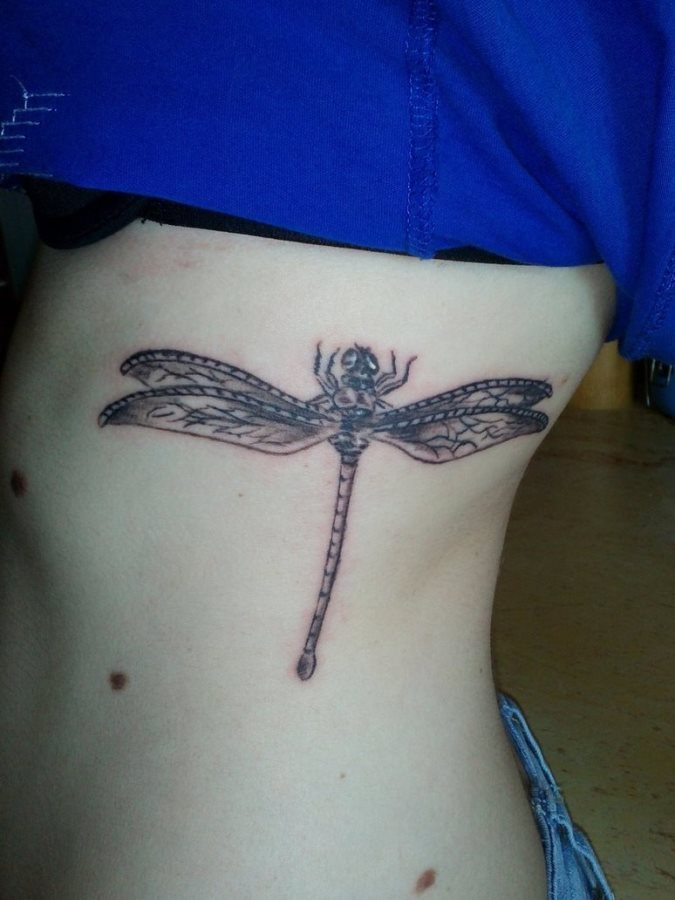 Dragonfly with large wings.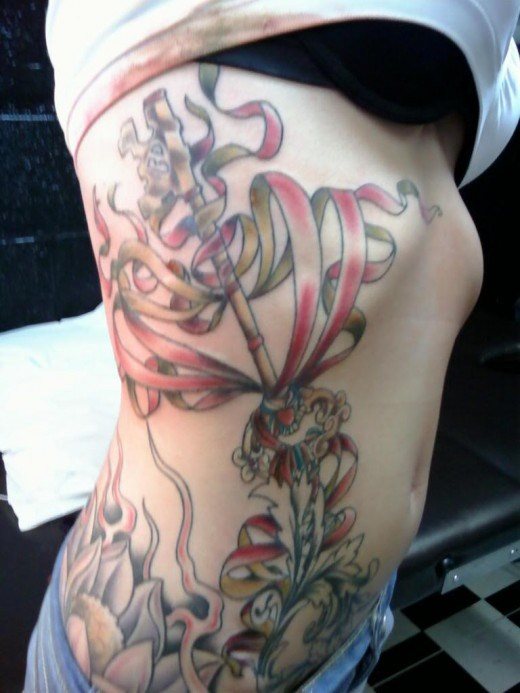 Strange tattoo in which you can see a large key surrounded by other elements made in ink of different colors.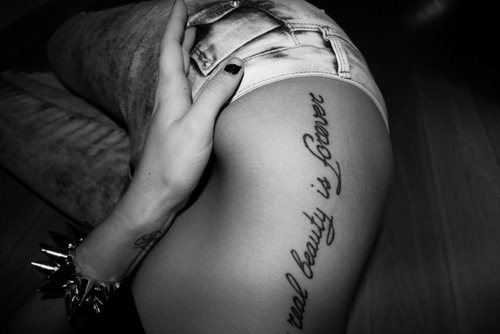 Vertical phrase. Real beauty is forever.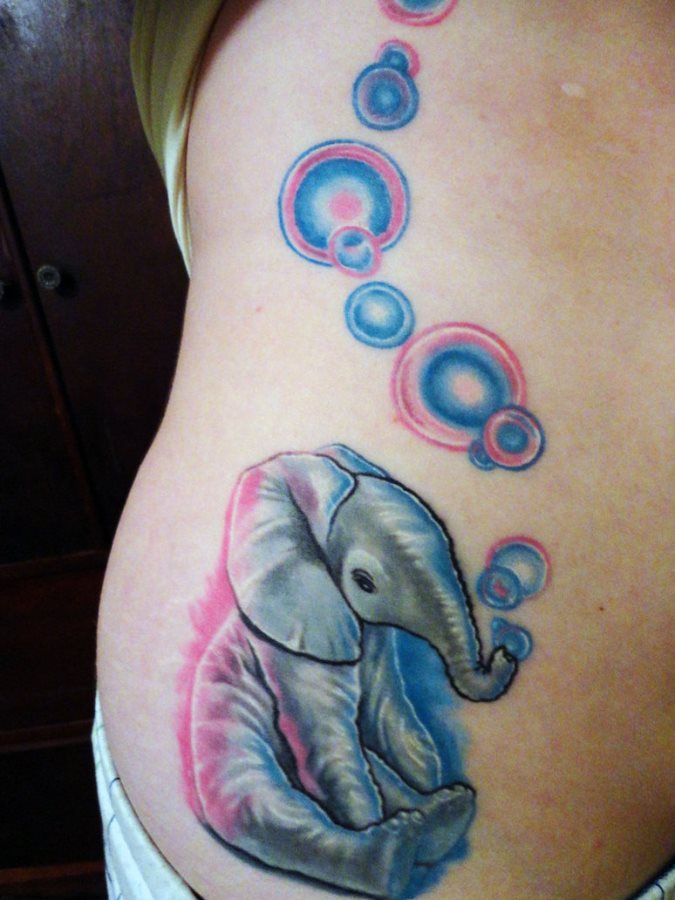 Funny picture of an elephant with bubbles coming out of its trunk.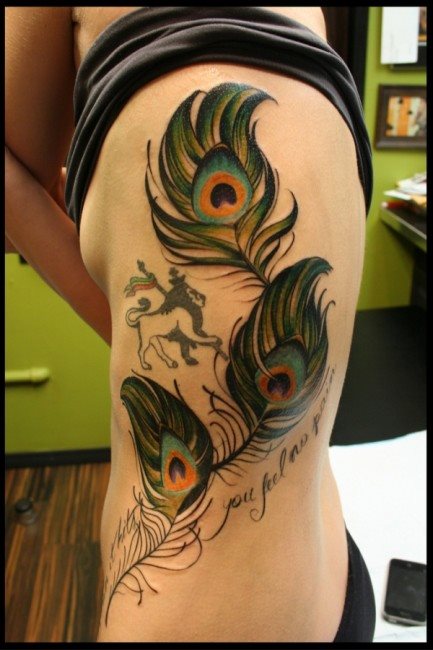 Peacock feathers next to a lion and a message on the side of this girl.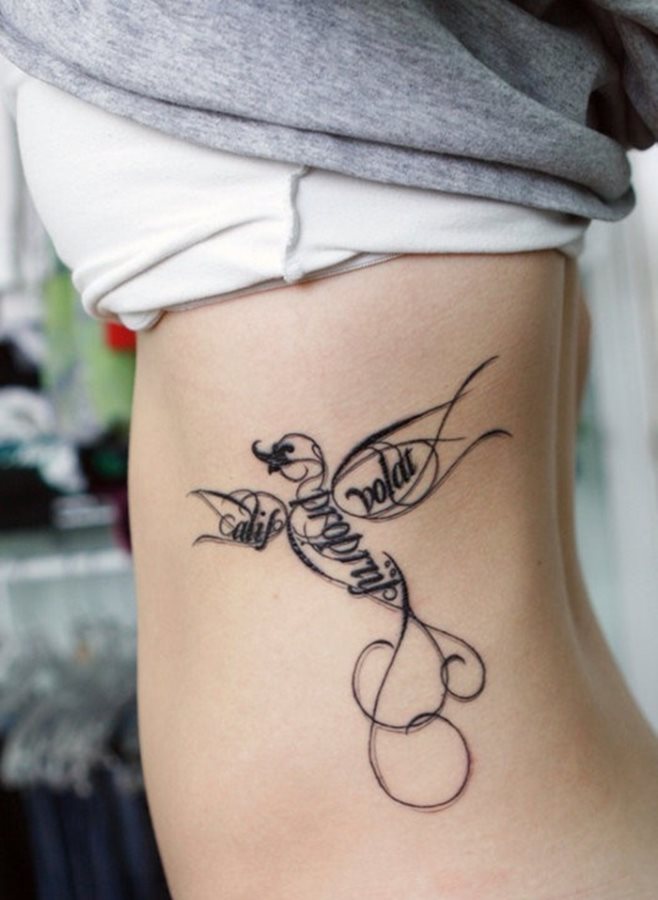 Nice design forming a bird.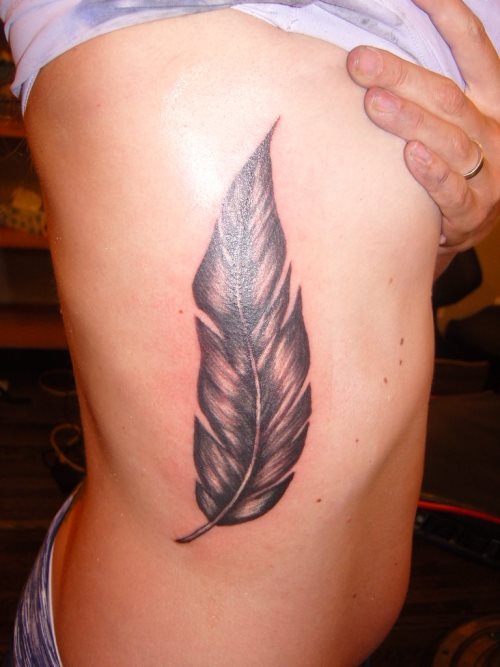 Great tattoo of a feather. A very simple but beautiful design.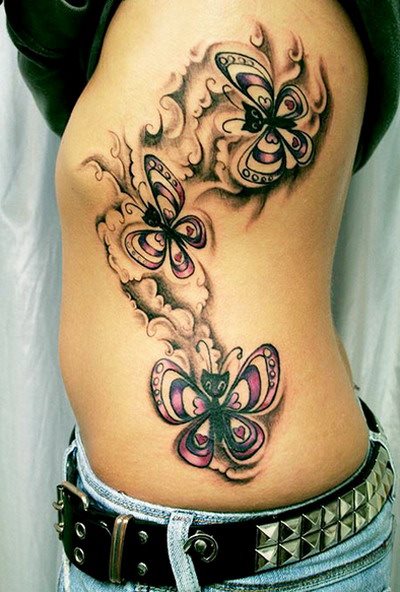 Funny butterflies.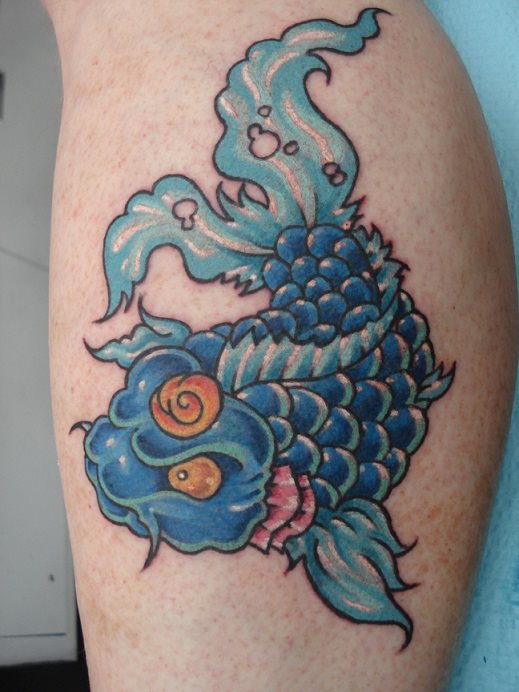 Tattoo of a colorful fish.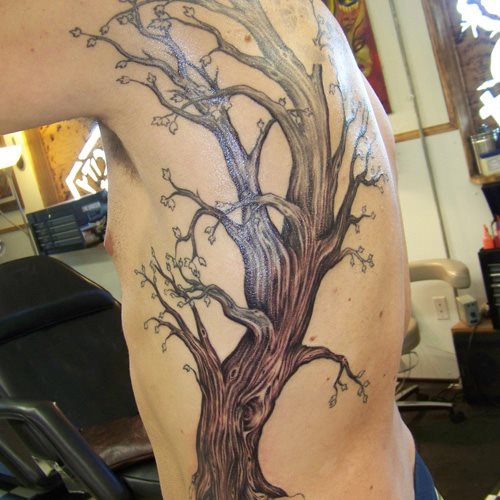 Nice design of a large tree that covers the entire side.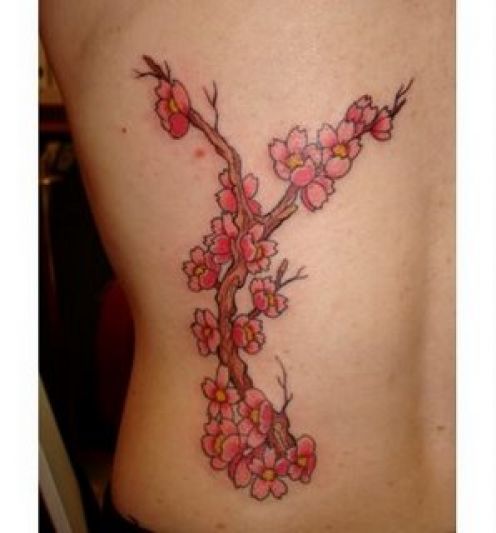 Branch full of the pretty cherry blossoms.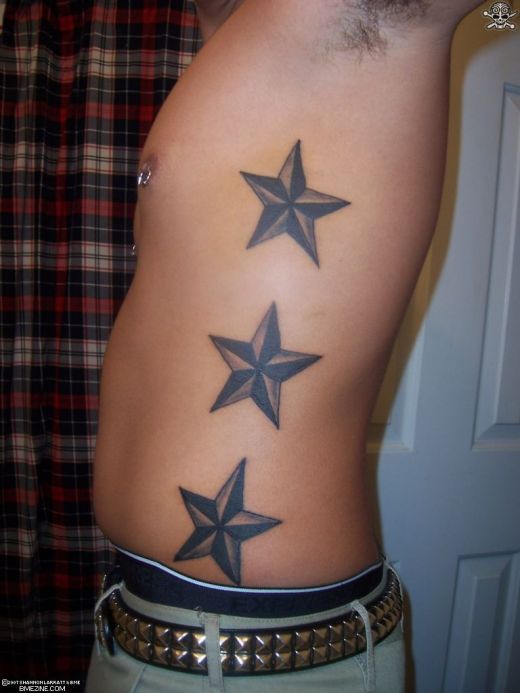 3 stars vertically along this boy's side.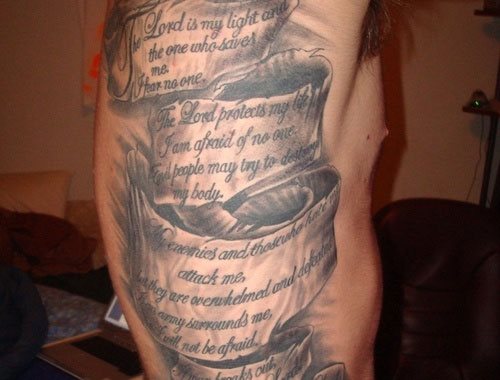 Old parchment with a message inside.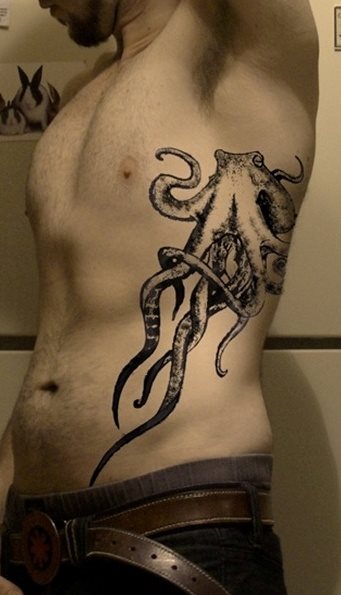 Tattoo of a great octopus that this boy is wearing.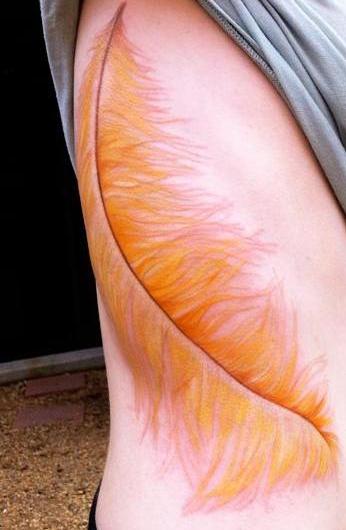 Nice design of a colorful feather in shades of orange.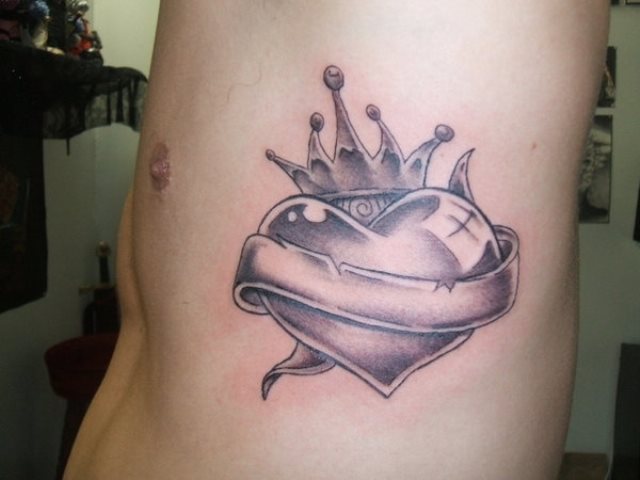 Big heart with crown.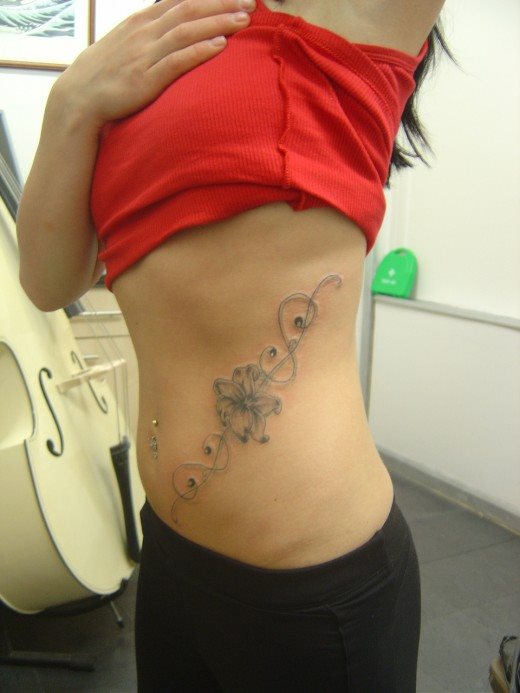 This girl is wearing a small flower with long lines.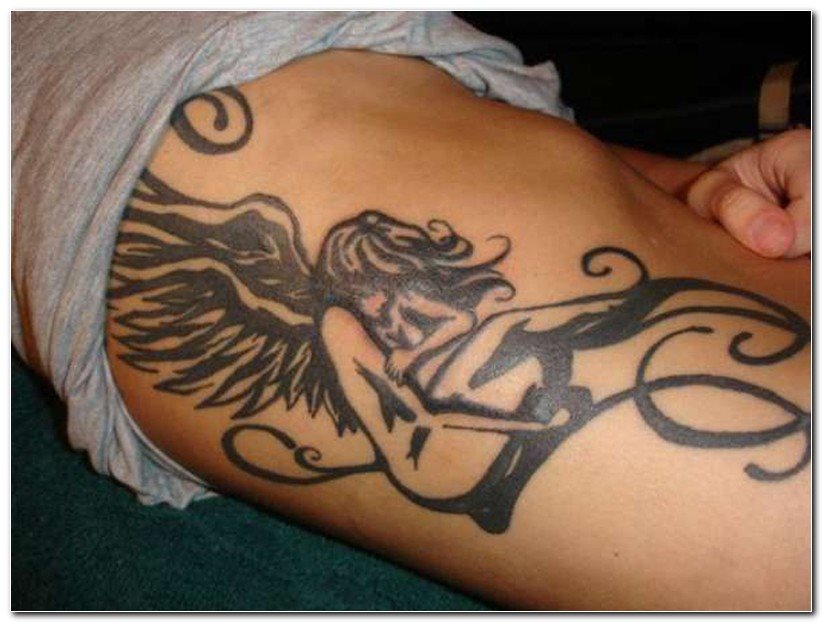 Very nice design of a fairy with big wings.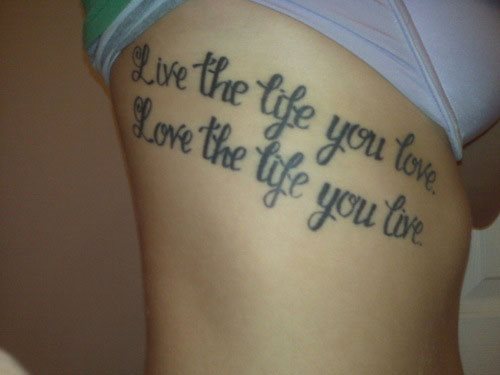 Nice phrase in English. The message of the phrase is very beautiful: Live the life you love, love the life you live.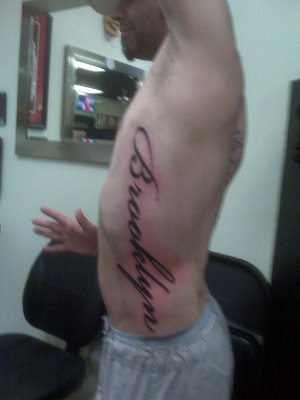 This guy has tattooed the word "Brooklyn" in large size.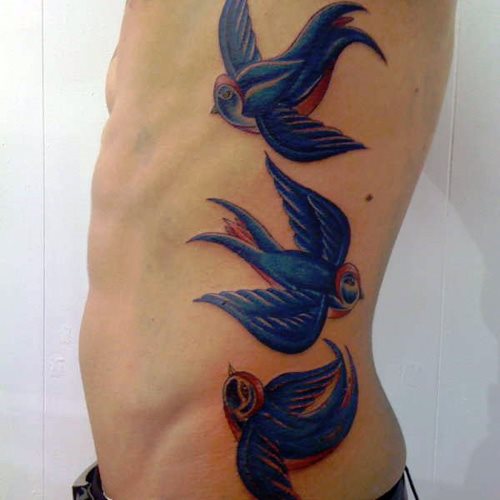 Colorful and big birds.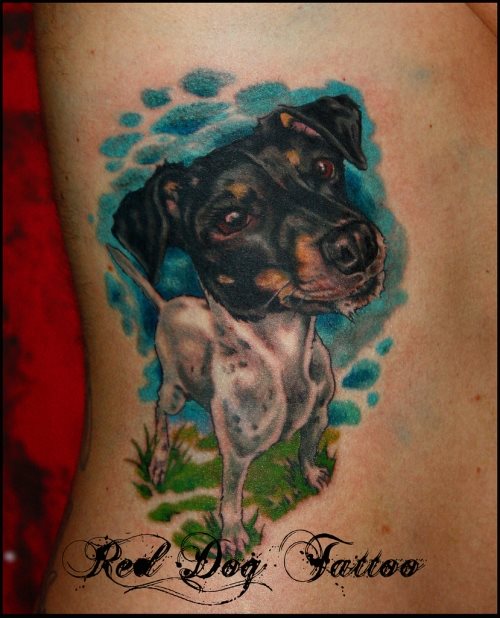 A dog in colored ink.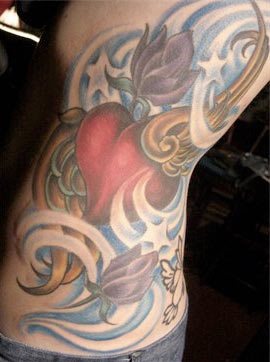 Nice motif of a winged heart and other decorations.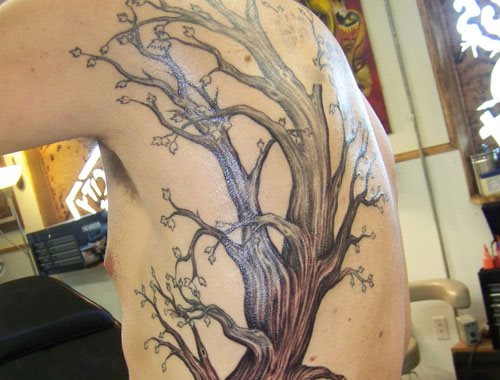 We have already seen a design very similar to this before.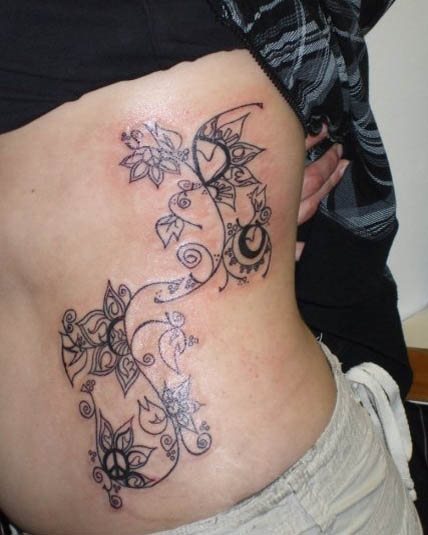 Nice creeper.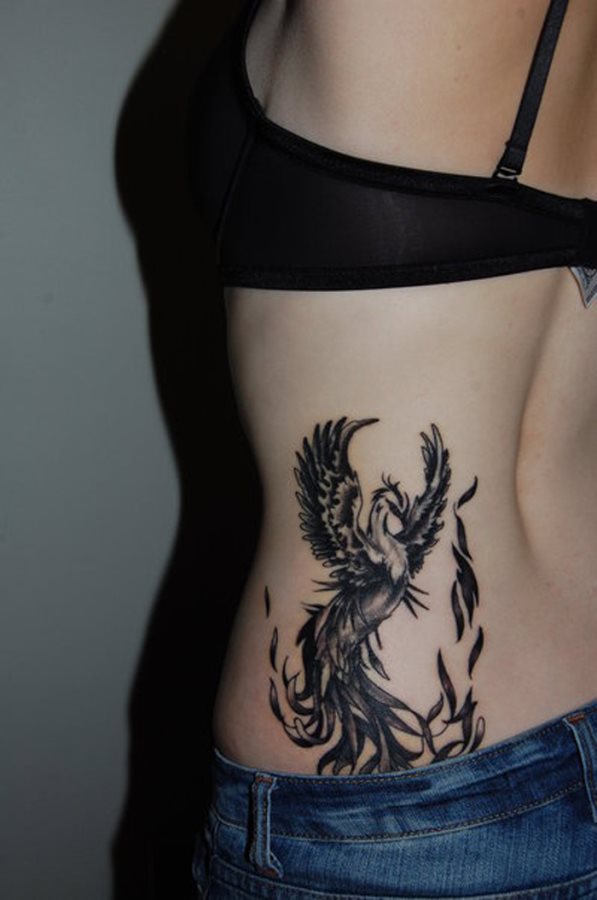 Impressive swan that this girl has on her side.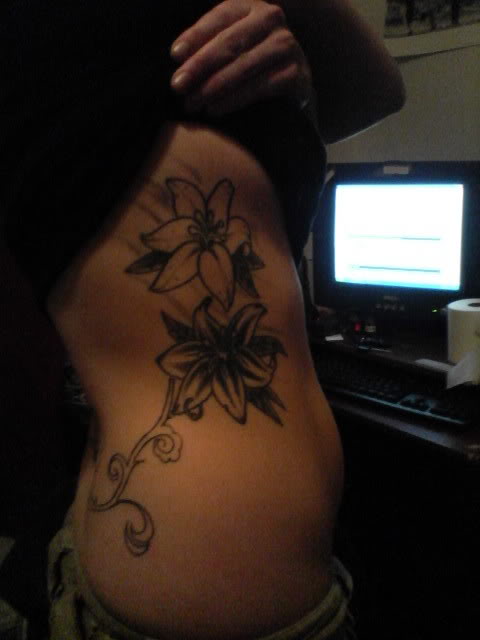 Large flowers cover this girl's side.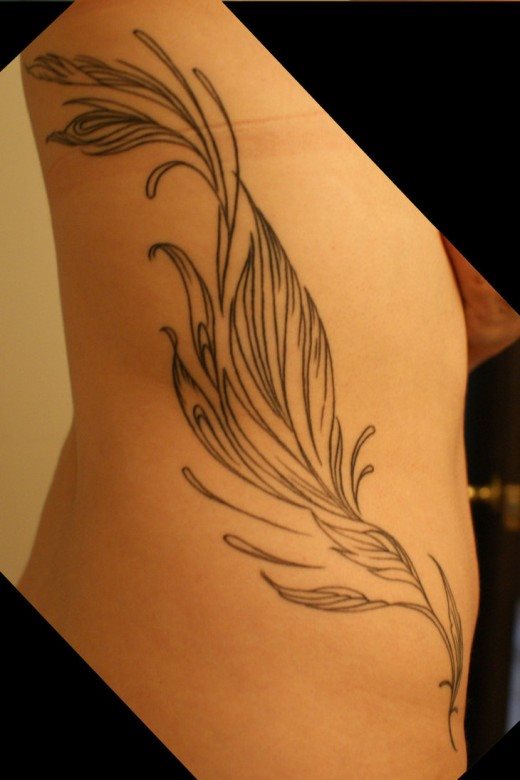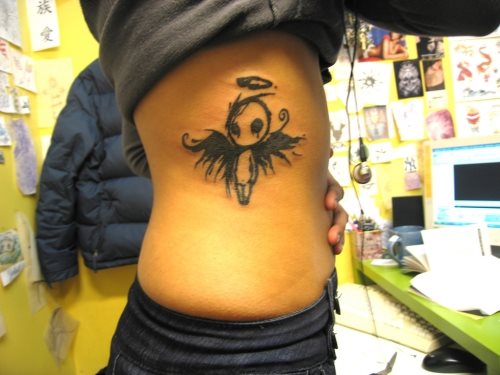 Funny design of a little angel that seems to be sad.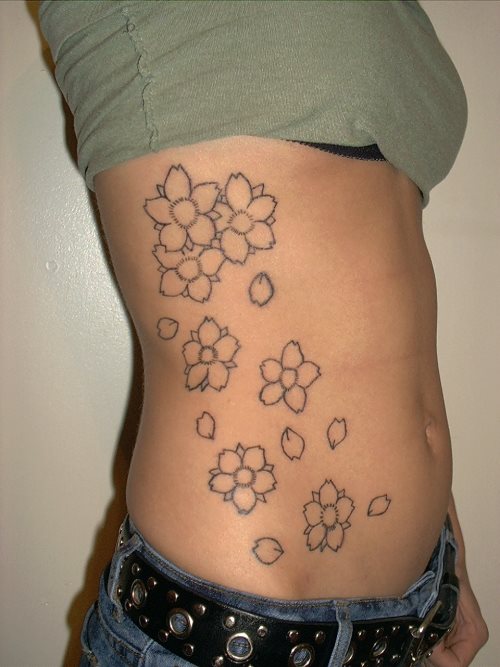 More cherry tree blossoms, in this case just drawn the outline. But they still look very nice in tattoos.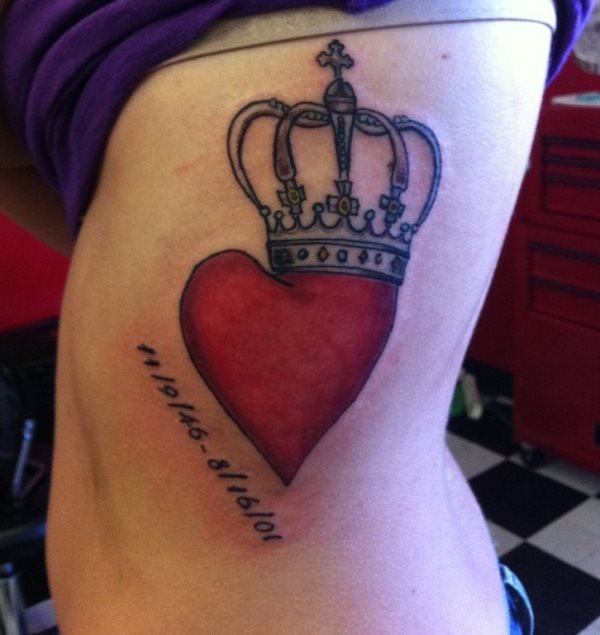 Crowned heart and a date.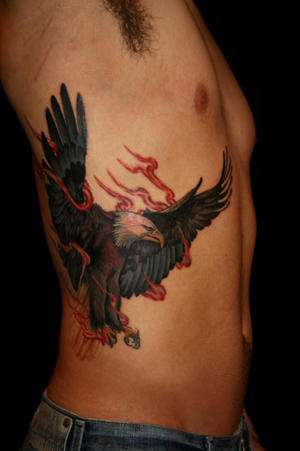 Very realistic tattoo of an eagle of different colors.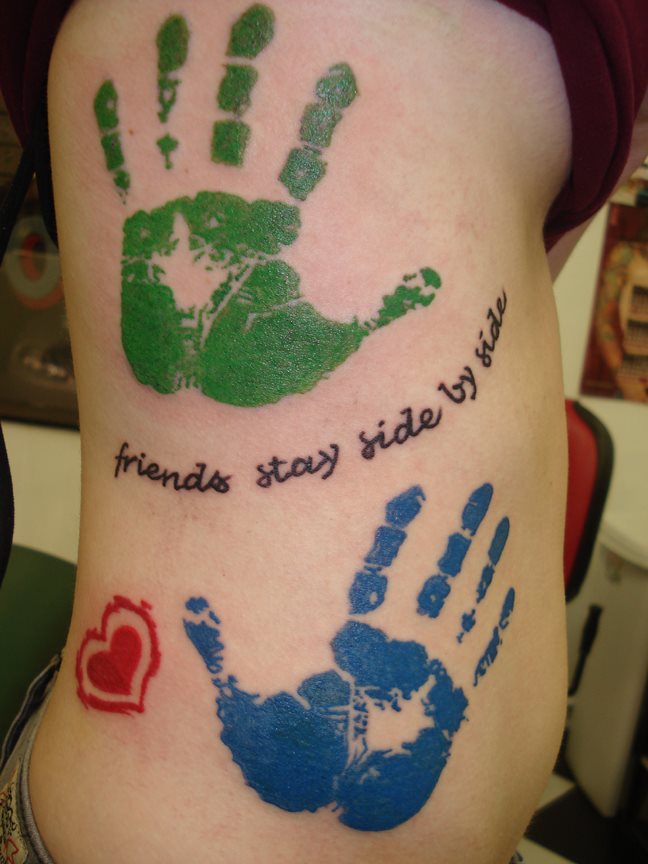 Original design of the handprints in red and green with a nice message of friendship and a heart in red.