On another occasion, we dedicate a post to Irish tattoos, in which Celtic culture has so much to do. And it is for a lot, since it not only refers to a whole civilization, but to the fact that its influence has permeated certain ways of understanding life today. The north of Spain or Great Britain preserve Celtic traditions. Witness even a football team, as is the Real Club de Celta de Vigo. For what it means for many, there are those who decide to tattoo it. We are going to try to explain why, or even make some suggestions to the reader, lover of the art of tattoos.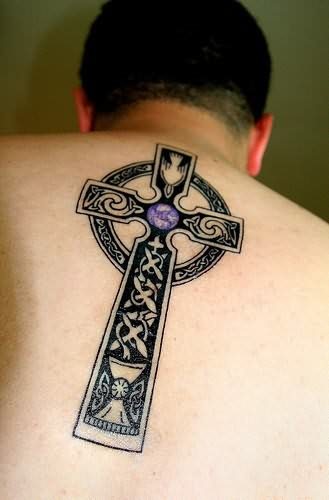 Let's start with a symbol that is universal, although each culture gives it its nuances, as in the case of Celtic. We talk about the cross, with its four ends symbolizing the cardinal points well (north, south, east, west), the elements (water, earth, air and fire), the seasons (first, summer, autumn and winter). They are credited with a security halo, which provides this world against the other. They are represented in several different ways.
In regards to the Celtic, it is also very recurrent the Trisquel. Did you never hear the word? Surely the symbol you have ever seen. Anchored at its central point, it represents three joined spirals. It was the sign of the Celtic sorcerers, the Druids, and was related to a significant number for their entire culture, such as the three. A look at the symbol invites you to go through it from beginning (where you understand it is) to an end, a constant review, as our learning should be, in order to evolve. There are also three elements to prioritize: spirit, conscience, body.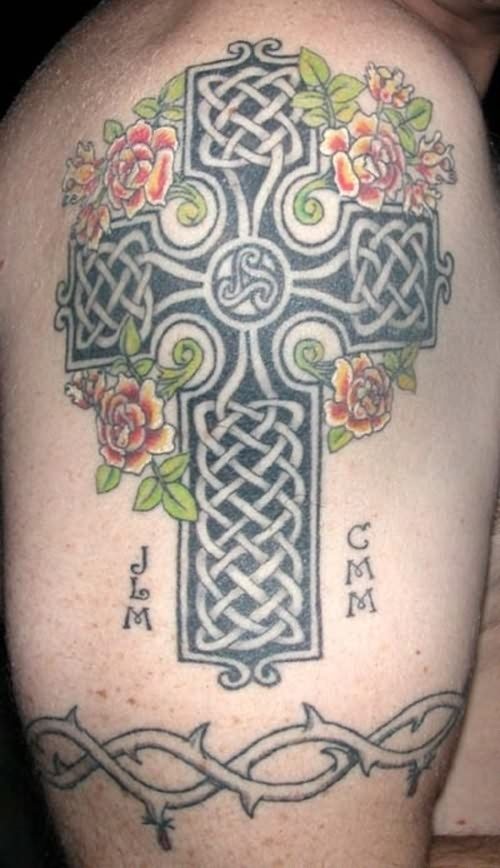 The Celts had an enormous respect for nature, giving it the utmost importance that today, unfortunately, we do not grant. No wonder, among its symbols, there was a Tree of life, Crann Bethadh. If we think about it, in addition to contributing to the aesthetics of a beautiful landscape, there is much that a simple tree offers us: from shade and wood to food or even ingredients for the preparation of medicines. In addition, it approached the three levels in itself, through its different parts: the subsoil, the surface and the sky. They are the beginning, the axis of life. And, incidentally, this importance was not only attributed to the Celts, but has been present in other European, Arab or Eastern cultures.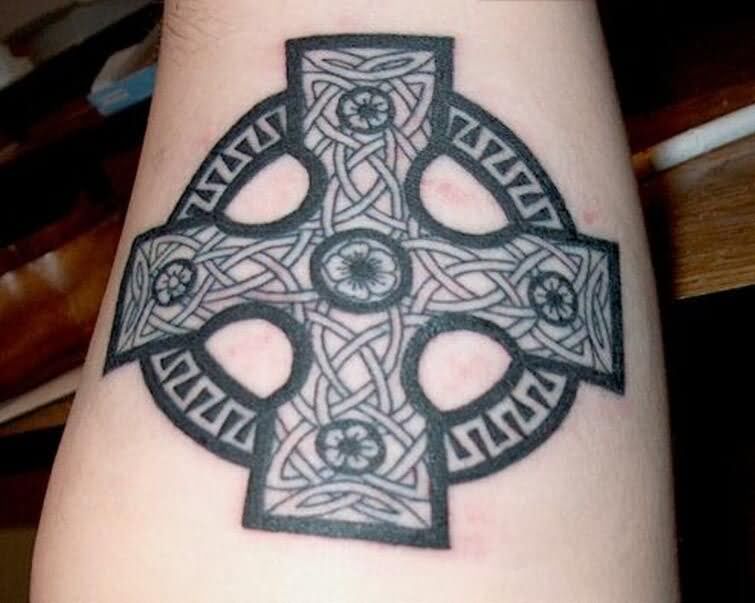 "Another Celtic symbol whose name will not sound to you but that you have surely seen is the Triquette, which is also presented as three (important number, we said) intertwined elements. Apart from the fact that the meanings we attributed to the Trisquel could be given, the characteristic of the Triqueta is its allusion to the triple feminine divinity: maiden, mother and old woman. It also represents the stages of life, death and rebirth. In these times you have been able to see it in the logo of some brands, in movies or television series and even in literature.
"Through the depth of their reflections, collected in symbols like the ones we have just seen, the Celtic culture continues to influence. To be tattooed, it was said!
We start our gallery with a beautiful tattoo of a Celtic bird, with the appearance of an eagle, which appears in a majestic flight pose. This drawing is only made using black ink.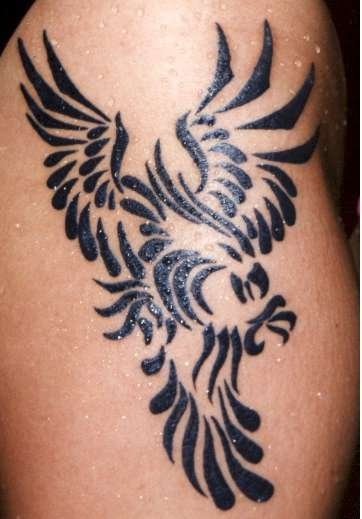 We continue with a unique design of a typical Celtic design formed by an interlacing of lines on a tribal background, all made with inks and green tones. Do you like the color green or black in this type?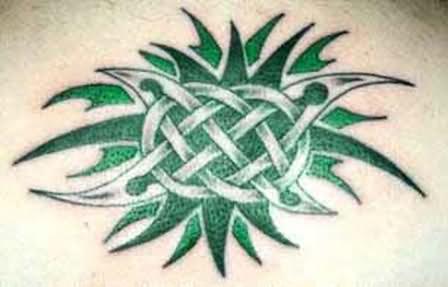 This tattoo consists of several different designs that cover the entire leg, from the knee to the ankle.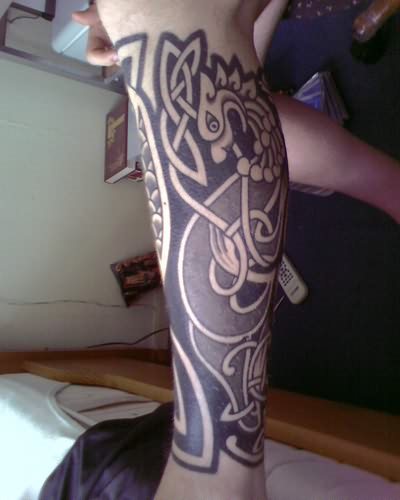 On this occasion we find a beautiful and classic design of the well-known Celtic cross, which is formed by a large interlacing of lines and a circle behind it. The whole drawing is made with the unique use of black ink.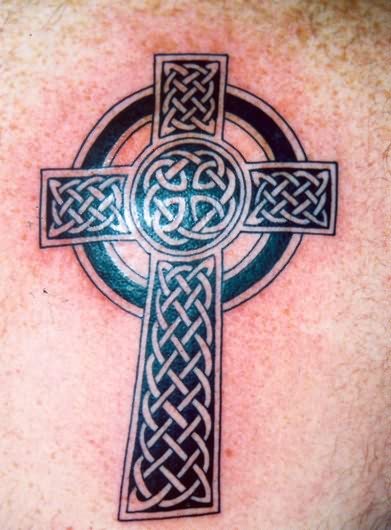 In this image we have a great tattoo of a lizard that goes up the arm accompanied by various tribal Celtic style around it. In contrast between the intense color of the animal against the purely black color of the tribal looks great.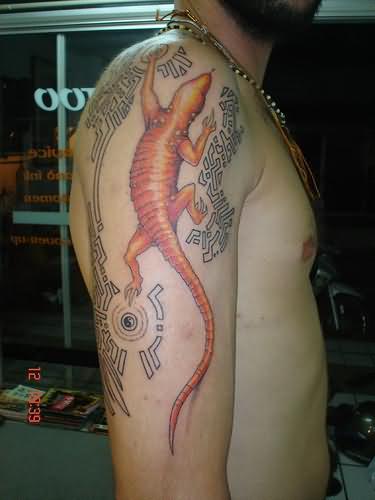 Here we are again with a design of a Celtic cross in black, and it is not surprising, because it is one of the most popular and recurring symbols within the tattoos of this theme. In the center of the cross you can see what appears to be a clover, which gives the only touch of color in the drawing.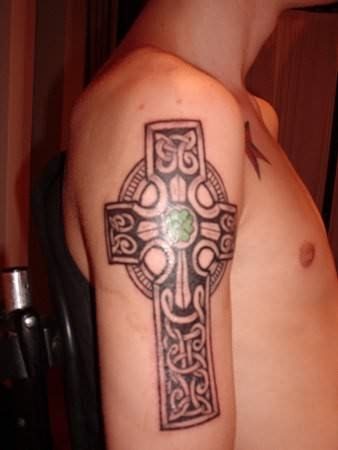 This design includes the word "Union." It is a word that has several meanings and I am not sure that it can be the meaning that this girl has wanted to give her tattoo. This word is accompanied by a great Celtic symbol with the famous interlaced lines.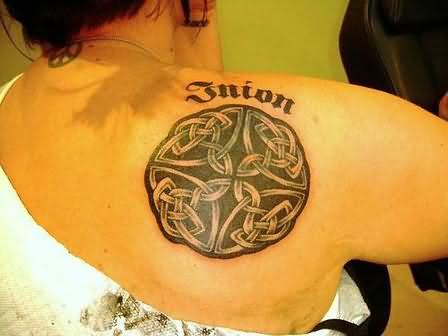 This Celtic cross has been tattooed including several words. Honor, faith and unity are the words that appear in the image. The drawing is made by combining the gray and metallic colors with the reddish and pinkish tones, which gives a nice contrast to the composition.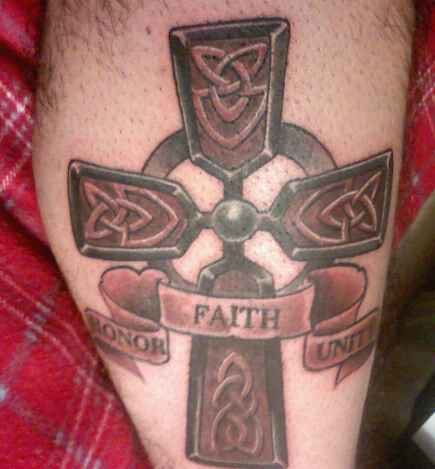 The letters on the top do not think they are Celtic but the design on the bottom if I am sure it is a Celtic drawing that emulates a bracelet formed by a large number of intertwined black and white lines.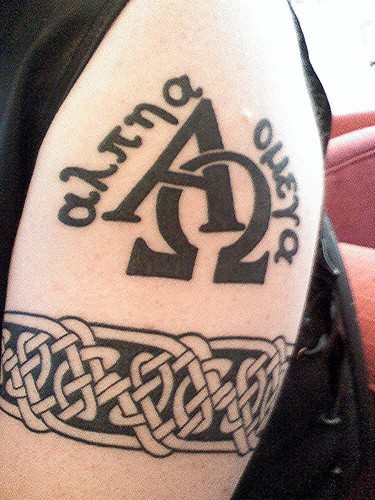 We continue with another located on the shoulder of a very popular Celtic symbol, such as this circle formed by this labyrinthine interwoven with linear. The whole drawing is made using only black ink.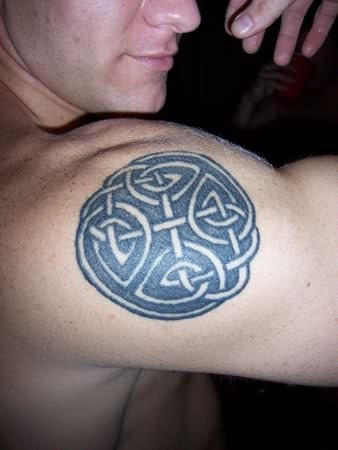 Does anyone know if this is Celtic style? I am not very sure. I do not know exactly if this symbol belongs to the Celtic style, but what I do know is that it is a very beautiful and stylish design.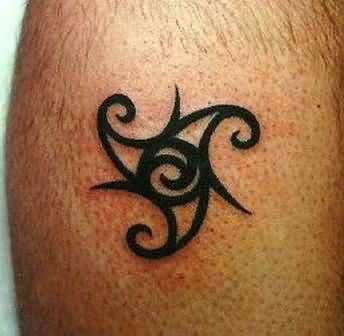 In this case, we can see a design on the back, very curious the lizard that has been drawn through Celtic or Maori motifs, resulting in a beautiful design made using only black ink.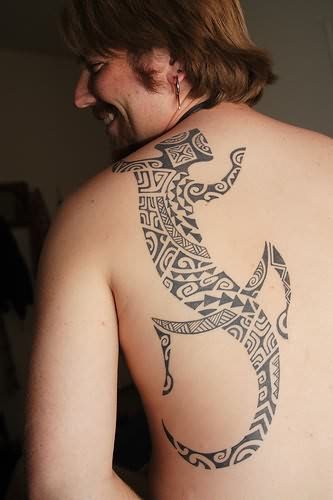 The bracelet could also be considered as popular within this type, and in this case with the silhouette of a skull accompanying it in the center, which gives a sinister and disturbing touch to the whole.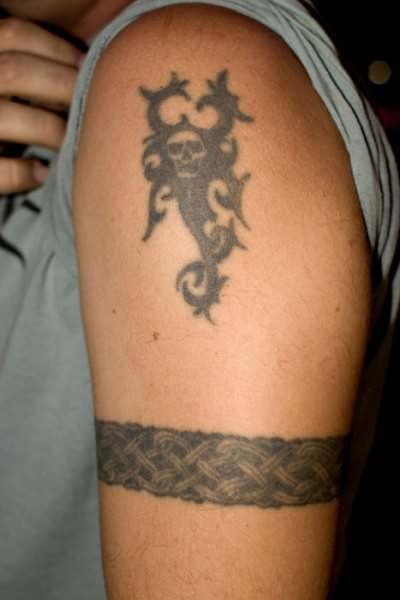 On this occasion, with the help of motifs and lattices of Celtic-style lines, a beautiful butterfly has been achieved. No doubt an original and beautiful design made with gray and blue tones accompanied by shading.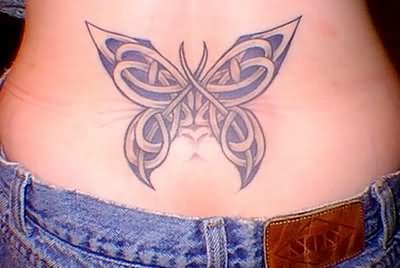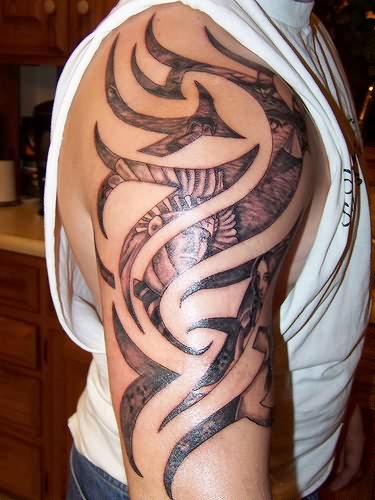 In the following image, we can see a bee or wasp created through strokes and Celtic tribal, for which only black ink has been used, which is perfect for this style.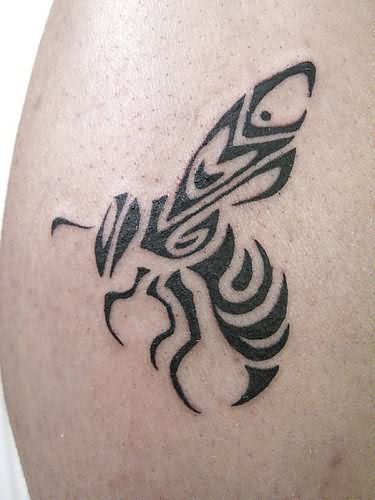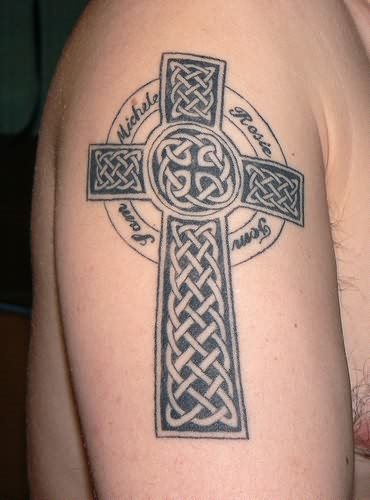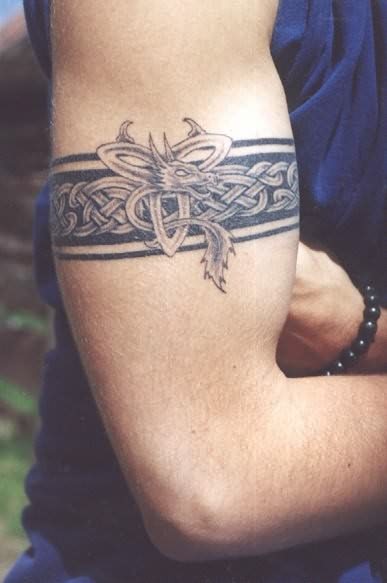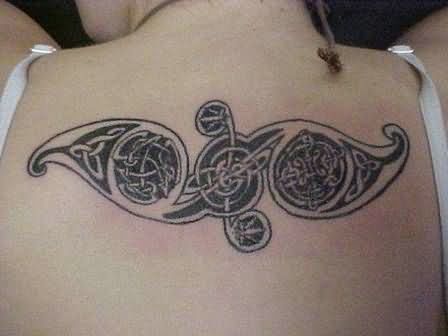 Full arm and shoulder. Although I think this is Maori, I wanted to include it in this article so you can compare both styles.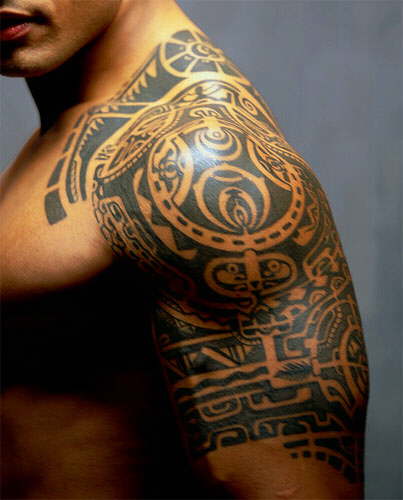 This man has different designs of this category and each one on a different leg. Something not very rare but it sure is because he is a big fans of this style.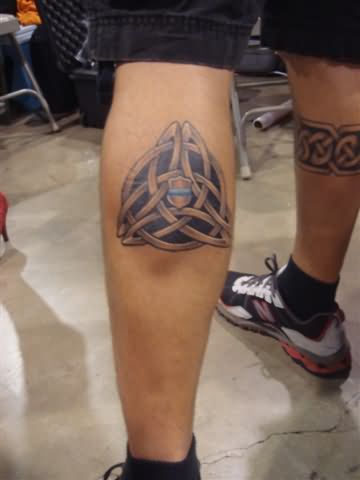 The significant thing is that red has also been used, something not very common in this style.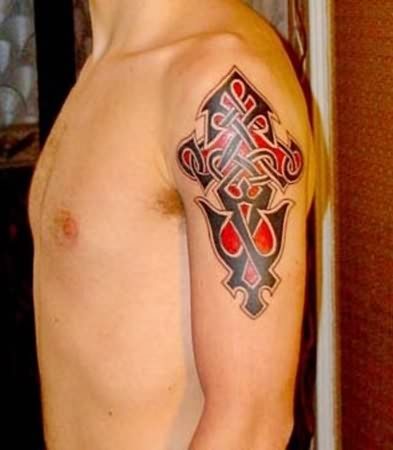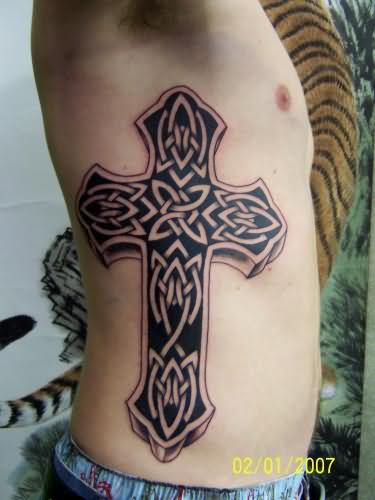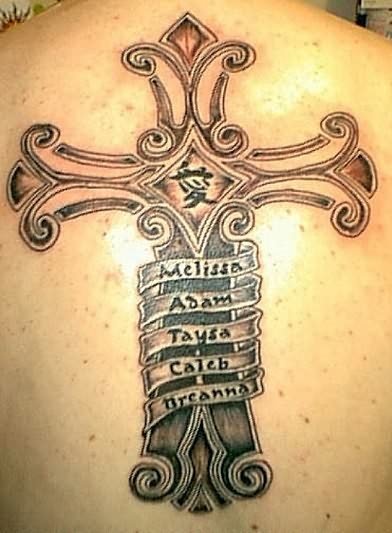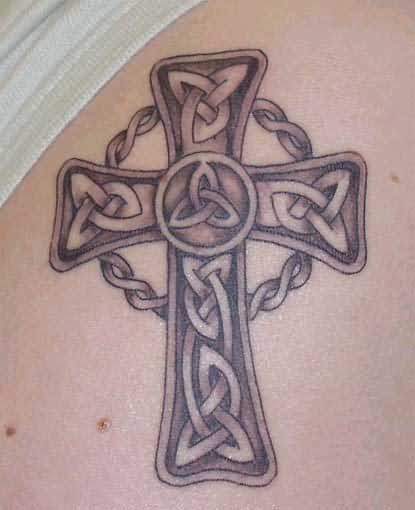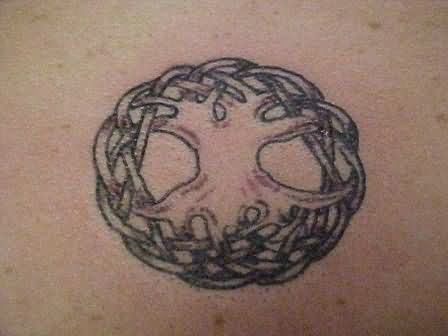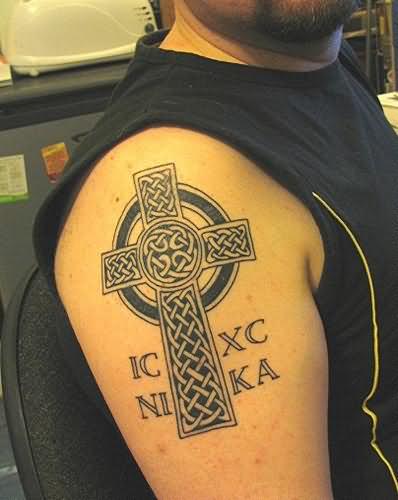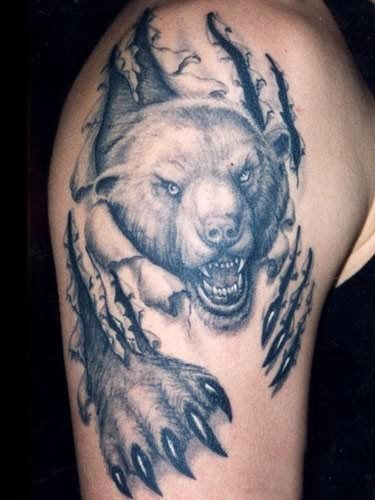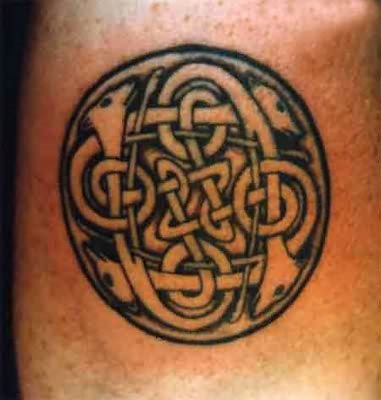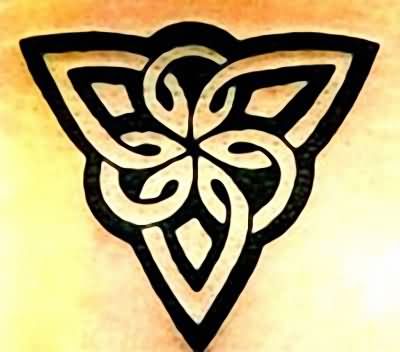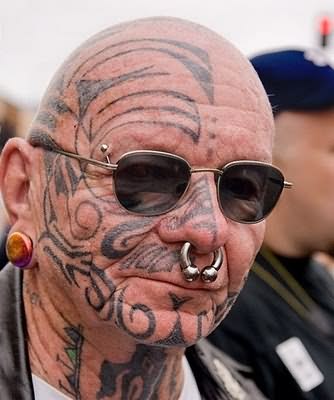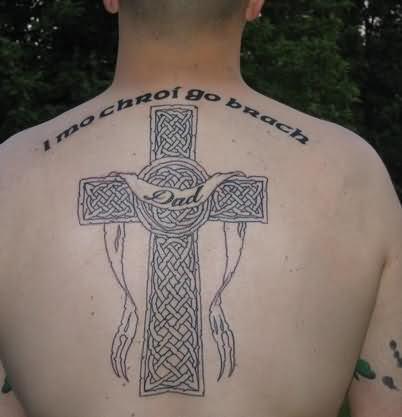 Scorpion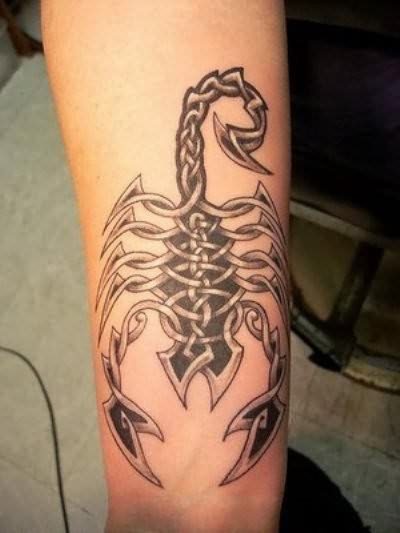 In the arm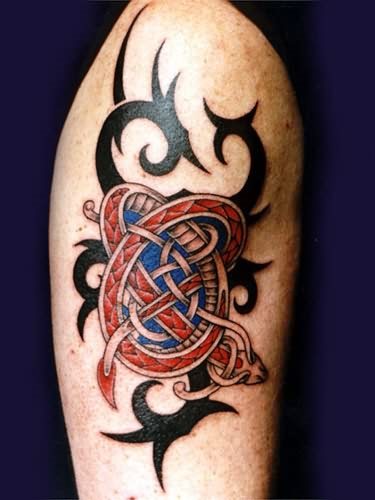 Bear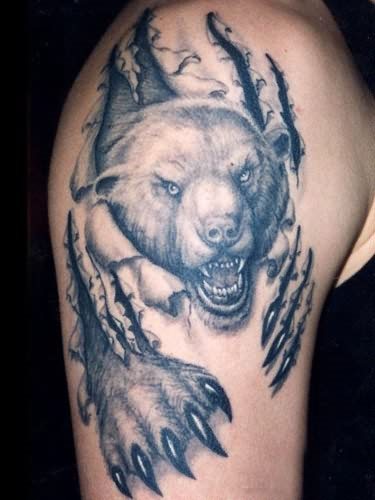 With the colors of Ireland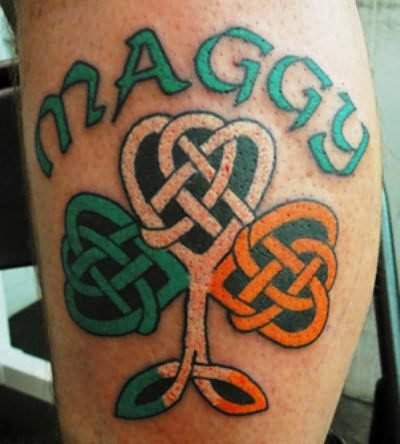 Celtic in the back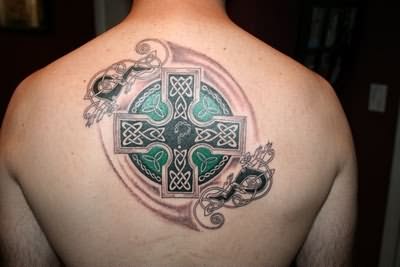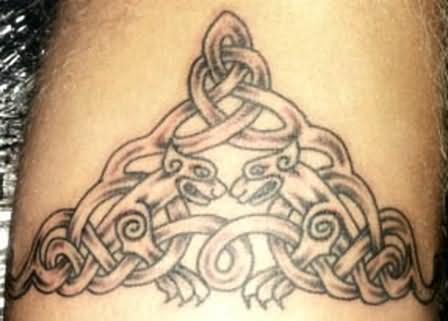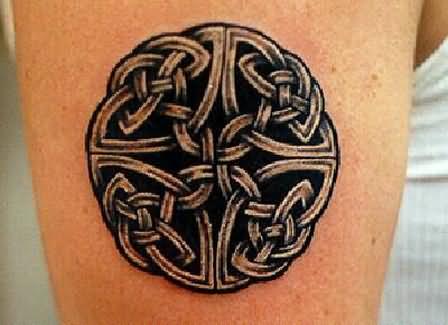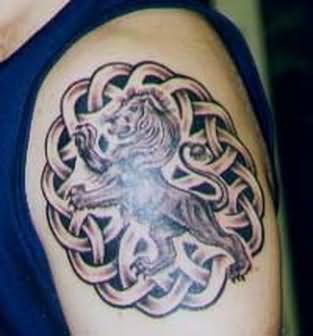 Right on the leg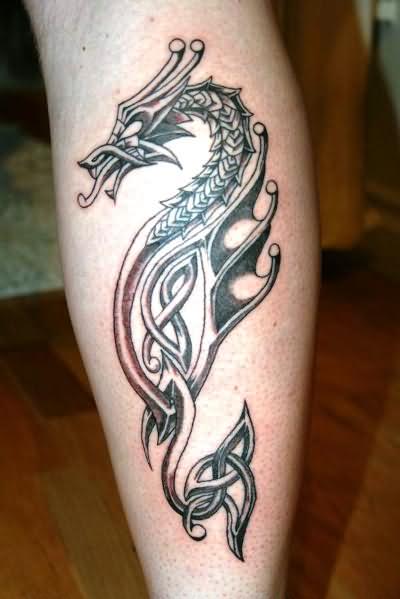 In green and yellow tones.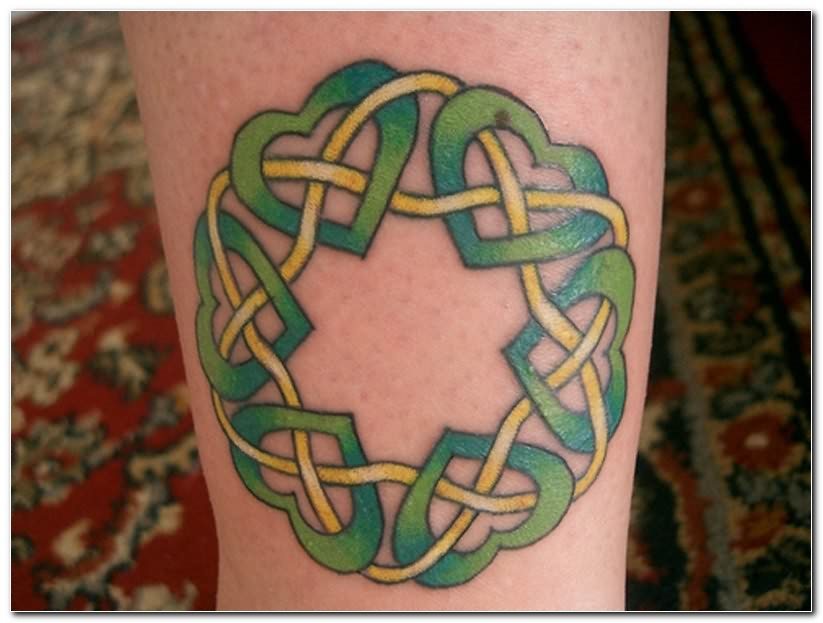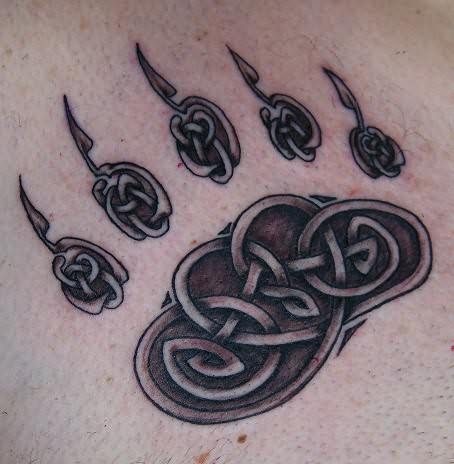 Spectacular this one in the back and in the shape of a cross.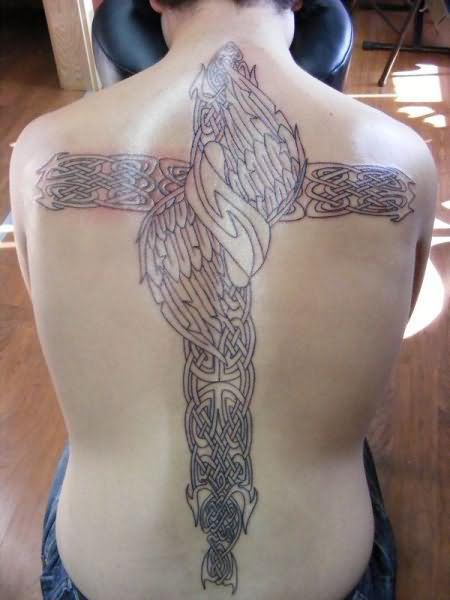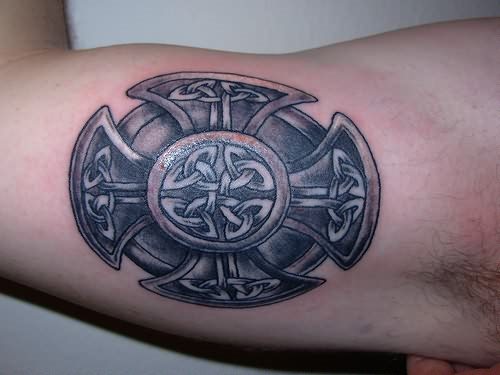 Large, in the back and full of small details.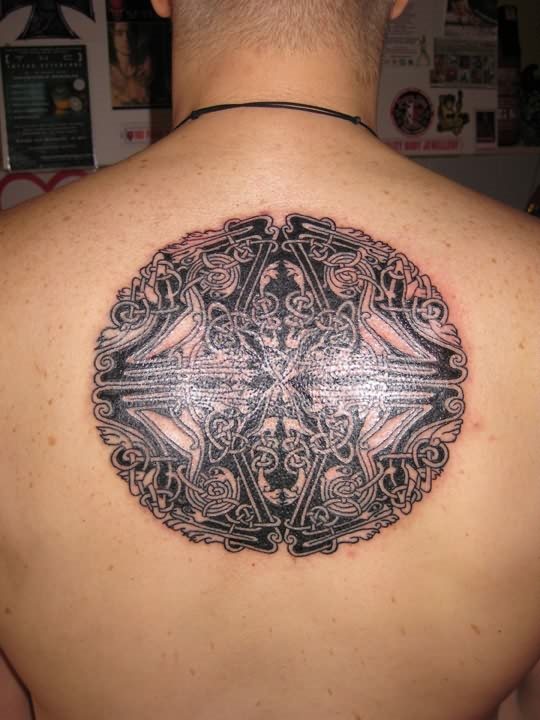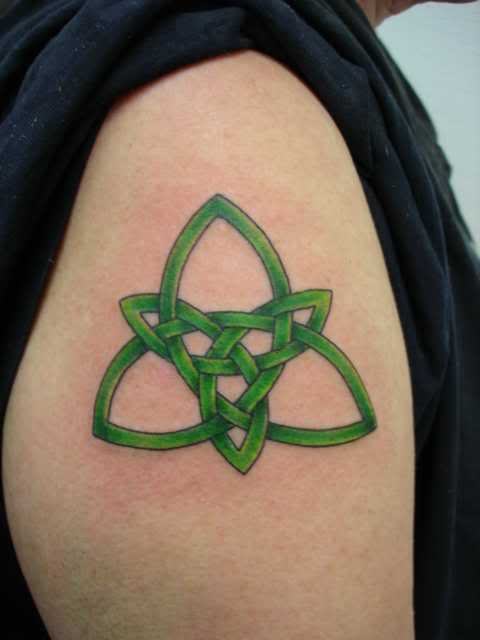 On the arm of a cross over a tribal.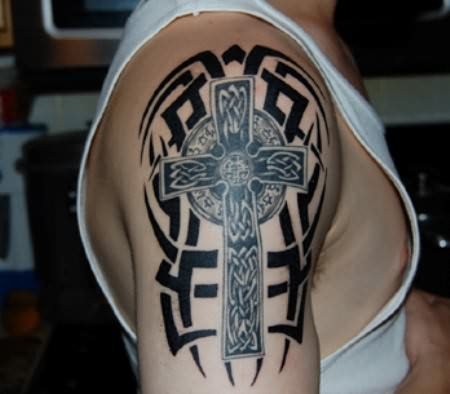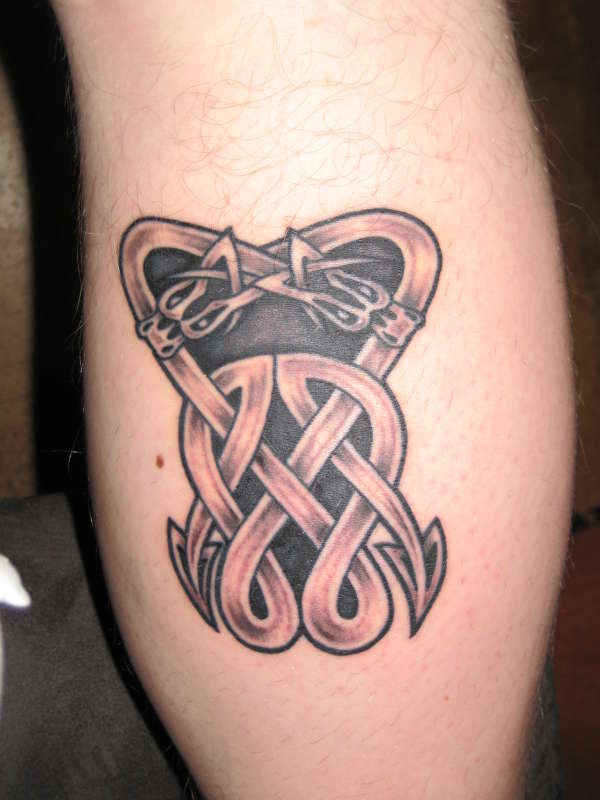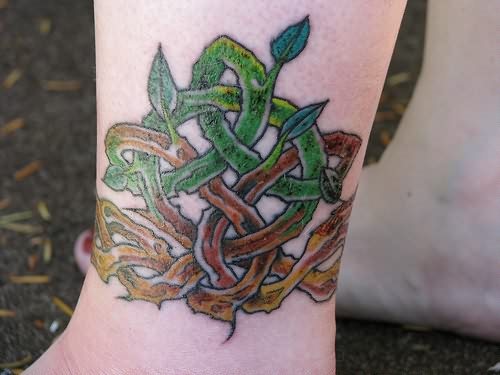 With small color and back details.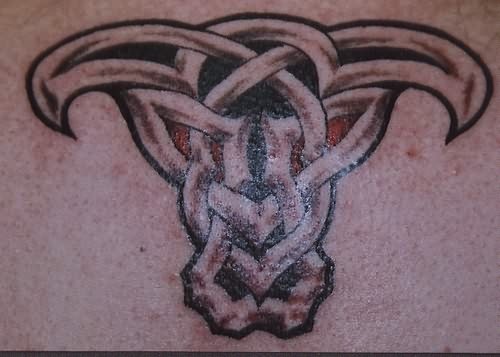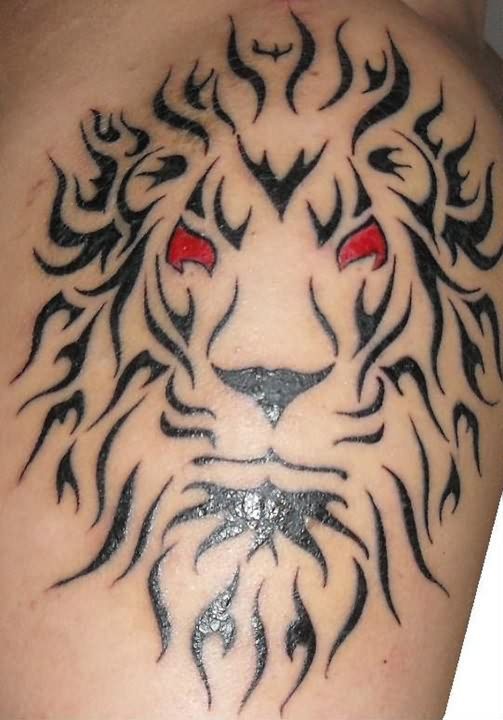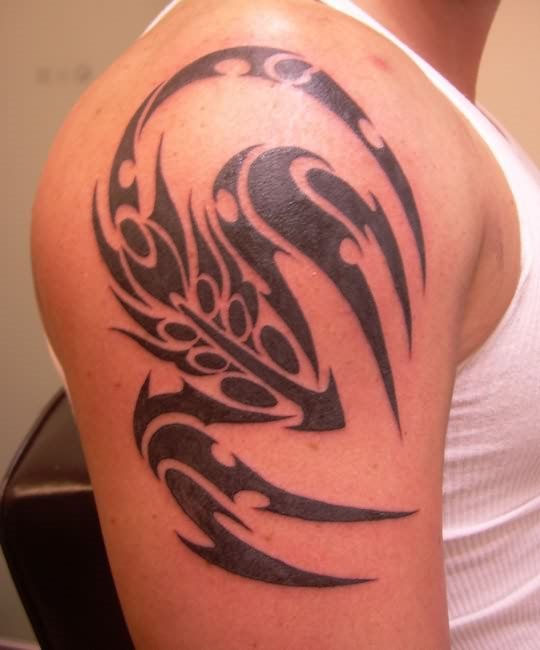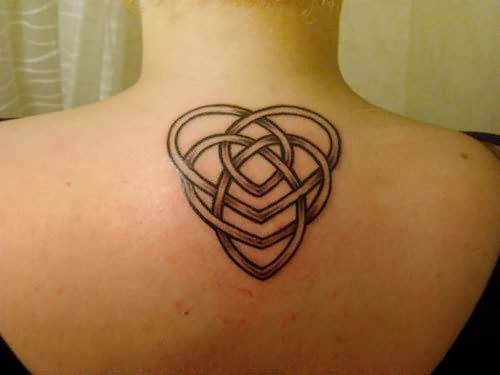 Original tattoo on the back of two wolves in red and black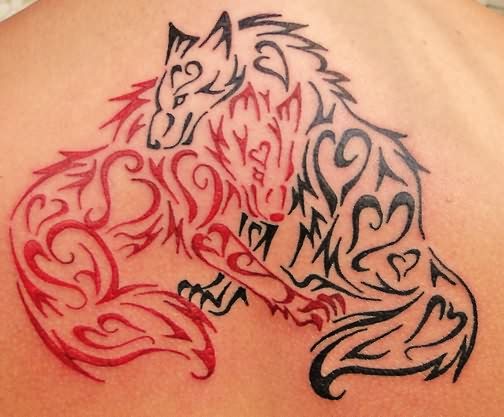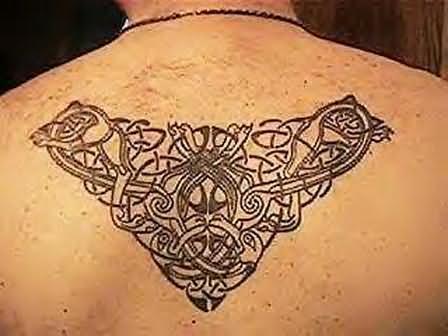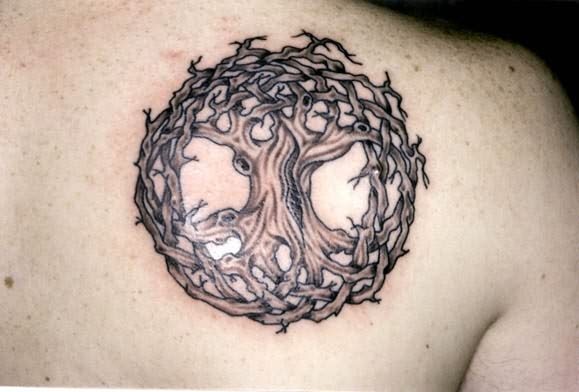 Very shaded back design of a Celtic symbol.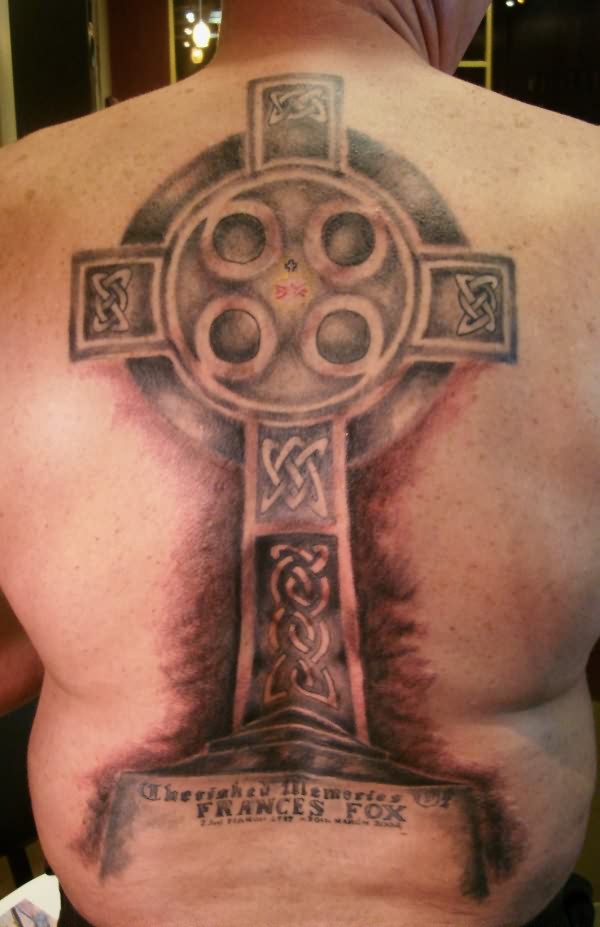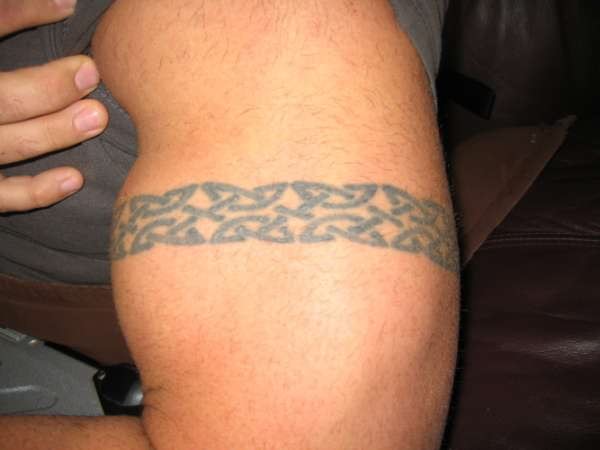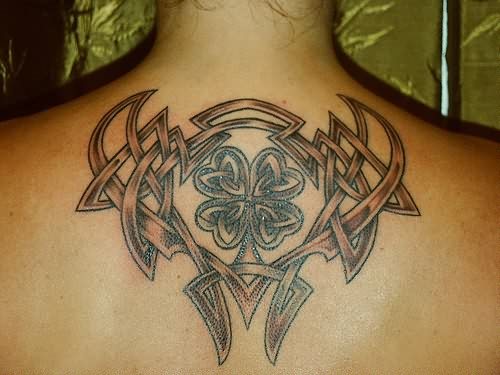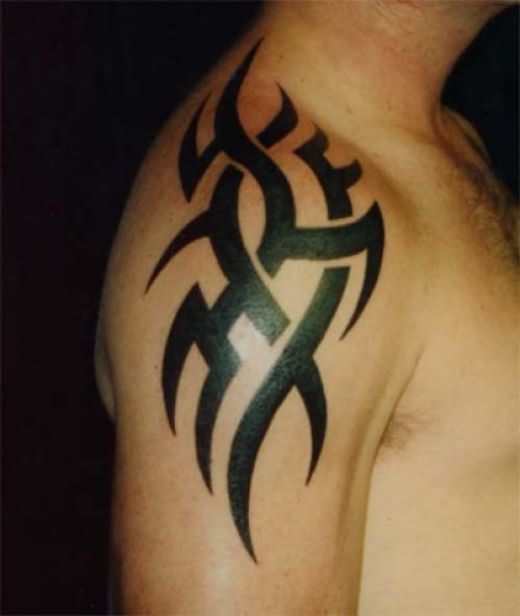 Original cross surrounded by hands and heart.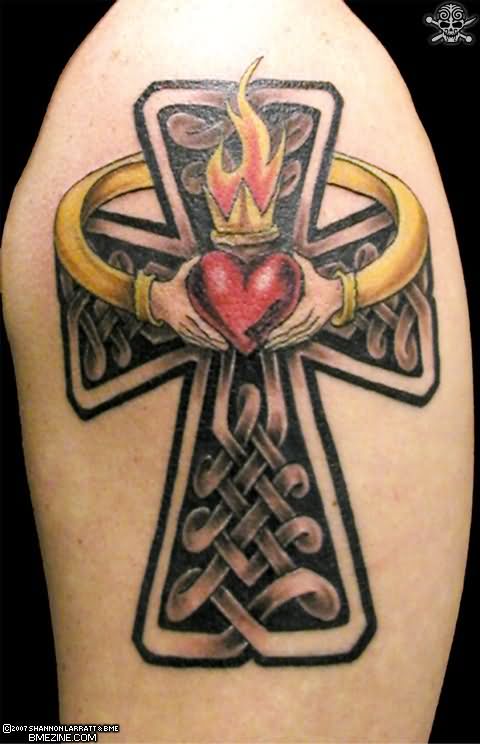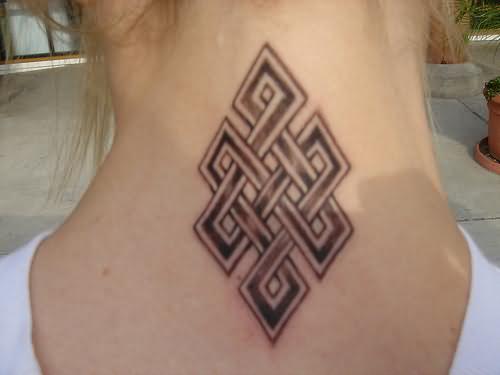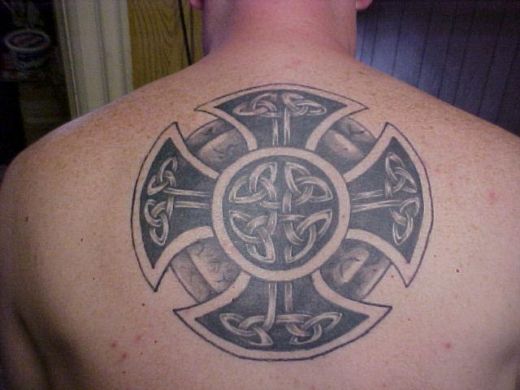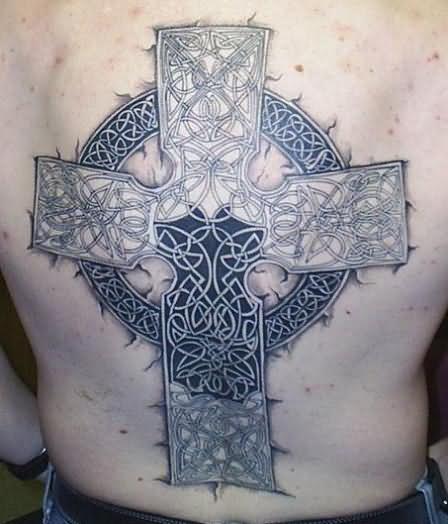 Small and on the shoulder of a symbol in light blue tone.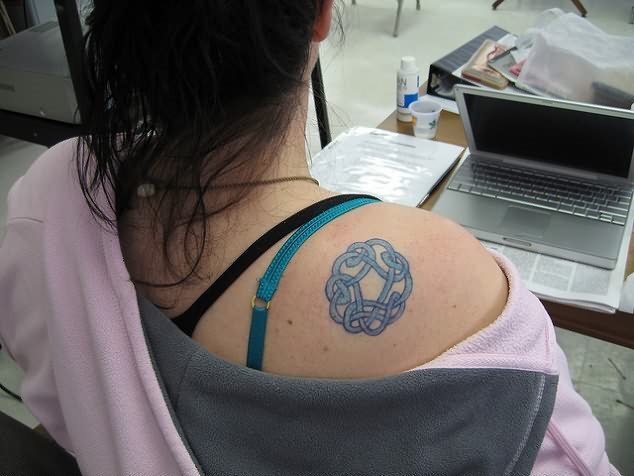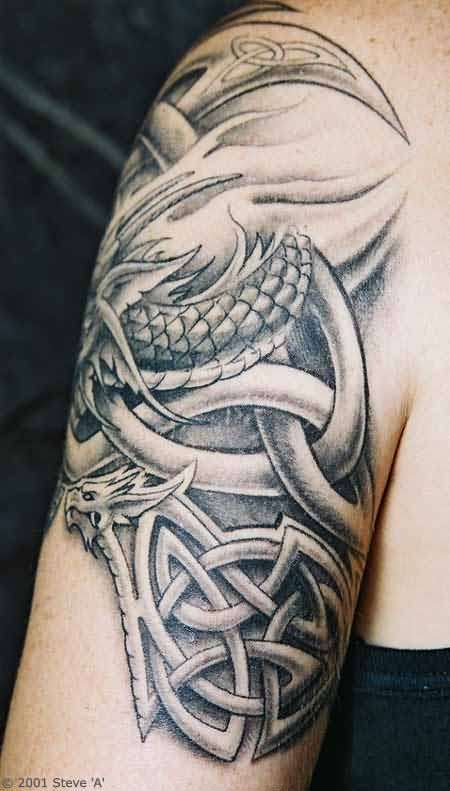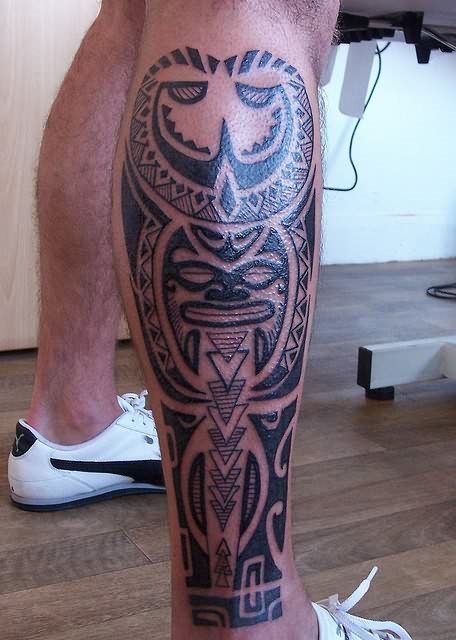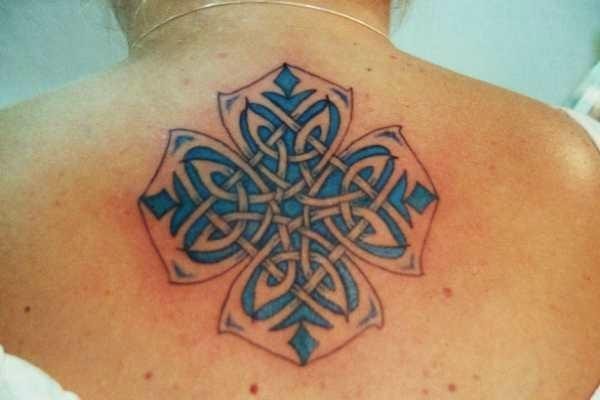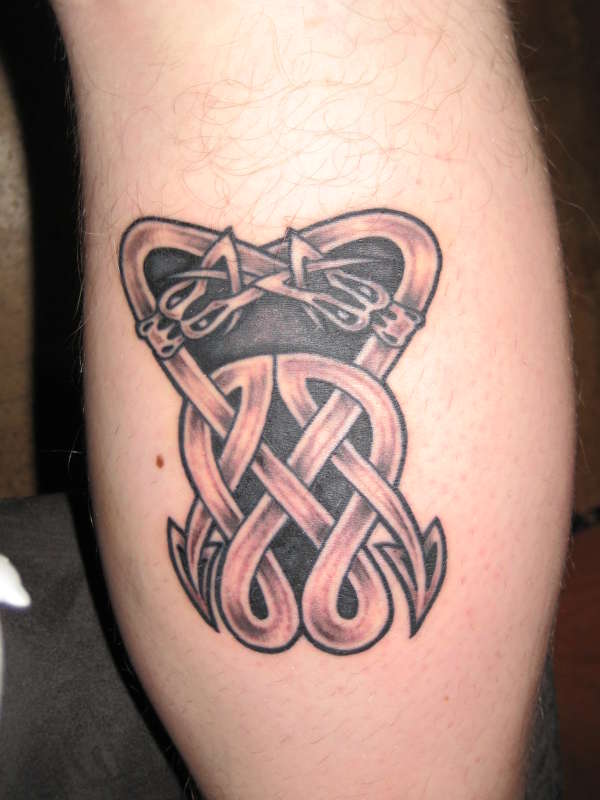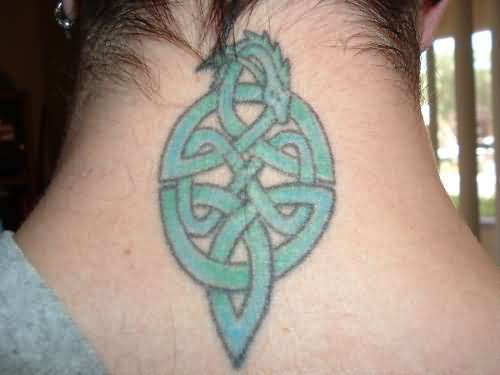 A cross in color.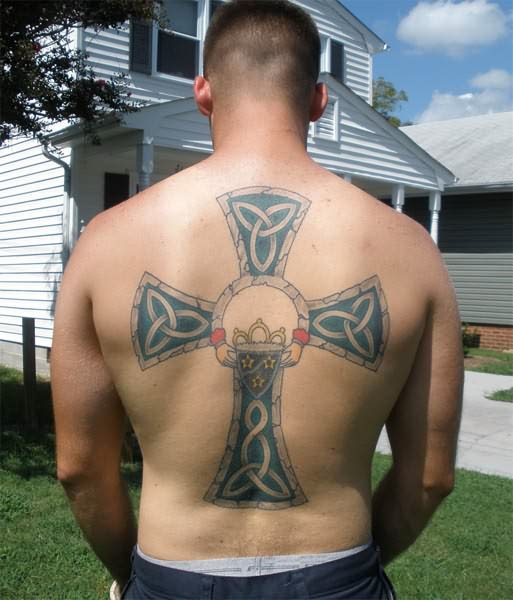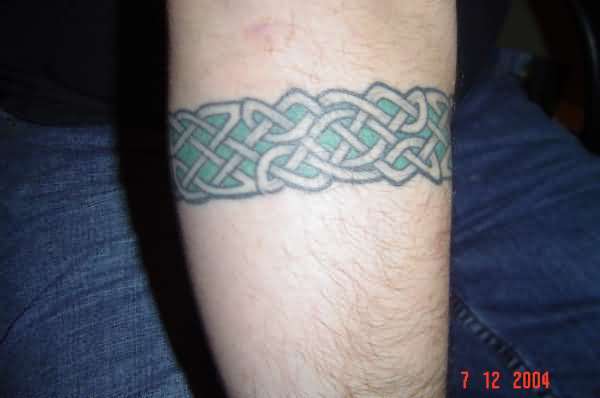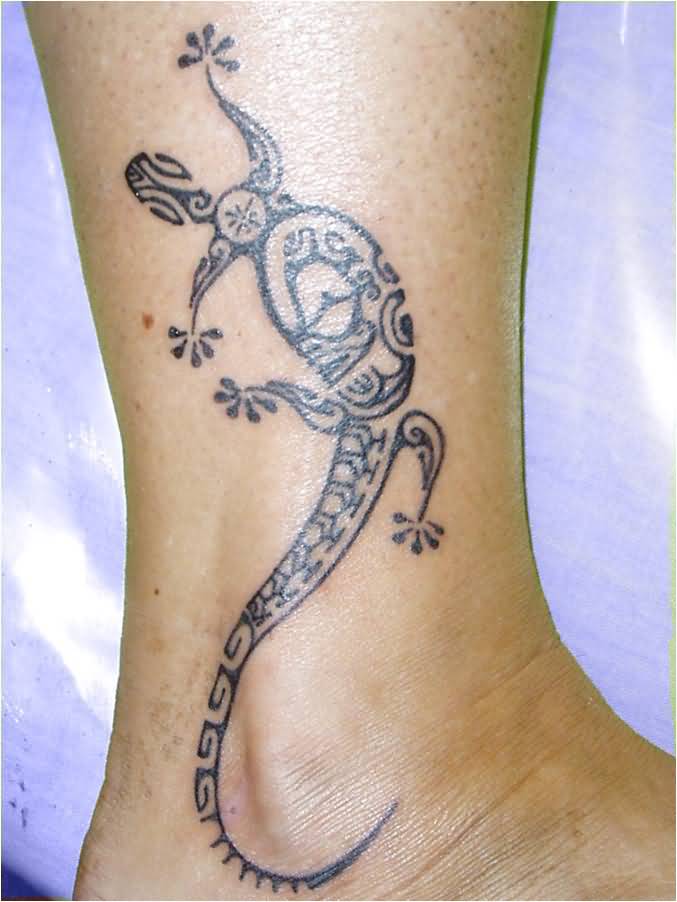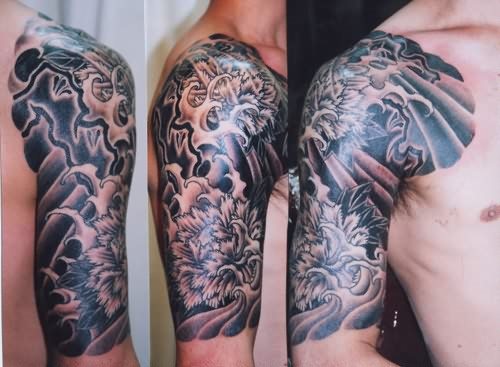 On the shoulder, of a symbol with color details.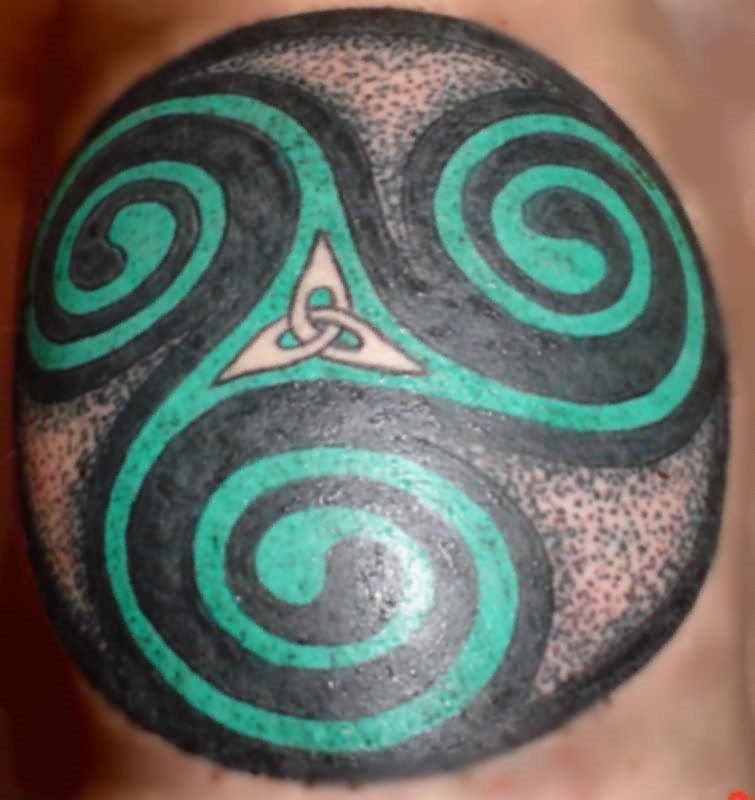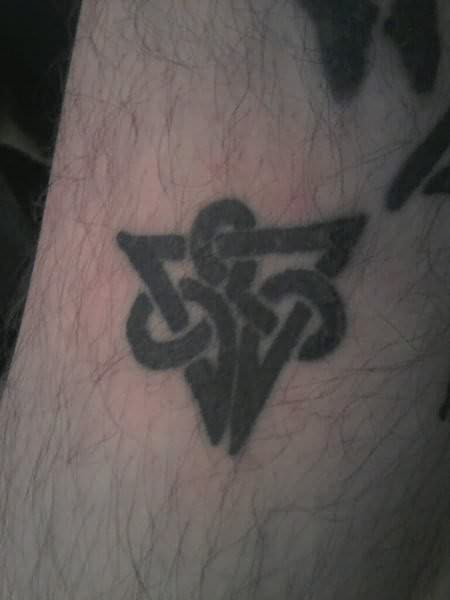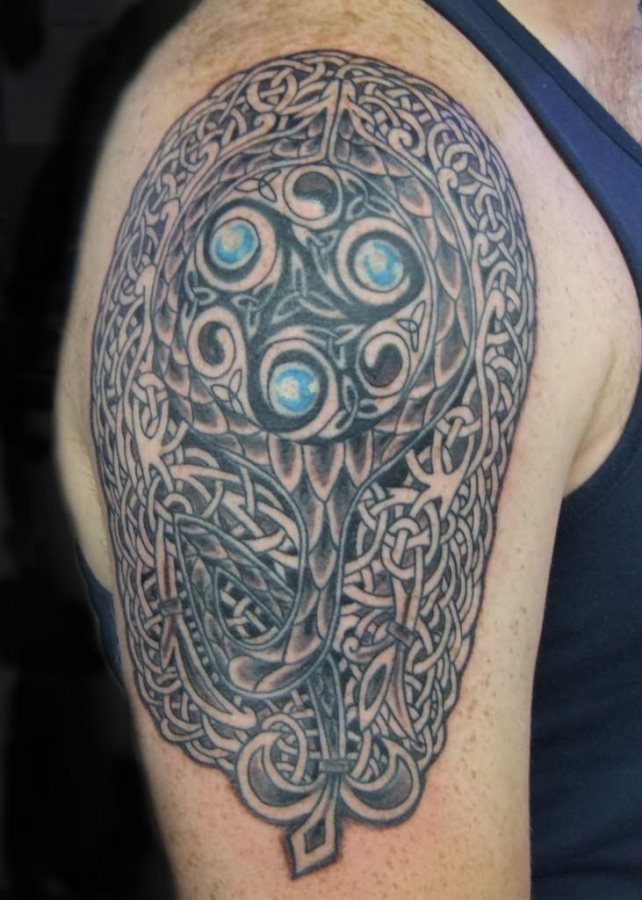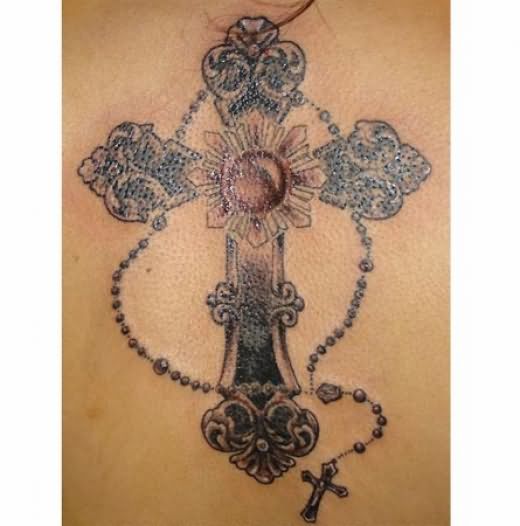 Nice little tree and original roots, Celtic style.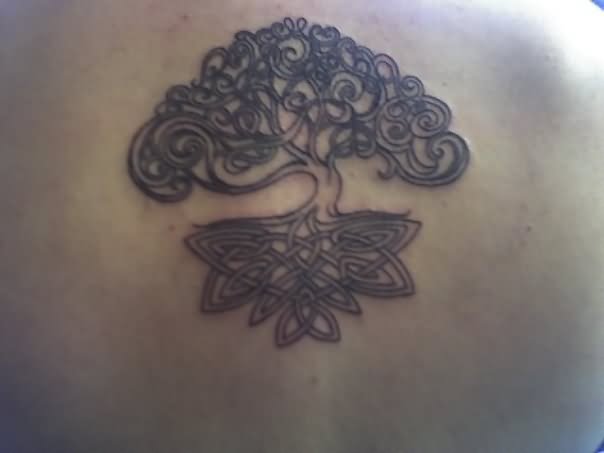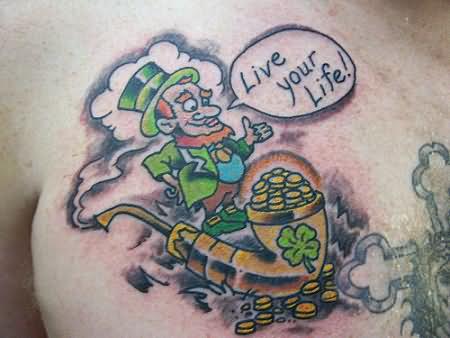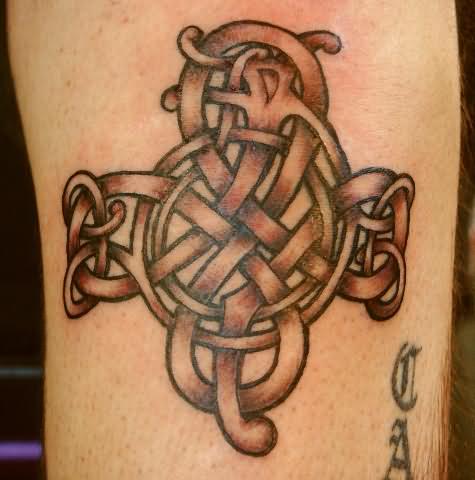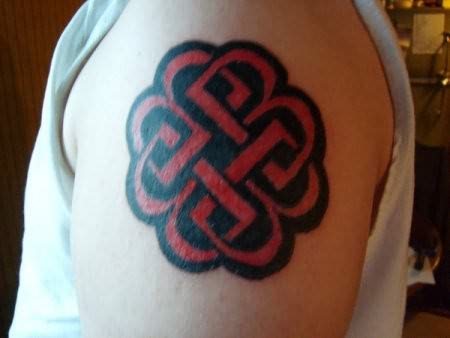 In the back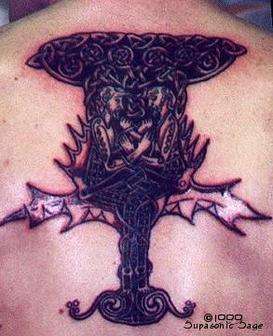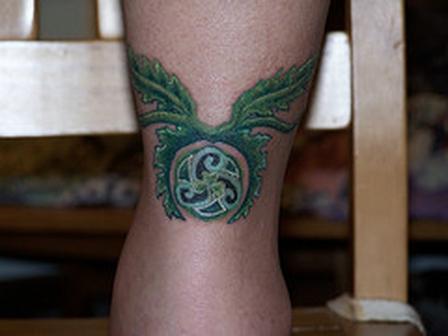 In red and black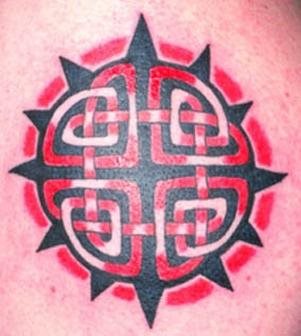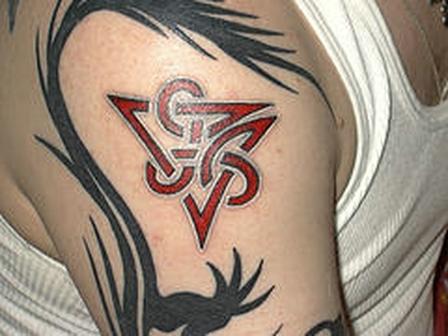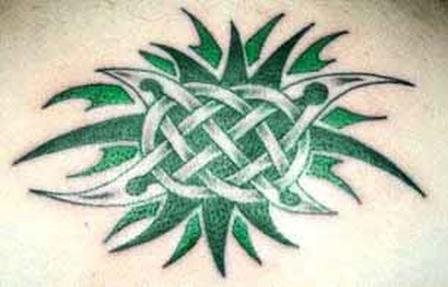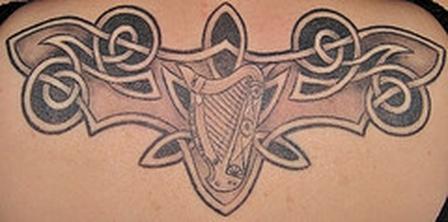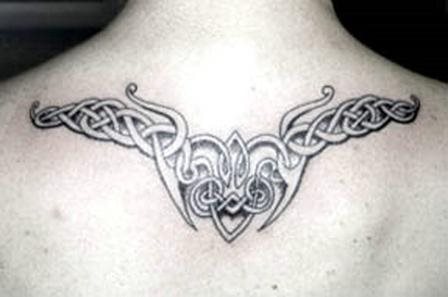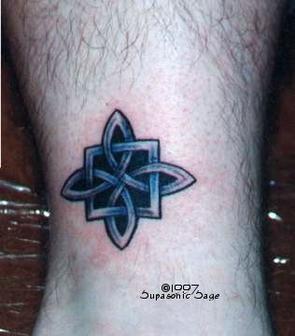 Color on the arm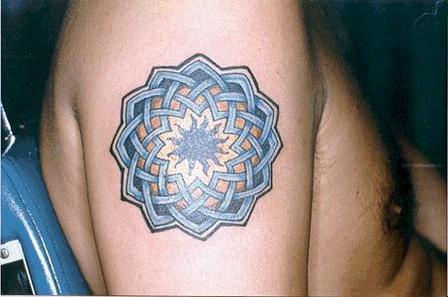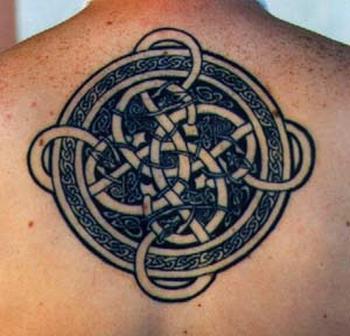 In the middle finger.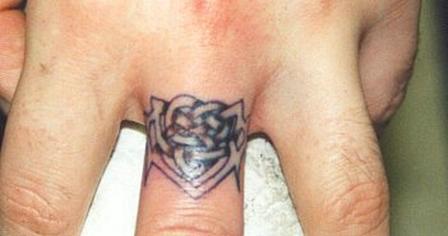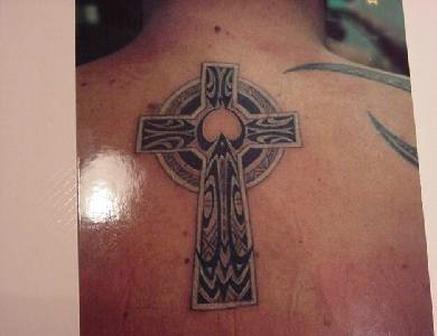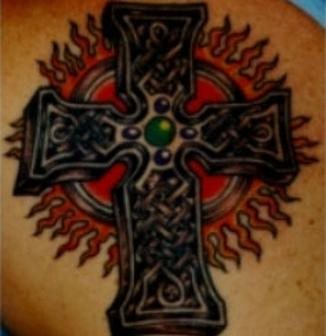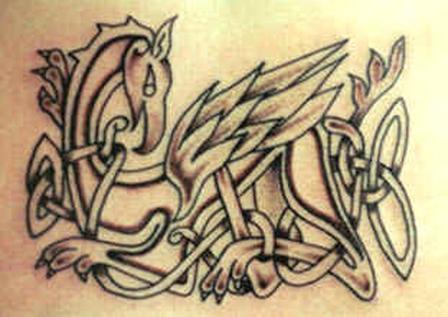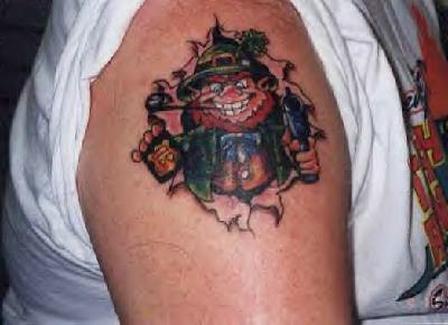 Color and arm design.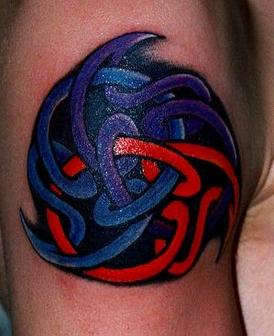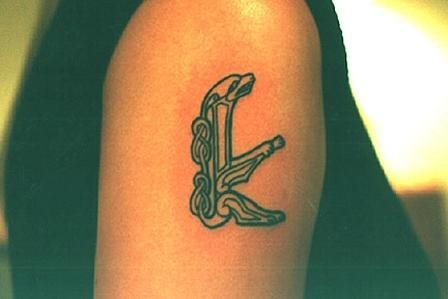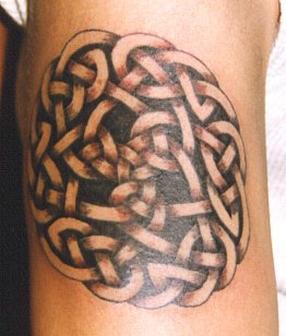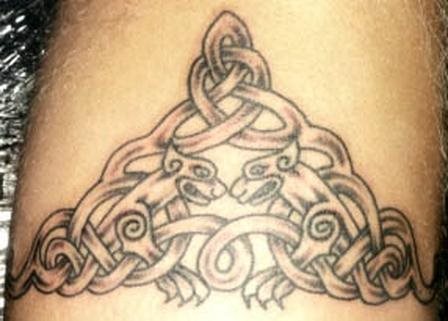 Symbol on the back.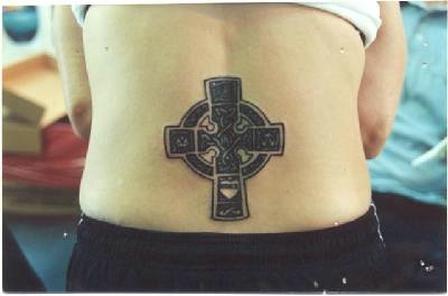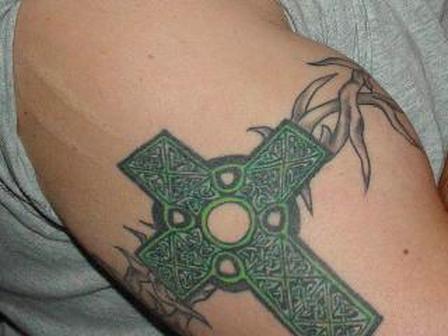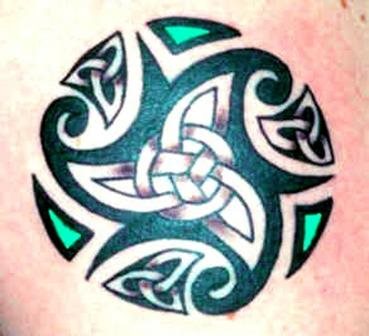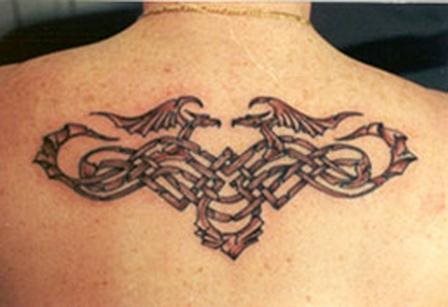 Symbol.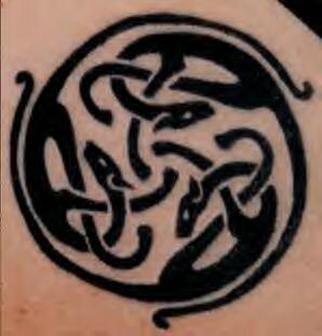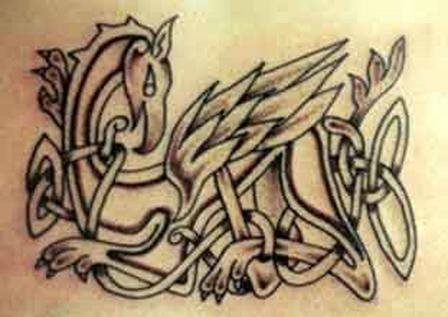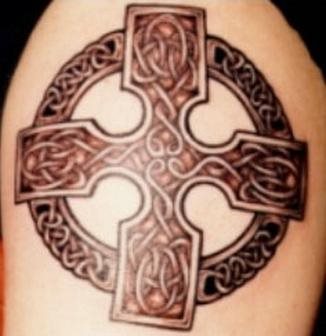 Great symbol.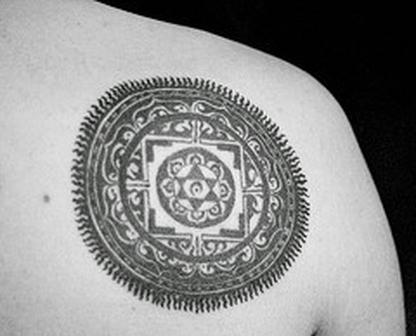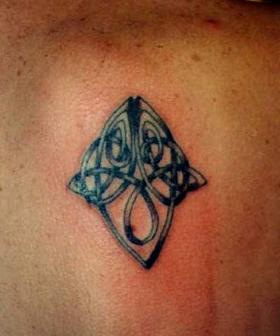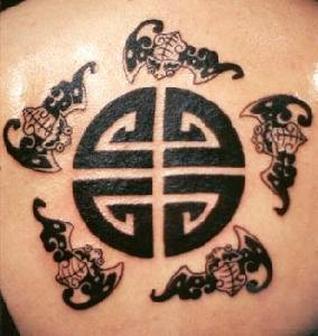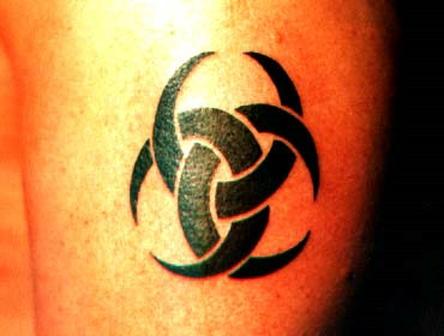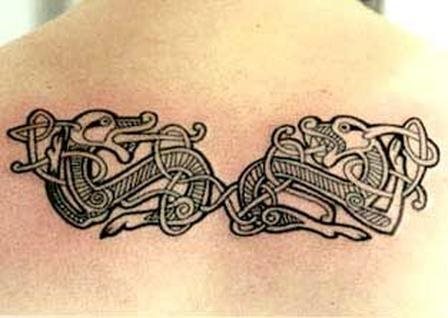 Something different than what we have seen so far. We have seen many very similar and almost identical designs.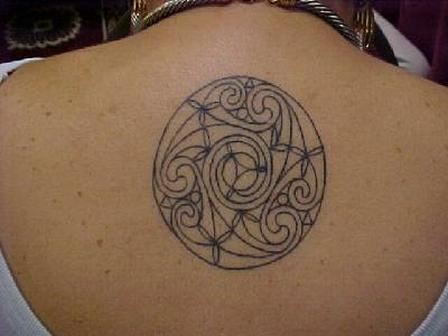 In color and with Celtic symbols. I'm not sure but I think it's parrots that appear tattooed on this man's body.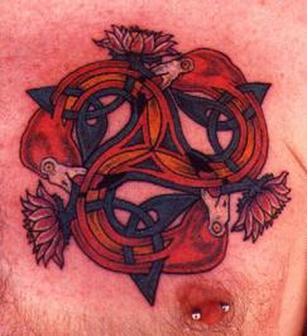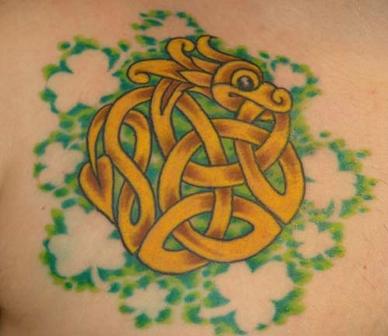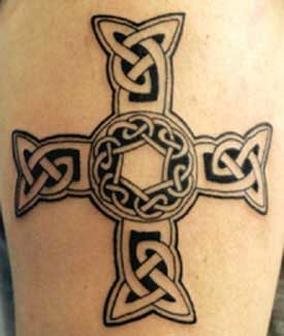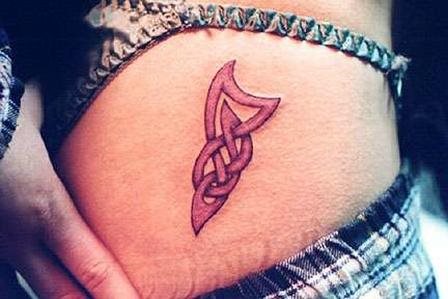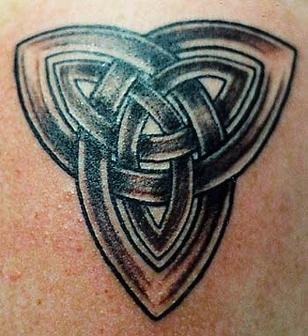 They are all very simple. The day you want to make me another I think it will not be one of this style.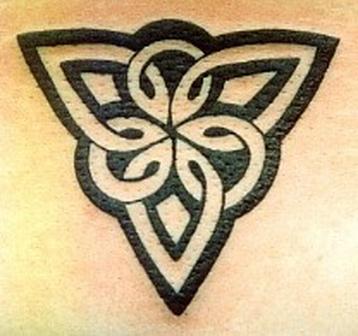 Cross with a symbol inside.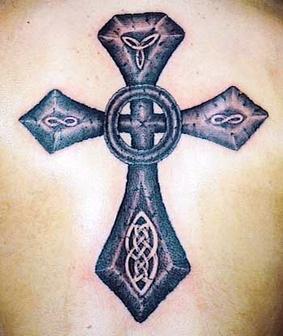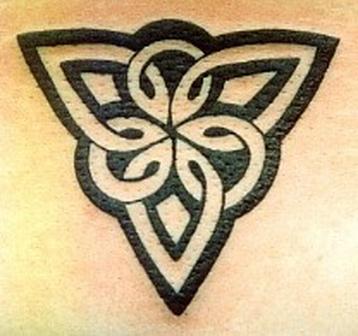 This tattoo covers part of the ankle, part of the leg and a small part of the foot.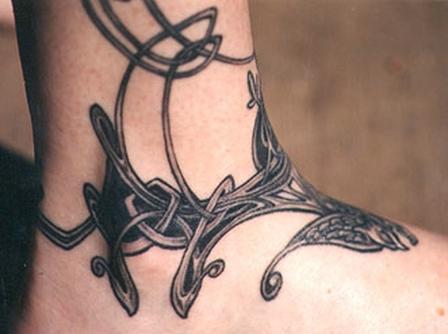 As you will have seen in all the designs we have seen in this article, most are very simple and with few details.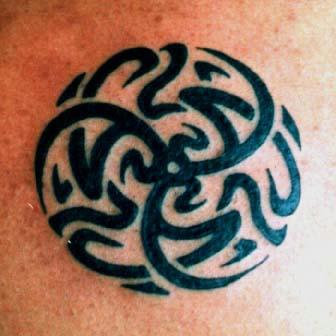 Color tattoo in which only black and red have been used.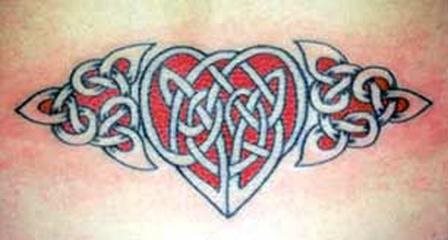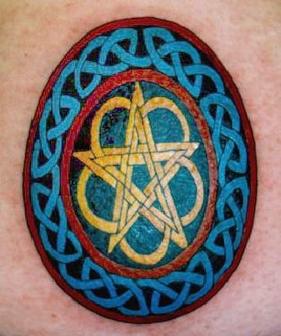 In the center of the back, where the spine is.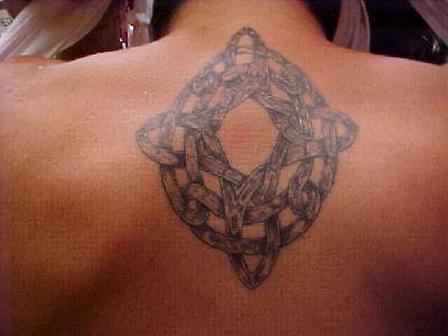 Crosses are undoubtedly the most popular symbols in this category.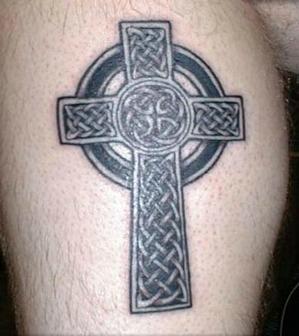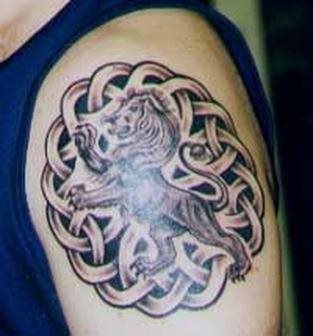 In the center it has a clover between two hands that hold it. It is the most significant of this design.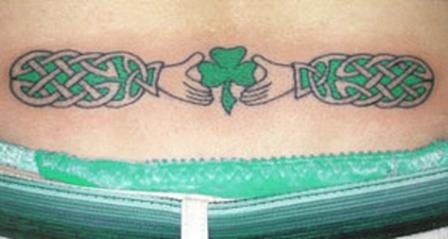 In the arm. Few details can we give about this design because basically I am not a specialist in this type.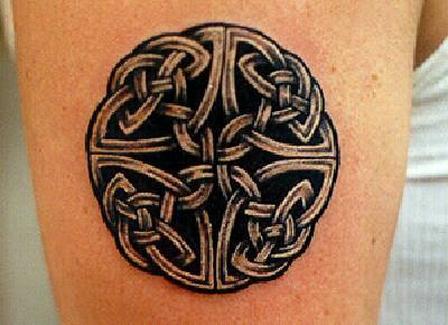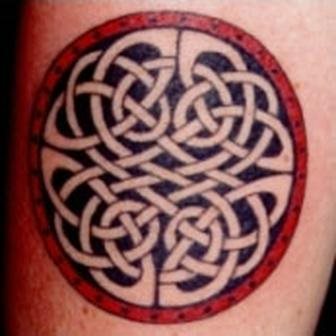 The same symbol above but now no colors have been used, only with black ink, something very common in all designs since its price is lower and it is certainly easier then to erase it.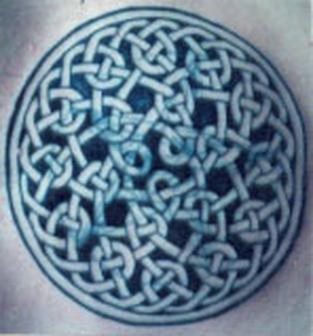 You can also create horses with the help of Celtic drawings. Here is the example.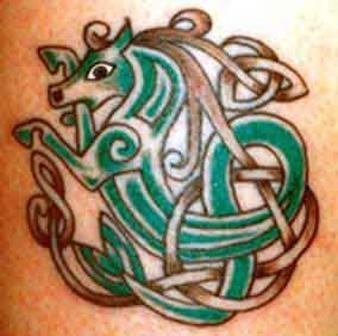 A bracelet has been made with the help of Celtic symbols but a skull has also been included.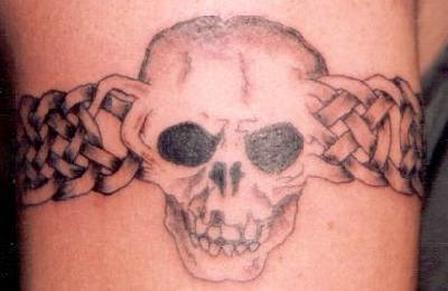 Black bracelet. The same symbol is repeated over and over again.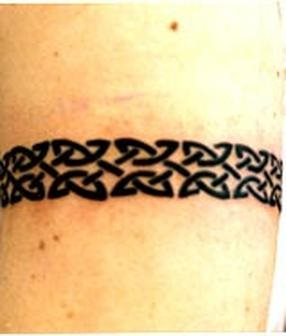 We have not seen many Celtic crosses in this part of the body and I have had to look hard to find someone with one of these designs here.